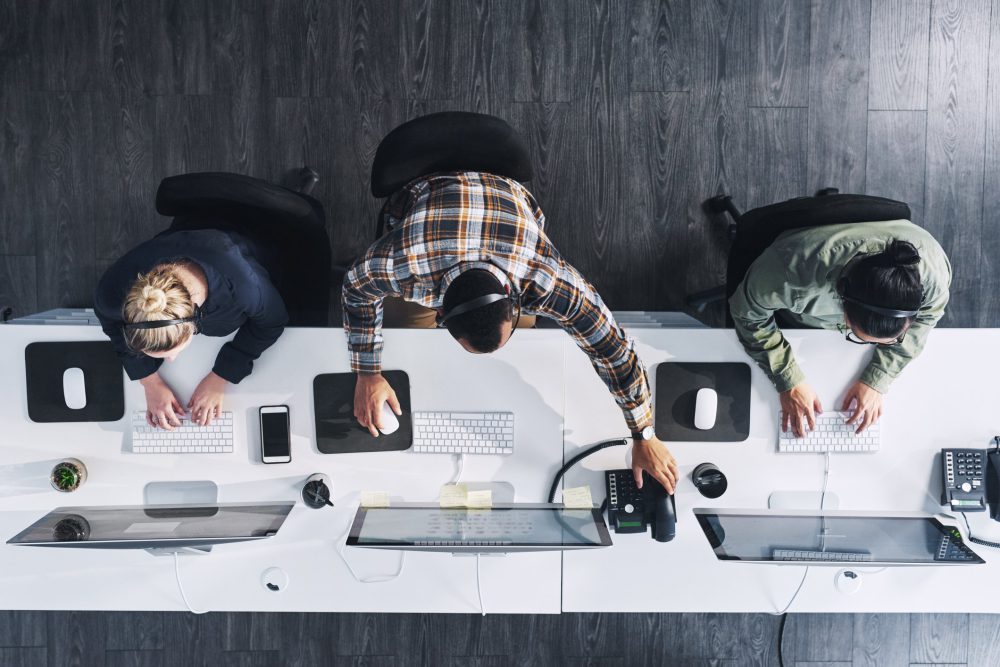 Did you know that according to Zippa, "there are at least 3.97 million tech jobs available in the US as of 2022? And this number continues to grow." With advancements in technology almost daily, it's no surprise that skilled individuals are needed in the field. Take a look at the top growing careers in the industry.
#5 Operations research analyst
Projected job growth, 2020-2023- 23%
Operations research analysts help organizations make decisions using math and logic and solve problems. O'Net states that their days can include tasks such as:
Collaborating with others to ensure successful implementation
Formulating mathematical or simulation models of problems
Identifying problems and solutions
Performing testing of models
Operations research analysts in 2021 made about $82,360 annually. In order to be in this career, you need a bachelor's degree. Additionally, many employers require a master's or doctorate degree, depending on where you work. A degree in business, math, engineering, computer science, or operations research can best help you be successful.
#4 Web developer
Projected job growth, 2020-2023- 23%
Not only do web developers use computer science, but they also need creativity to be successful in their position. The main task is to create and design websites for the organization or clients. In addition, they write code and update code for programs. According to O'Net, web developers made a median wage of $77,030 annually in 2021.
Your education needed in the career depends on where you work. However, most require at least an associate's degree and knowledge of coding languages. Still, some require a bachelor's degree or more in the field.
#3 Software developer
Projected job growth, 2020-2023- 25%
Software developers have been one of the fastest-growing jobs in tech for the past several years and continue to grow. Developers need to have strong knowledge and background in programming and computer languages. Some daily tasks include:
Designing and developing software
Updating programs
Performing software testing and maintenance
How do you get started? Recommended by the U.S. Bureau of Labor Statistics, "software developers typically need a bachelor's degree in computer and information technology or a related field. Some employers prefer to hire developers who have a master's degree." In 2021, software developers were making around $109,000 per year.
#2 Information security analyst
Projected job growth, 2020-2023- 35%
If you're interested in protecting networks, becoming an information security analyst could be a path for you. So, what would you do? The U.S. Bureau of Labor Statistics states, "Information security analysts are heavily involved with creating their organization's disaster recovery plan. The recovery plan includes preventive measures such as regularly copying and transferring data to an offsite location." Their job also includes researching new technology to decide what will work best for security.
In order to become an information security analyst, you will need a bachelor's degree in computer science or a similar field such as math or engineering. Data shows that the median wage in 2021 was $102,600.
#1 Data scientist
Projected job growth, 2020-2023- 36%
Coming in as the number one fastest-growing job in tech is a data scientist. Data scientists, according to Coursera, "determine the questions their team should be asking and figure out how to answer those questions using data. They often develop predictive models for theorizing and forecasting." Their daily tasks may include finding patterns and trends, communicating recommendations, and deploying data tools.
The U.S. Bureau of Labor Statistics reports that the average wage in 2021 was $100,910. To start a career in data science you need a bachelor's degree in data science, statistics, or computer science.
Ready to pursue one of the fastest-growing jobs in tech?
Whether you are just pursuing a degree or already have one, getting into the tech industry is possible. Thankfully we offer many degrees that can get you to your career goal. Check out our website to learn more about our programs. Or you can contact us for more information here.