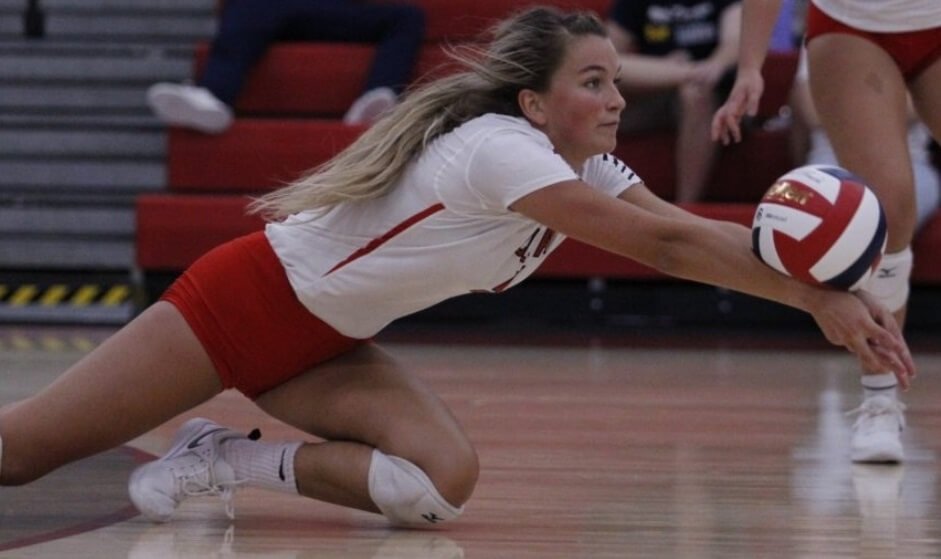 Editor's note: This story, by Terry Jacoby, was originally published on on September 23, 2019 on weloveannarbor.com.
---
Gabrielle den Boer admits she wasn't exactly on board with going to Concordia University even though she was quite close to the person trying to recruit her. Let's just say it wasn't a slam dunk – or spike in this case – of a decision for the talented volleyball player.
Den Boer's older sister, Erica, played volleyball for four years at Concordia and wanted her younger sisters to follow in her footsteps. But taking that first step was going to take more than a nudge.
"She was trying to get me to go here and I was like there is no way I am going to this school," den Boer says with a smile. "It was too close to home and I wanted to go somewhere further away."
But visiting the campus, meeting the coaches and players, and seeing what incredible advantages, both academically and athletically, Concordia had to offer – just around the corner – she quickly had a change of heart. Anyway, you should always listen to your older sister.
"It is such a gorgeous campus and I fell in love with the coaching staff," she says, turning serious for a moment. "I got to meet some of the other players who were coming here and we all got along really well and I just fell in love with the whole atmosphere. I also like that it's a Christian school. That was important to me, too."
—
If this story has inspired you, why not explore how you can help further Concordia's mission through giving.