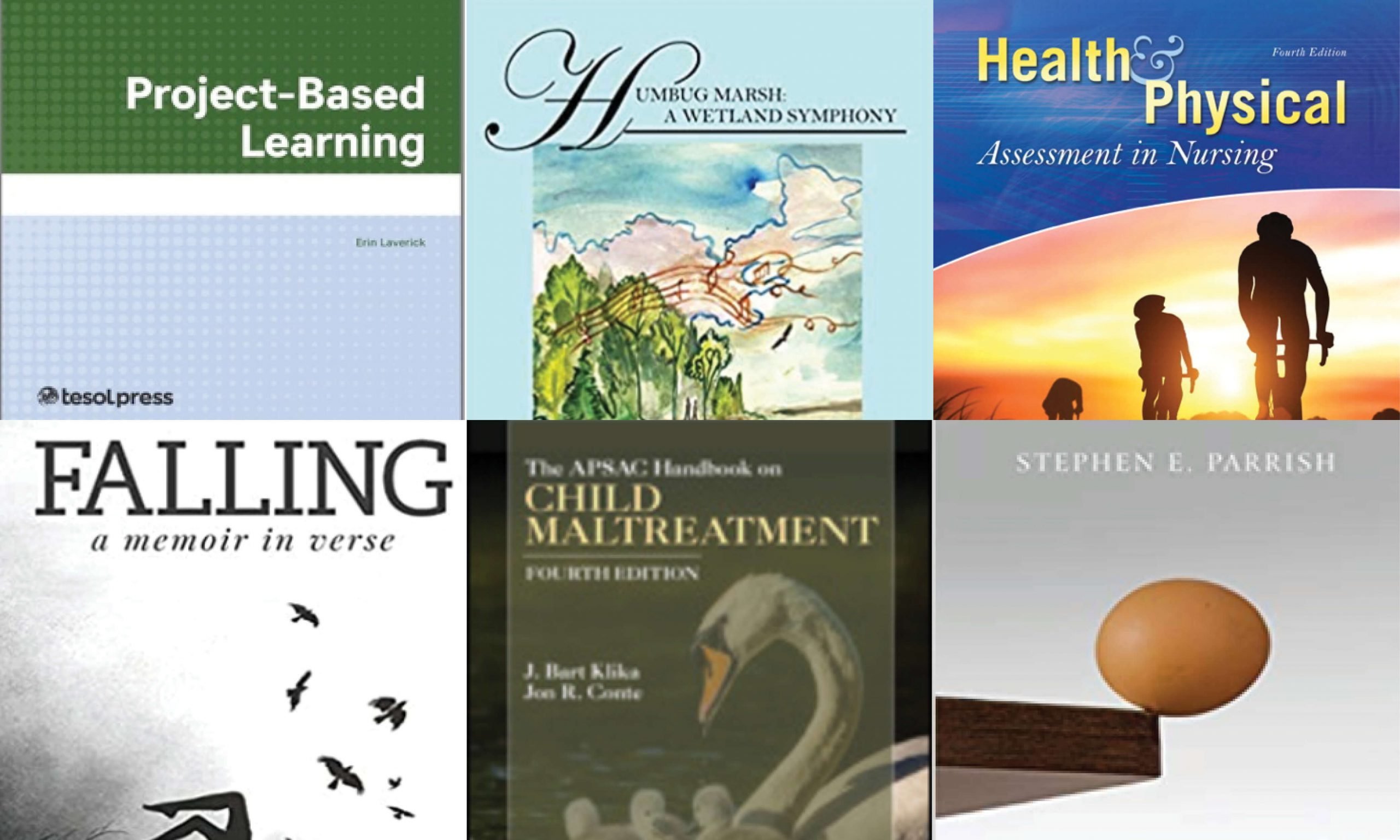 In addition to their roles within the classroom and on behalf of CUAA students, Concordia's faculty, staff, and adjuncts also drive conversations and stimulate thought through their contributions as authors.
---
Concordia University Ann Arbor authors have written or contributed to works ranging in children's books to textbooks.
Below is a catalog of their works, arranged from least to most recently published.
Lutheranism 101
Contributions by Randy Duncan
Synopsis: Lutheranism 101 examines Lutheran beliefs and heritage in a fresh way. If you are a lifelong Lutheran searching for more information or new to Lutheranism looking to understand what we believe, this book will be your guide. It is written in an easy-to-read conversational style with short articles, side-bar features, and some humor. Lutheranism 101 helps create a solid foundation of reference upon which a lifetime of sound teaching can be built.
---
Humbug Marsh: A Wetland Symphony
Written by Elizabeth Hartig
Synopsis: The Detroit River is located in the heart of the Great Lakes and all water from Lakes Superior, Huron, and Michigan flow through it on a journey to the lower Great Lakes and Atlantic Ocean. The Detroit River watershed is considered the automobile capital of the United States and has nearly five million people living in it. "Humbug Marsh: A Wetland Symphony" is a story of the preservation of the last mile of undeveloped U.S. shoreline on the Detroit River. Join three different girls throughout history on a walk through the marsh. Smell the fresh air. Hear the rustle of the wind in the oak trees. Watch the busy beaver build its home. Enjoy a trip through time and discover the natural wonders of Humbug Marsh. Learn how we are part of these ecosystems and how we must care for them as our home.
---
Falling: A Memoir in Verse
Written by Georgia Kreiger
Synopsis: Georgia Kreiger lived most of her life in the hills of Western Maryland.  She raised two daughters and worked in the family business before earning her BA from Frostburg State University and her MA and PhD from West Virginia University.  Then, in 2012, she embarked on a new life.  She moved to Ann Arbor, Michigan, where she now teaches literature and creative writing at Concordia University Ann Arbor.  She writes poetry and memoir, and her work has appeared in such journals as PoetryMemoirStory (PMS), Earth's Daughters, Outerbridge, Poet Lore, Maryland Poetry Review, Sow's Ear Review, Hippocampus Magazine and Backbone Mountain Review.
Kreiger endured a number of childhood traumas as she grew up in a large extended Appalachian family.  These are the subjects of the poems in this, her first chapbook.  She is currently writing a prose memoir which explores these experiences in greater depth.  With her writing, she hopes to reach others who have endured similar childhood traumas and felt isolated by them.  In Falling, she portrays the unfortunate events in one child's upbringing.   Together the poems convey that child's survival and eventual triumph over her circumstances.
---
Project-Based Learning
Written by Erin Laverick 
Synopsis: Challenge your students and create a collaborative classroom environment with project-based learning. Explore the benefits of using project-based learning with English language learners and learn techniques for every step of the lesson, from rubric design to assessments and reflection. Discover how to create an enriching teaching and learning experience for you and your students!
---
Effective program models for the prevention of child maltreatment
Chapter 16 written by Tori Negash
Synopsis: The Fourth Edition of this best-selling handbook provides readers with the most up-to-date theory, research, and best practices in the field of child abuse and neglect. Edited by leading experts, the book covers all aspects of child maltreatment, from physical abuse to sexual abuse and neglect, focusing on etiology, consequences, investigation, and treatment and systems. Comprehensive and easy to read, the handbook will serve as an invaluable resource for students and professionals—both emerging and seasoned—across disciplines, but part of the same movement dedicated to improving the lives of maltreated children. In "Effective program models for the prevention of child maltreatment," we describe and review "best practice" program models currently being used in an effort to prevent child maltreatment.
---
Atheism?: A Critical Analysis
Written by Stephen Parrish (2019)
Synopsis: Does atheism have a monopoly on reason and science? Many think so–or simply assume so. Atheism? challenges the many hidden assumptions that have led to the popular belief that atheism is the "default" position for explaining reality. Delving into the most basic and fundamental questions of existence, this thought-provoking book explains that atheism does not and cannot provide a secure foundation for thought and life. Specifically, it demonstrates that atheistic theories cannot explain the existence of an ordered universe, the conundrums of consciousness and knowledge, or why there is morality or beauty. Rather than being the result of reason, atheism is shown to be, in effect, a revolt against reason. If you enjoy pondering the most basic issues that confront us in our world today, then Atheism? is the book for you.
---
Health and Physical Assessment in Nursing
Written by Cynthia Fenske, Kate Watkins, Tina Saunders, Donita D'Amico, Colleen Barbarito
Synopsis: All the health assessment skills students need to think like a nurse.

Health & Physical Assessment in Nursing helps nursing students master the art, science, and skills of health and physical assessment for the RN. Taking a holistic approach, the text focuses on assessing the whole person and on recognizing the diversity of patients and care settings. It imparts evidence-based knowledge and step-by-step skills alongside discussions of health, wellness, communication, and culture. The 4th edition adds three new chapters that cover the assessment of pediatric and older patients and that prepare students to document both subjective and objective findings.
---
Interdisciplinary Approaches Toward Enhancing Teacher Education*
Chapter written by Sara Clemm von Hohenberg
*To be published in 2021
Are you a CUAA faculty, staff, or adjunct with a written work that you would like to include in this list? Share it with us at news@cuaa.edu.
—
If this story has inspired you, why not explore how you can help further Concordia's mission through giving.