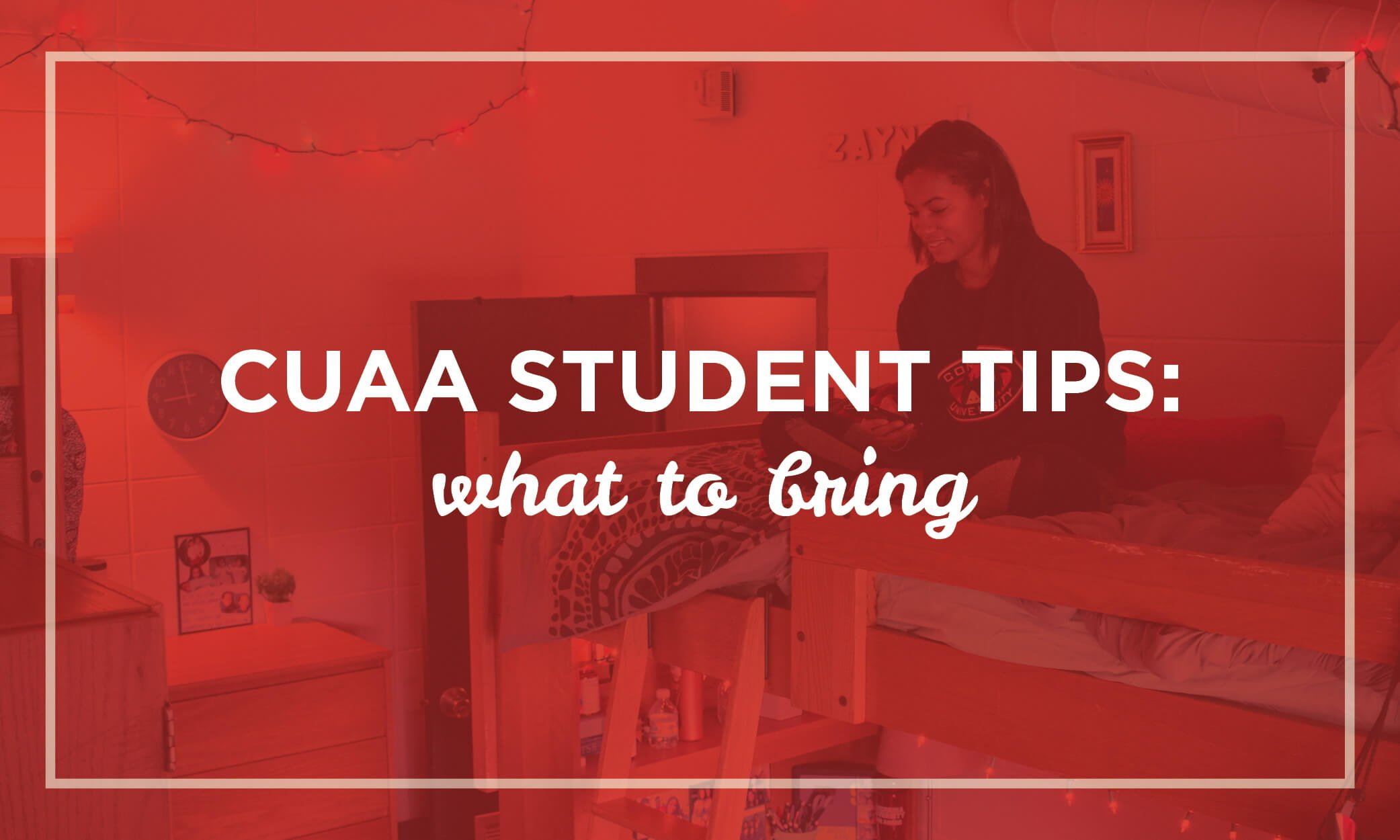 We're getting ready for the 2020-21 academic year, and more than likely, you are, too!
---
We asked Concordia University Ann Arbor students to share their pro tips on what to bring as you pack for moving to campus. These room hacks will help to make settling into your new home extra smooth.
As a reminder, the fall move-in days for the 2020-21 academic here are posted here. If you have any specific questions about Residence Life at CUAA, don't hesitate to reach out to Resident Director Gabe Farr.
ON THE TOPIC OF FOOD
Let's start with some of the important stuff: Food. If you aren't eating on campus or grabbing a bite at one of best late night snack spots within 10 miles of campus, below are specific ideas from CUAA students that you ought to consider having in an arms reach!
Lots of snacks!
Mini-fridge & microwave
Water filter pitcher for mini-fridge
A Keurig because coffee is LIFE
DECORATION & AMBIANCE
One of the most exciting parts of moving into a CUAA residence hall is the ability to make your space your own. Here are a few ideas to consider on how to do that!
Lamps! More than one!
Extra lighting, string lights
Pictures to hang up
Command strips
EXTRA COMFORT
Moving away from home doesn't mean leaving comfort behind! Here are items to consider to make your room especially cozy. Hopefully bedsheets and a pillow were already on your list, but hey, a CUAA student wanted to make sure you were covered…
Mattress pad or mattress topper (XL Twin size)
Fan
Bedsheets and pillow
Humidifier
Oil diffuser
ONE STEP AHEAD
If you have some of the below, bring it! CUAA students gave these ideas that will allow you to stay one step ahead in your studies, internet connection, charging your electronics, and being the first one people call if they're in need of a bandaid!
Extension cord
Power strip
Ethernet cord
First aid kit
MOST IMPORTANT
As we end this tips list, there was an idea shared that we want to be sure you remember. No matter what you are feeling right now (excited, nervous, eager, afraid, or all of the above) know that the Concordia community is eager to welcome you, have you join our campus family, and remind you (daily!) of the One who loves you and is always with you.
Download the official packing check-list from CUAA's Residence Life team here, and check out at 360 degree photo of all of the residence hall rooms here.
— Rachel Thoms served on Concordia University's Strategic Communications team from 2015-2022. Any inquiries about this story can be sent to news@cuaa.edu.
If this story has inspired you, why not explore how you can help further Concordia's mission through giving.