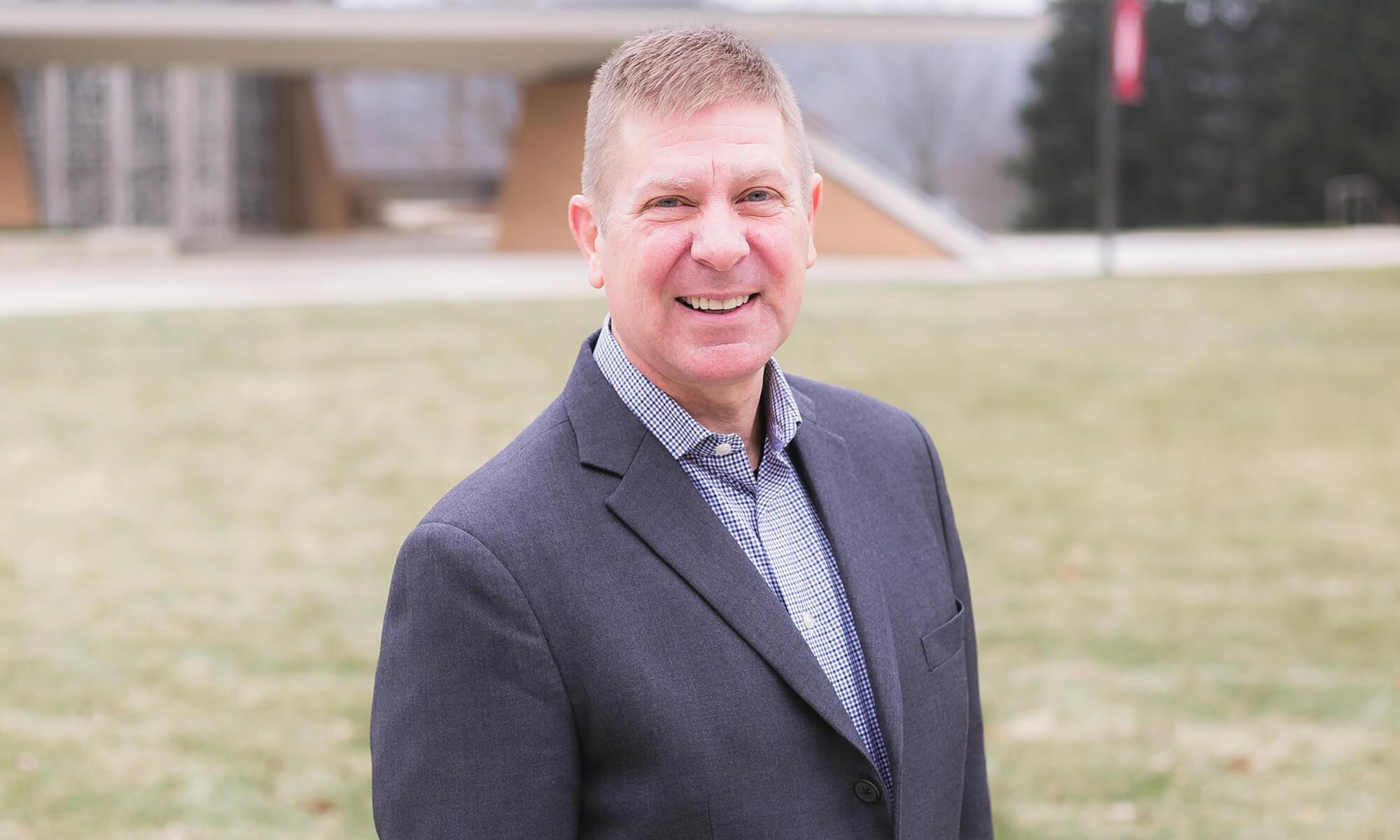 Get to know CUAA Director of Institutional Research Dan Brieschke!
---
Brieschke has been at CUAA since the fall of 2016. Before his work at Concordia, he was a car salesperson; his official title was Advance Product Marketing Manager for Global Export Markets, Asia Pacific, at Ford Motor Company. Take a moment to get to know some of the lesser-known facts about Dan Brieschke with this quick Q&A!
Dan Brieschke
Director of Institutional Research
How are you most likely spending your free time?
Practicing golf, playing golf, and wondering why I'm not better at golf.
Who was most influential in your career choice? 
My dad.  He was a businessman.  That's all I ever wanted to be.
Who was the first person (outside of your supervisor) to make you feel welcomed/"at home" at Concordia?
Kyle Thoms and Zach Johnston allowed me to volunteer as a sports photographer years before I hired on at CUAA.
Proudest accomplishment?  
Easy…my wife, Sue, my girls (2), their husbands, and my grandkids (3)
What would you choose to eat for your birthday meal?  
Red meat, red wine, and chocolate anything.
Most-played song or artists on your playlist as of late? 
For King and Country, Diana Krall, and recent (not vintage) Daryl Hall.
What makes you/keeps you excited about your job at Concordia? 
It's not just a training ground, it's a MISSION FIELD!!
---
— This story is written by Allie Milot, social media manager for Concordia University Wisconsin and Ann Arbor. She may be reached at alexandria.milot@cuaa.edu or 734-995-7403.
If this story has inspired you, why not explore how you can help further Concordia's mission through giving.