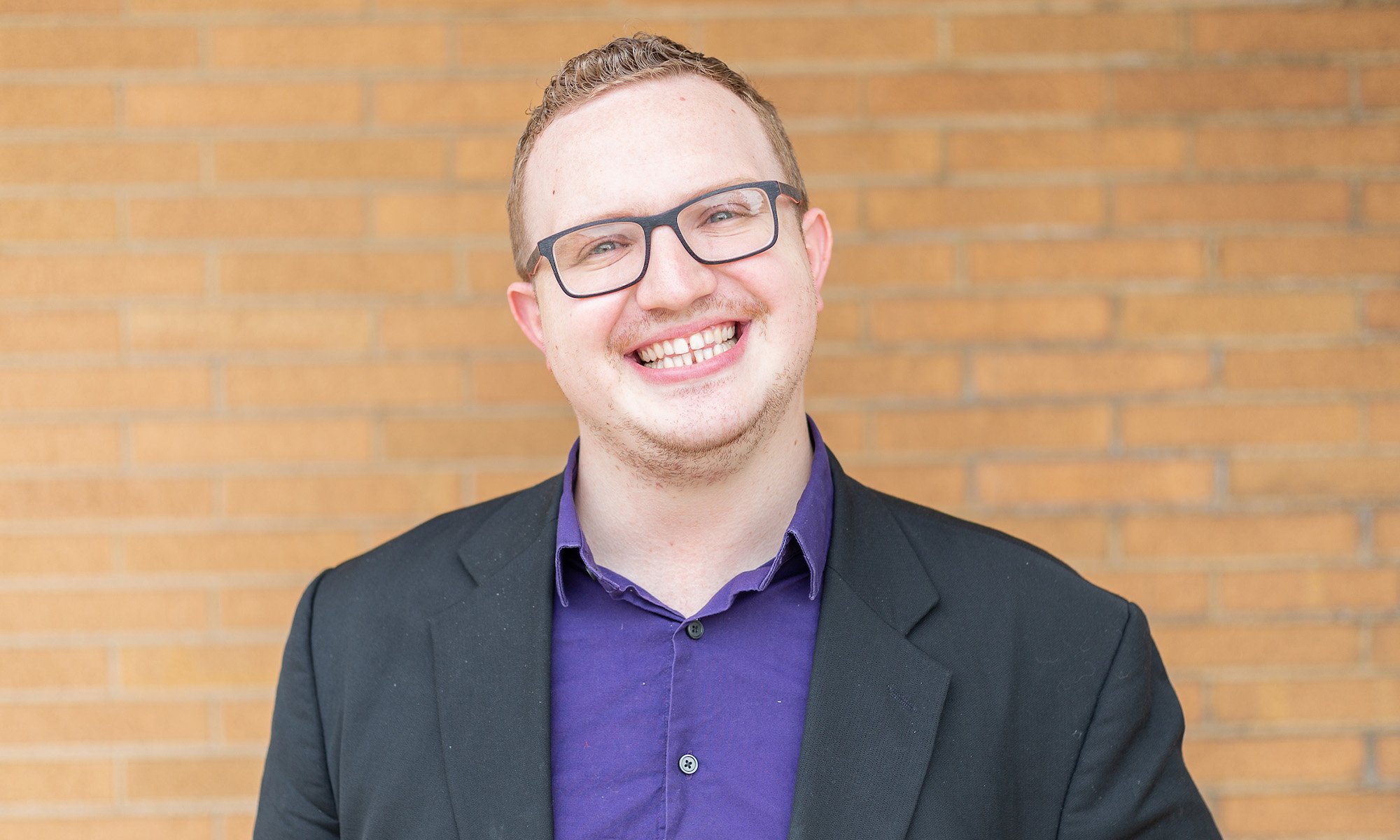 ---
Get to know CUAA Assistant Professor of Communication Scott Chappuis!
---
Chappuis has been at CUAA since the fall of 2019. Before his work at Concordia, he was the Visiting Assistant Professor at The College of Wooster in Wooster, OH. Take a moment to get to know some of the lesser-known facts about Scott Chappuis with this quick Q&A!
Scott Chappuis
Assistant Professor of Communication
How are you most likely spending your free time?
Playing video games or hanging out in coffee shops
Who was most influential in your career choice?
Dr. Lisa Marshall, my undergraduate advisor at Muskingum University, had a major impact on me. She played a massive role in my college success and I wanted to be able to have a similar impact. 
Who was the first person (outside of your supervisor) to make you feel welcomed/"at home" at Concordia?
Erin Laverick. She made me feel like I was instantly valued, even before I was officially hired. 
Proudest accomplishment?
Earning my Ph.D. I was the first person in my family to get an advanced degree and I was the youngest graduate in my cohort at Bowling Green State University. 
What would you choose to eat for your birthday meal?
Pasta. Always pasta. 
Most-played song or artists on your playlist as of late?
Evanescence. I am a massive fan of the Symphonic Metal genre of music and it makes for amazing driving music. 
What makes you/keeps you excited about your job at Concordia?
The students. 100%. They are the reason I have a job. They make me excited each day and they help keep me young. They are a massive blessing to me. 
---
Want in?
The School of Arts and Sciences prepares men and women rooted in the Liberal Arts to be thoughtful and articulate people of faith who contribute in meaningful ways to their families, communities, and cultures. Click on the link below to learn more.
---