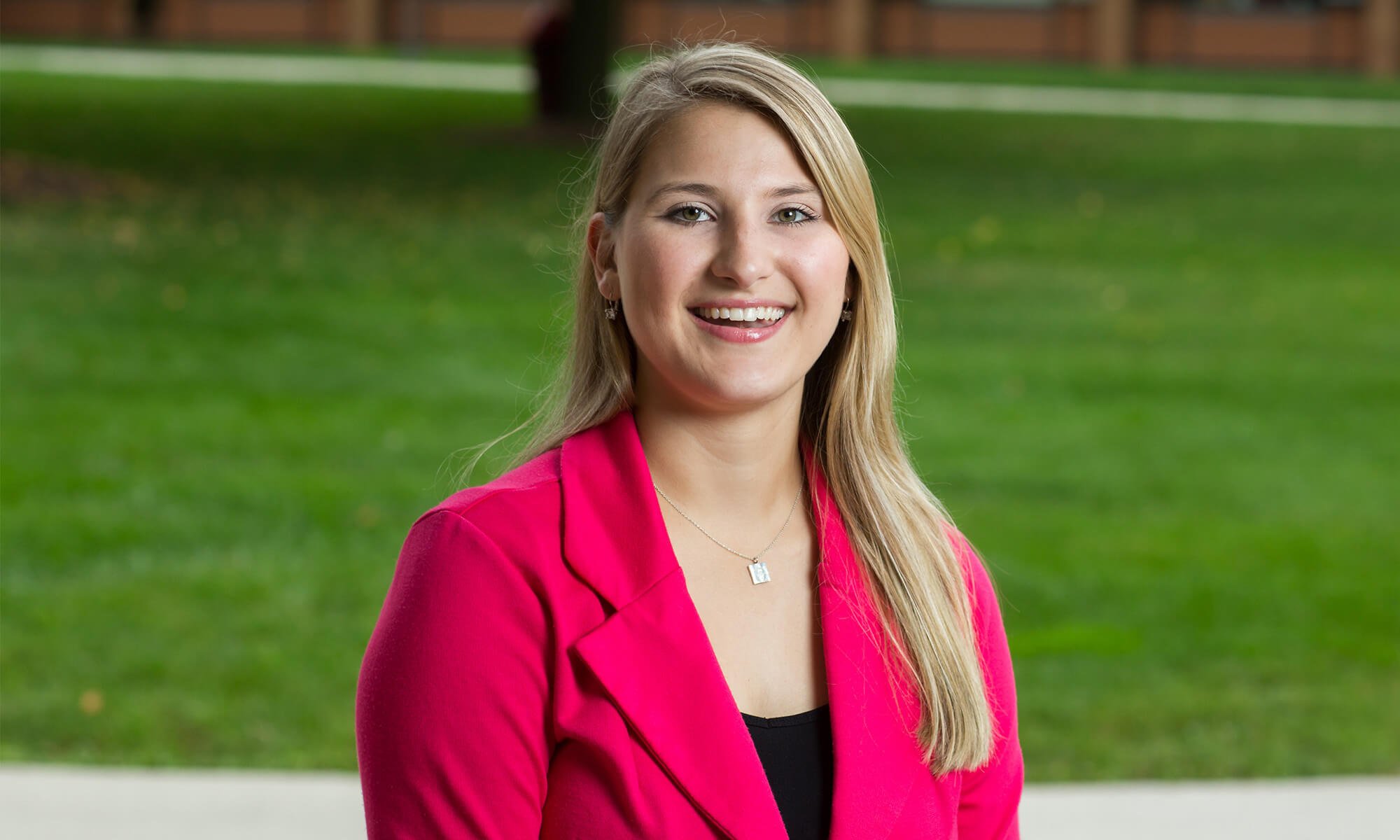 Get to know CUAA academic advisor Deirdre Lozon!
---
Our 'Quick Questions with Concordians' series continues with a highlight from the Academic Advising Team. Lozon has been at CUAA since the fall of 2016 (this September marks her sixth year on campus!). Prior to her role as an Academic Advisor, she served as a Transfer Admissions Counselor and Assistant Director of Undergraduate Admissions at CUAA.
Take a moment to get to know some of the lesser-known facts about Deirdre Lozon with this quick Q&A!
Deirdre Lozon
Academic Advisor, School of Health Professions
What was your first car?
2005 Buick Century
A summer "must" you partake in each year
Bike rides
What musical instruments do you play?
None ☹ I have always wanted to learn how!
What is a quality you look for in a friend?
Authenticity! Be real with me!
What's your favorite city/place to visit?
Ludington, MI which is where my mom grew up and we have always visited throughout my childhood
What do you find most rewarding about your job at Concordia?
Easing a student's stress level and helping them to figure out a clear path forward to complete their degree and achieve their goals
Who was the first person to make you feel "at home" when you started at Concordia?
Eric Throne – he no longer works at CUAA but he was such a beam of light for me and a mentor when I first started at CUAA.
What's a professional growth moment or revelation you've had since you started at Concordia? (i.e. What's something you learned while at Concordia?)
So many things it is hard to choose! The biggest would probably be empathy – understanding where someone else is coming from, what they have gone through and the effect that has on an individual and everything about them.
— This story is written by Allie Milot, social media manager for Concordia University Wisconsin and Ann Arbor. She may be reached at alexandria.milot@cuaa.edu or 734-995-7403.
If this story has inspired you, why not explore how you can help further Concordia's mission through giving.