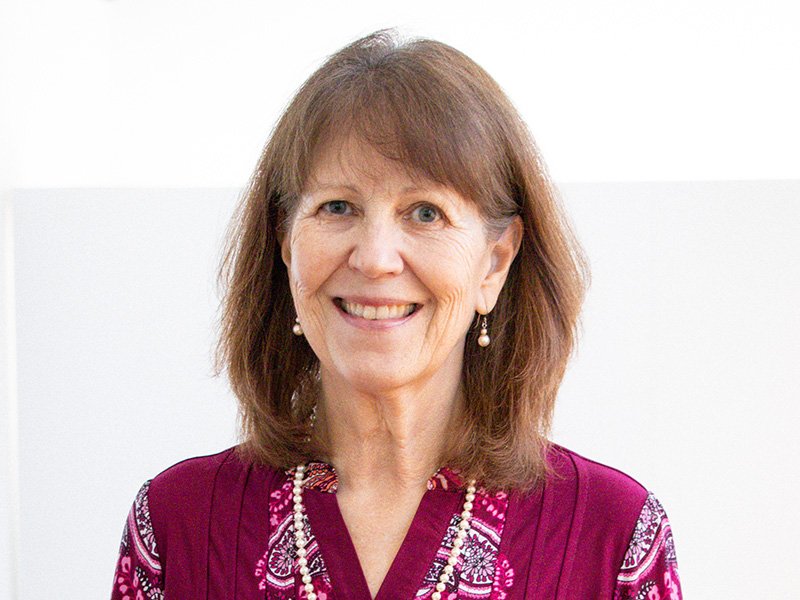 ---
Get to know CUAA's International Coordinator Britt-Marie Martinsson!
---
Britt-Marie has been working at CUAA for eight years. She started out at the Zimmerman Library, managing the interlibrary loans, but her experience living in two different countries makes her perfect for working in the International Office!
Britt-Marie Martinsson
International Coordinator
Tell us a bit about your new role and responsibilities.
I now serve as the International Coordinator at CUAA, since January 2022. I see students for walk-in immigration advising in person and via Zoom. I am a Designated School Official (DSO) and serve as the liaison between international students, the school, and the U.S. government. I issue necessary immigration forms, guide students through the process of studying in the U.S., and maintain records in the Student and Exchange Visitor Information System. I also develop and conduct cultural programs. I work part-time and my office is located in the Student Services Building in the Residential Life Suite.
What excites you about working with international students?
The different perspectives they bring, their cultures and languages. International students give us a wonderful opportunity to deepen intercultural connections and enhance global understanding. They are a gift to us, and we are a gift to them.
What have been some of your international experiences?
I was born and raised in Sweden and am bilingual and bicultural. I studied several languages and participated in foreign exchange student programs growing up. I came to the U.S. as an international student to the University of Michigan when I was 19. I have taught overseas and worked as a Swedish/English teacher, translator and interpreter. I like to travel internationally, mostly solo so I can do and see all I want to see.
What do you think Concordians can learn from international students?
That human beings have a lot in common and have rich cultural heritages. Interacting with international students increases our global awareness and allows us to form friendships across the world.
What international destinations do you hope to visit someday?
Sweden, since my family of origin still lives there. I also want to visit Ireland, the Emerald Isle, to dance a jig and walk in the green pastures and hillsides … and return to Iceland! 🙂
---
Want in?
CUAA offers more than 500 study abroad programs in 48 different countries, from one week to year-long academic programs (featuring semester, summer, year-long programs), internships and service learning opportunities. We'll work with you to find the location that is right for you, from small towns to big cities. We can also help you find scholarships and grants to make your experience very affordable.
---