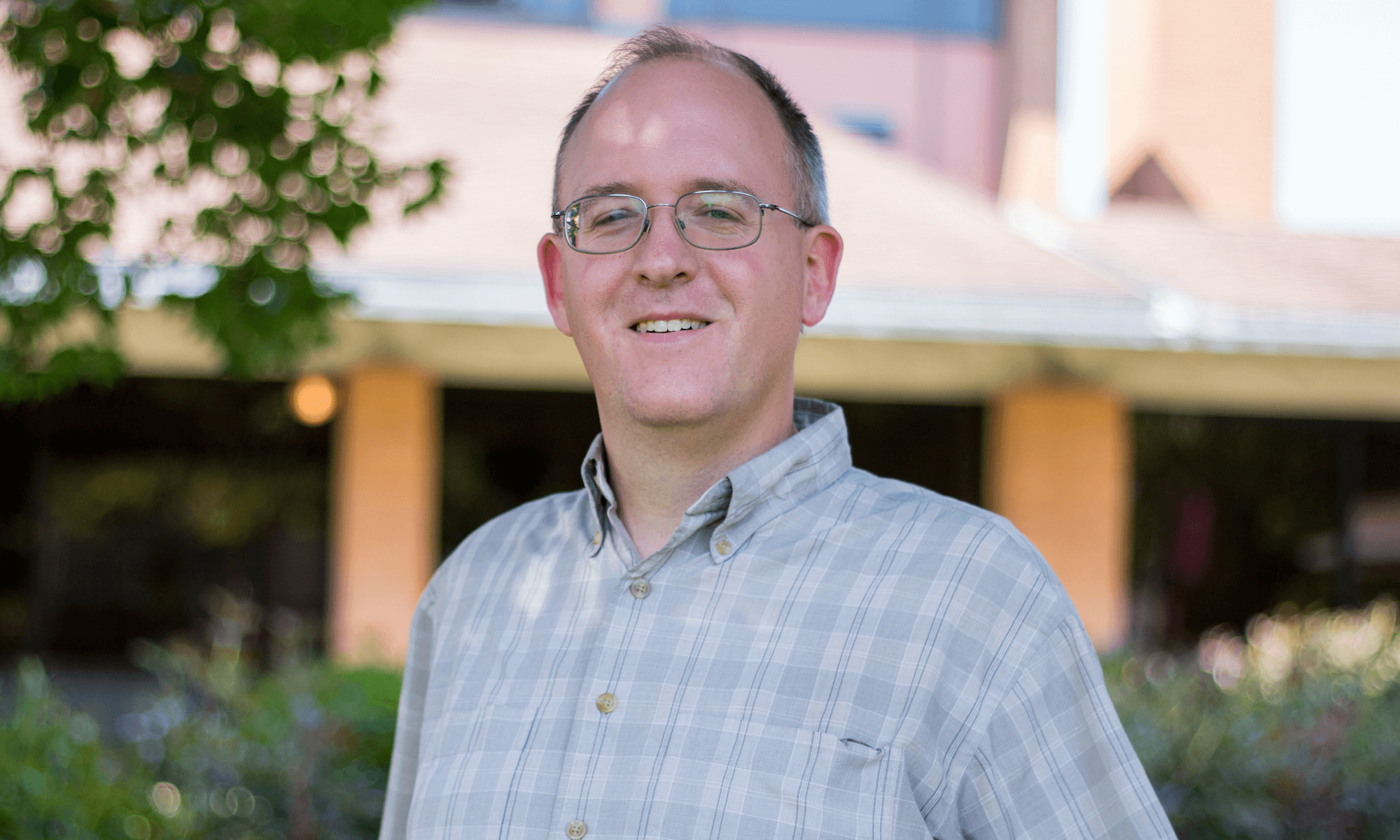 ---
Get to know Director of Instrumental Music Bill Perrine!
---
Perrine has been at CUAA for twelve years. Before his work as Director of Instrumental Music (Band & Orchestra) at CUAA, he was the Director of Bands – Booker High School, Sarasota FL. Take a moment to get to know some of the lesser-known facts about Bill Perrine with this quick Q&A!
Bill Perrine
Director of Instrumental Music (Band & Orchestra)
What is one food you'd never be able to give up?
Tacos
Do you have a favorite holiday?
4th of July! The parades, celebrating freedom, grilling out, fireworks, what's not to love?
What's the phone app you use most?
Waze. I don't know how humanity survived without it.
What's your most prized possession?
I own a 10" compound refracting telescope. I don't get it out as much as I used to, but it's always fun when I do!
Do you collect anything? Or do you have any unique hobbies?
I have a pretty epic collection of Doctor Who novelizations from the 70s and 80s that my 12-year-old son is currently enjoying.
What's something an outsider would be surprised to know about your job?
How much of my life revolves around moving chairs and music stands.
What's the best piece of advice you've ever received?
"It's just band." In context, the people are always more important than the music.
Who was the first person to make you feel welcome at Concordia?
Judy Wuckert. She was our administrative assistant at the time, and let my family stay in her home for a month while we looked for housing in the area.
What excites you most about your work at Concordia?
The students. Our students are kind, generous, considerate, and hard-working. And they always rise to the challenge!
---
Want in?
Concordia University Ann Arbor is a Lutheran higher education community committed to helping students develop in mind, body, and spirit for service to Christ in the Church and the world. Click on the link below to learn more.
---