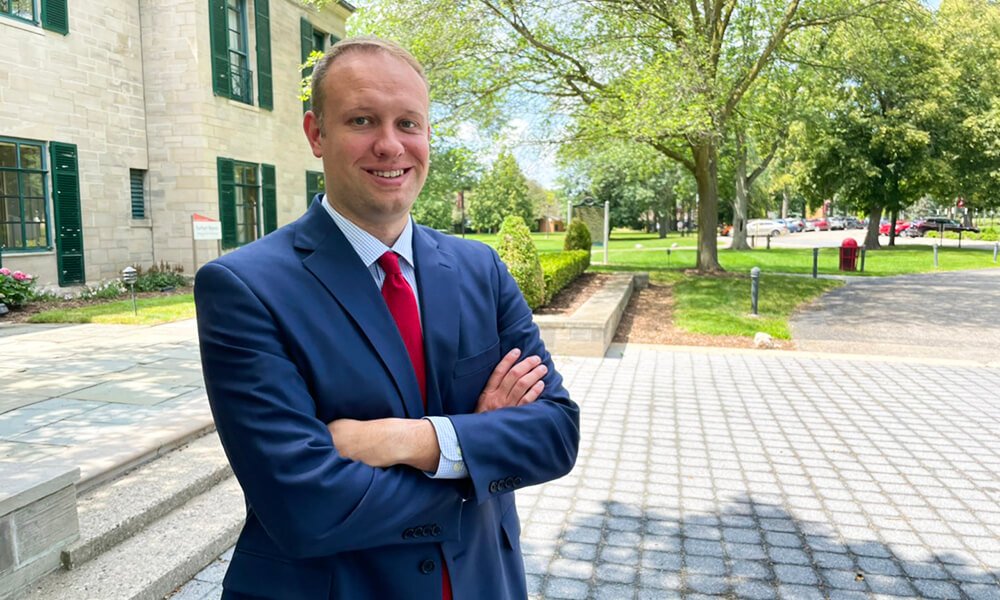 Get to know Director of Enrollment Kyle Thoms!
---
Our "Quick Questions with Concordians" series continues with a visit with Admissions. Director of Enrollment Kyle Thom ('08, '17), former assistant athletic director, has a deep Concordia connection and strong Lutheran roots. He cares deeply about our school, its mission, and bringing new students to the CUAA campus for what he describes as "a personalized, small-school experience with great programming and people who genuinely care about your faith growth."
Take a moment to get to know some of the lesser-known facts about Kyle Thoms with this quick Q&A!
Kyle Thoms
Director of Enrollment
What was your very first job?
Newspaper delivery boy
Name the most famous person you've met.
Christian Laettner
What's one thing on your Bucket List?
Attend The Masters golf tournament
Favorite Ann Arbor dining spot.
Frita Batidos
Best thing about the Ann Arbor/Mequon campus.
The variety and volume of restaurants. If you are in the mood for something, AA has it!
Favorite "fun fact" or little-known fact about CUW or CUAA.
Fun fact: I was the RA of Hannah for two years while at CUAA!
What is it that keeps you excited about your job as you look ahead to the 2022-23 academic year?
The opportunity to connect with prospective families as they go through the college decision process!
---
—
If this story has inspired you, why not explore how you can help further Concordia's mission through giving.