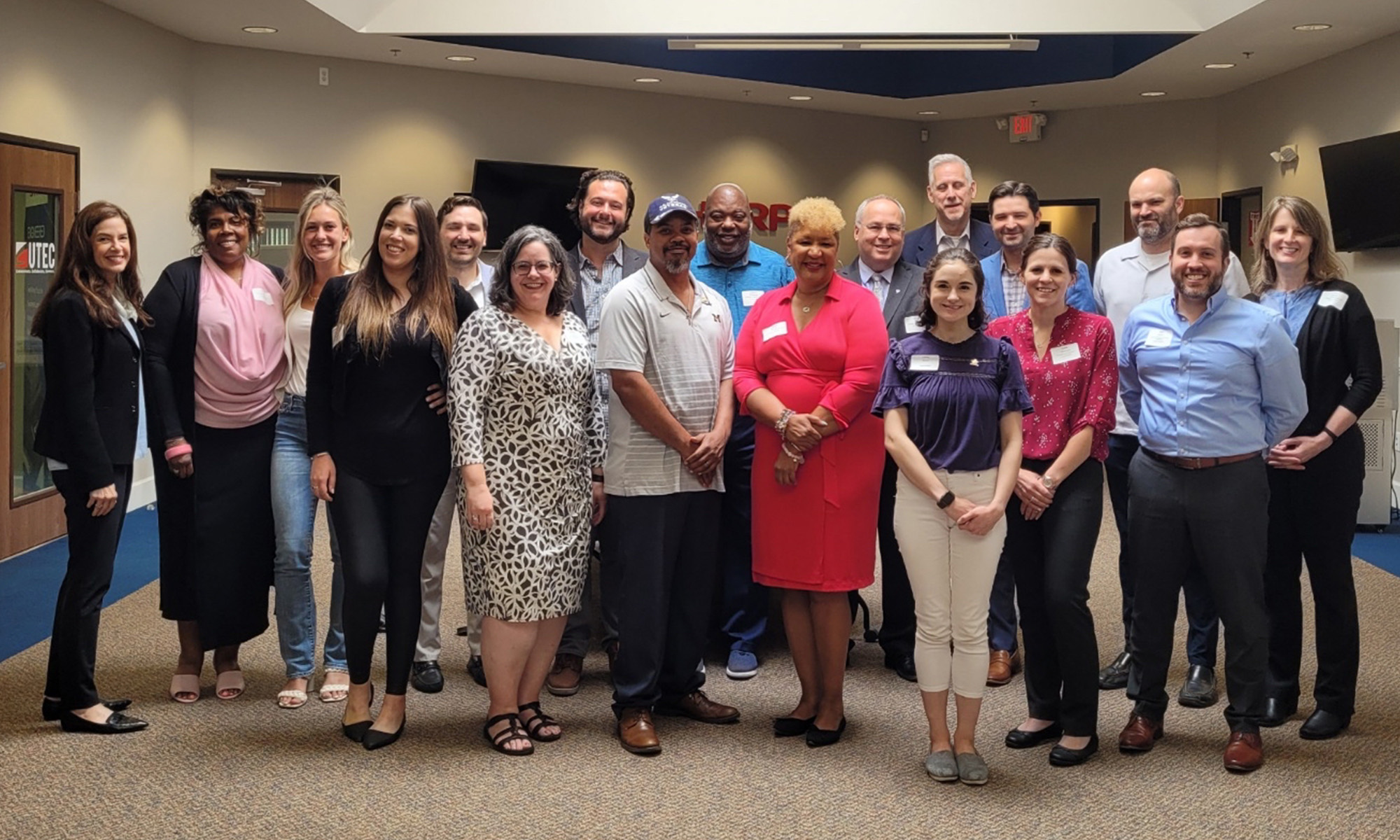 The Ann Arbor/Ypsilanti Regional Chamber of Commerce has created a program for individuals in the southeast MI community to develop their leadership strengths, gain direct access to local organizations, and define their roles within their community.
---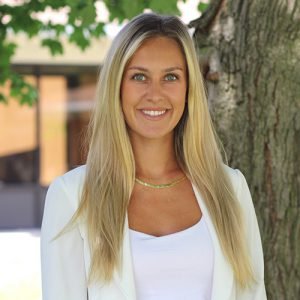 Concordia University Ann Arbor's Director of Career Engagement, Alisha Greaves, is the most recent graduate of the Leadership A2Y program. Over the course of this 9-month program, individuals get the chance to develop leadership strengths and network with organizations and businesses in Washtenaw County.
Leaders supporting leaders
As an emerging leader on CUAA's campus, Greaves saw this program not only as an investment for her personal growth but also for the expansion of the Career Engagement Studio's network. Although some individuals join this program to learn more about local organizations, Greaves joined to develop intentional relationships with a broad spectrum of leaders in the community.
One of the highlights of the A2Y program is known as Education Day. Greaves visited a school with the other program participants, called High Point High School. This recently renovated school in Ann Arbor is dedicated to meeting the special needs of students with disabilities. Greaves noted that she loved "seeing the positive impact this school made in the lives of the students."
Another highlight was Law Enforcement Day, where Greaves got to meet members of the Washtenaw County police department, and multiple panelists and attorneys in the area. She knows that the connections made will serve CUAA's Justice and Public Policy program well as many of the people she met will be great representatives to have at the upcoming JPP Summit.
A final highlight that Greaves shared was that at a leadership retreat, all in attendance took what is known as a Gallup strength assessment. This survey helped her discover more about herself, her leadership strengths, and how those strengths can benefit her team at CUAA.
Expanding CUAA's professional network
Twice a month throughout the program, Greaves went out in the community to learn a new skill or network with a different business. This opportunity for personal and professional development opened Greaves eyes to all the opportunities that could be made available to students at CUAA. In addition to the great additions to the JPP Summit that Greaves connected with, she knew that the people she met would be able to provide valuable resources at Take 20's (20-minute seminars led by business experts) and other business events, and open doors for student internships and full-time jobs.
In addition to bringing these valuable connections to campus, since graduating A2Y, Greaves has brought an elevated sense of professional curiosity to her position at CUAA. Through the experiences she had over the last nine months, she has had a lot of time to think critically about how to integrate her new connections into the lives of students with whom she interacts on a daily basis.
Greaves also has discovered more confidence in herself and her abilities to advocate not only for herself but for the Office of Career Engagement and Industry Relations as well. She also finds herself with increased communications skills that will be put to great use as she is able to use her A2Y connections to benefit student experiences on campus.
Continue to be curious
Although Leadership A2Y is a collaborative effort between participants, Chamber of Commerce leadership and other leaders in the community, Barbara Davenport, Vice President of Foundation & Leadership, and Diane Keller, President/CEO Ann Arbor/Ypsilanti Regional Chamber played a vital role in the program and gave Greaves the opportunity to see Washtenaw County in a whole new light.
Joey-Lynn Bialkowski-Peterson, Executive Director of the Office of Career Engagement and Industry Relations, and previous graduate of A2Y has planted the words in Greaves to "continue to be curious" throughout this program and as a member of the CUAA team. Despite the fact that Greaves grew up and continues to live in the Ann Arbor area, she found that through Leadership A2Y and the encouragement of her colleagues, there was so much more to learn about the opportunities available in a place she already knows and loves. 
Related: Click here to learn more about the Leadership A2Y program
— This story is written by Allie Milot, social media manager for Concordia University Wisconsin and Ann Arbor. She may be reached at alexandria.milot@cuaa.edu or 734-995-7403.
If this story has inspired you, why not explore how you can help further Concordia's mission through giving.