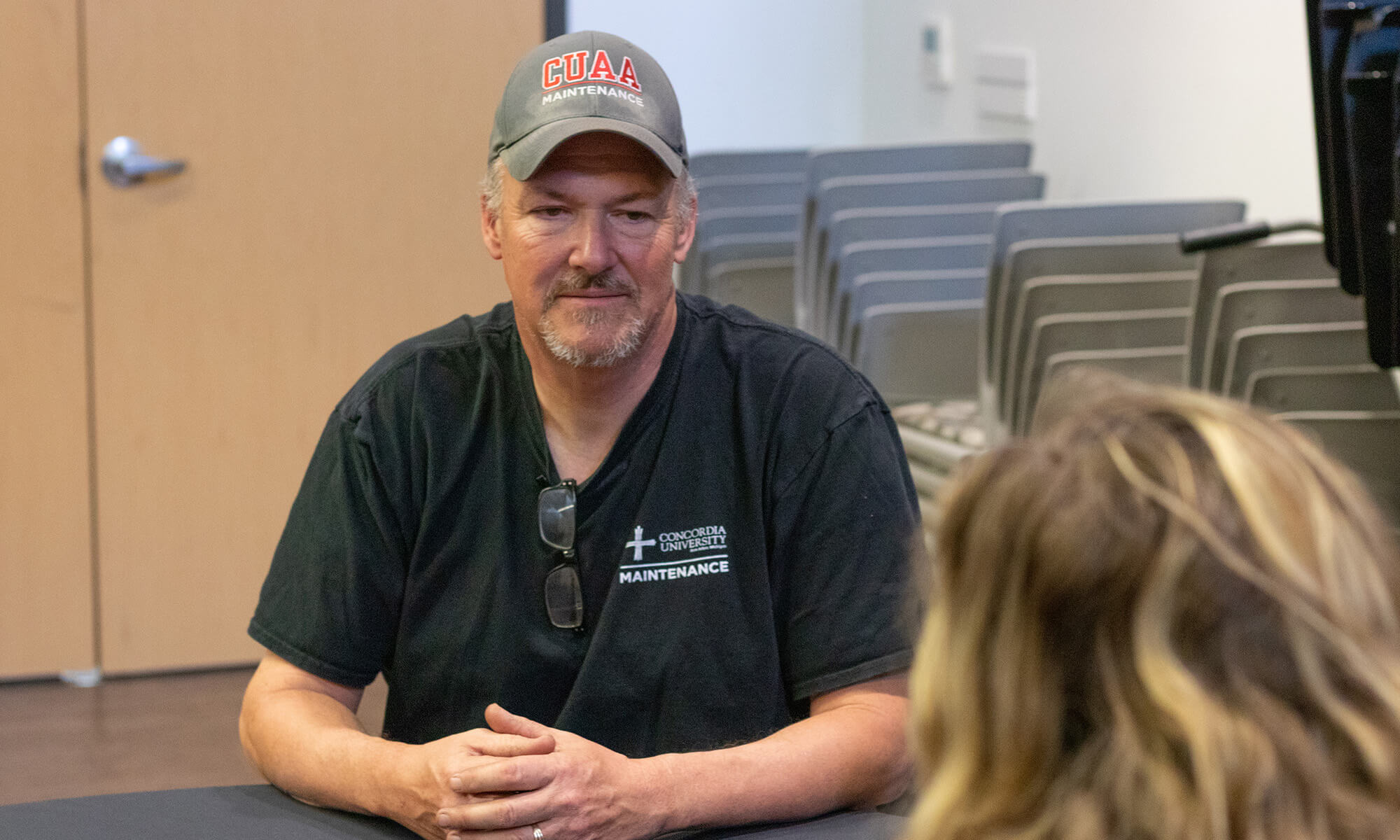 ---
Social work student Shelby Peterson writes about Ray McGuire, who served in the United States Air Force.
---
Note: This story is one story in a series of veteran stories written by CUAA social work students.
By Shelby Peterson
Senior Airman Ray McGuire is currently a faculty member here at Concordia University of Ann Arbor (CUAA) and works with maintenance on campus. Before working at CUAA, he owned his own pizzeria franchise for 13 years, and following that he was a truck driver for another 13-14 years. However, before all of that, he served in the United States Air Force and held the rank of an E4, otherwise known as a Senior Airman. Mr. McGuire served from 1987 to 1992.
The reason he joined the military was because he stated that after high school, he had no set plans and one of his friends convinced him to join. Although his friend was unable to join, Mr. McGuire continued and went to basic training. Mr. McGuire also had a father and two brothers in the armed forces.
During his service, his job was titled Security Police and his responsibility consisted of guarding B-52 Bombers and nuclear weapons on a base. During the interview, he said his most memorable service experience was watching nun and priest protestors break through one security fence of the base and sit along the second fence which protected the planes and weapons. These protestors sat with their backs along the fence with signs held up and protested the weapons at the base. Mr. McGuire never traveled overseas and was stationed in the United States.
He stated that being in the U.S. Air Force was better than he expected. The greatest satisfaction he received from the military was getting recognition for what he did and getting promotions.
Mr. McGuire said what he missed about the service were the people he worked with and spent the majority of his time with. He did mention as well that he keeps in touch with some of the people he served with and continues to talk about the memories they shared together during service. Following that answer, he stated that he would go back into the military in a heartbeat and occasionally wishes he never got out of the service.
Mr. McGuire decided to be discharged from the military due to personal reasons and he wanted to pursue a career in business. He did not have a difficult transition from the military to civilian life and has nothing bad to say about the military. To this day, he still does not take the same route to any place he goes.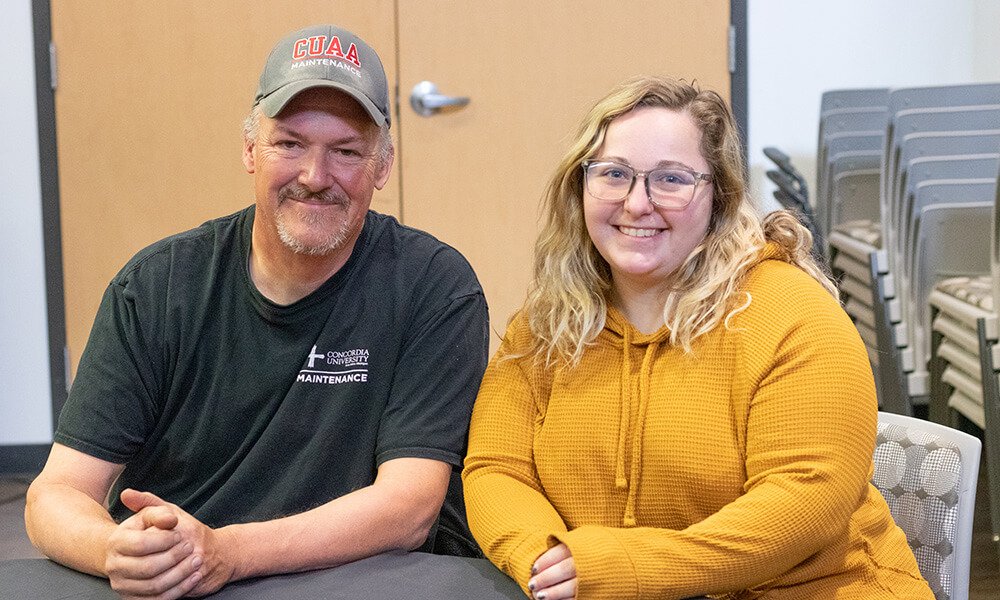 ---
Want in?
To learn more about veterans services at Concordia University Ann Arbor, visit the Veteran and Military Admissions page using the link below.
---