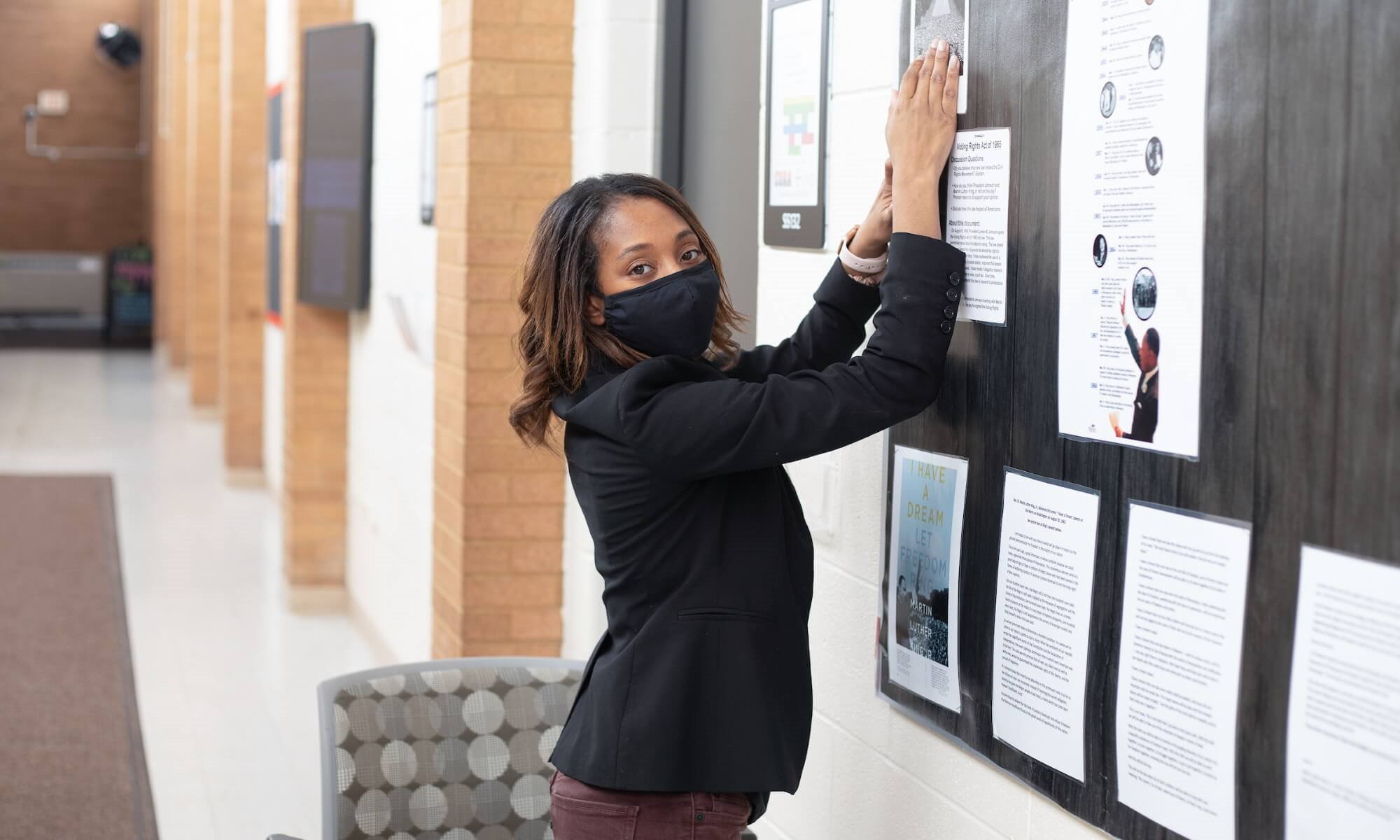 Editors Note: This article was written by Shanitra Cheff, CUAA's Director of Multicultural Engagement.
---
Since Black History Month's inception in the 1920's, the month of February has been a remarkable time for the Black community.
During February, we dedicate 28 days to celebrating and memorializing all of Black history and culture. Upholding and honoring Black culture and cultural heritage provides a chance to set our eyes on a prosperous future. Black History Month is profoundly important to our community as it is a pledge to remember both our past failures and our triumphant accomplishments.
Related: CUAA celebrates Black History Month in four-part series
As the Black community continues to expand widely throughout our nation it has become increasingly more critical to utilize Black History Month to help encourage the appreciation and education of Black culture. The African American Community faces the challenge of sustaining a sense of unity in socially embedded experiences.
We encourage our fellow Concordians to recognize Black history, whether that's this month or any time of the year.
Five ways to recognize Black History
Education above all: Become culturally curious
Curiosity was and is the guiding light behind most innovations, experiments, and discoveries. Curiosity produces a level of interest needed for learning.  Establishing a desire to be more culturally curious helps to eliminate divisions between cultures and their differences.
Exploration: Take time to be self-reflective and empathetic
Let's imagine reflections and windows. A reflection one sees themselves. This reflection is an important symbolism of who you are and is imperative to understanding ones true and authentic self. A window, however, is like a looking glass where you glance through to best see outside persons. To best gain empathy one must be able to understand experiences of other cultures then consider areas of personal growth.
Get creative with virtual celebrations
Because of the pandemic, many world-renowned institutions such as the Smithsonian's National Museum of African American History and Culture and Association for the Study of the African American Life and History (ASALH) launched virtual festivals, activities, and discussions this month. This digital programming is free and offers a safe way to celebrate Black History Month in a socially distanced way.
Support black-owned or black-operated businesses and non-profits
Supporting black entrepreneurs in your community is one simple way to acknowledge Black History Month. Within Black History Month, not only can you celebrate history, but you can also make deliberate choices with your resources to support the future of Black history.
Explore Black art, cinema and literature
Being intentional in selecting the art, cinema, and literature allows for the opportunity to learn about the African American experience from the Black perspective.
We've compiled a list of books, movies and series in an array of genres that you can explore on your own time:
Literature
Their Eyes Were Watching God by Zora Neale Hurston
The Bluest Eye by Toni Morrison
The New Jim Crow: Mass Incarceration in the Age of Colorblindness by Michelle Alexander
Cinema
"Selma, Lord, Selma" directed by Charles Burnett (NR)
"The Hate U Give" directed by Angie Thomas (PG-13)
"Get Out" directed by Jordan Peele (R)
"Fruitvale Station" directed by Ryan Coogler on Netflix (R)
Related: Zimmerman Library Round-up: 10 eBooks on the topics of racial injustice 
—
If this story has inspired you, why not explore how you can help further Concordia's mission through giving.