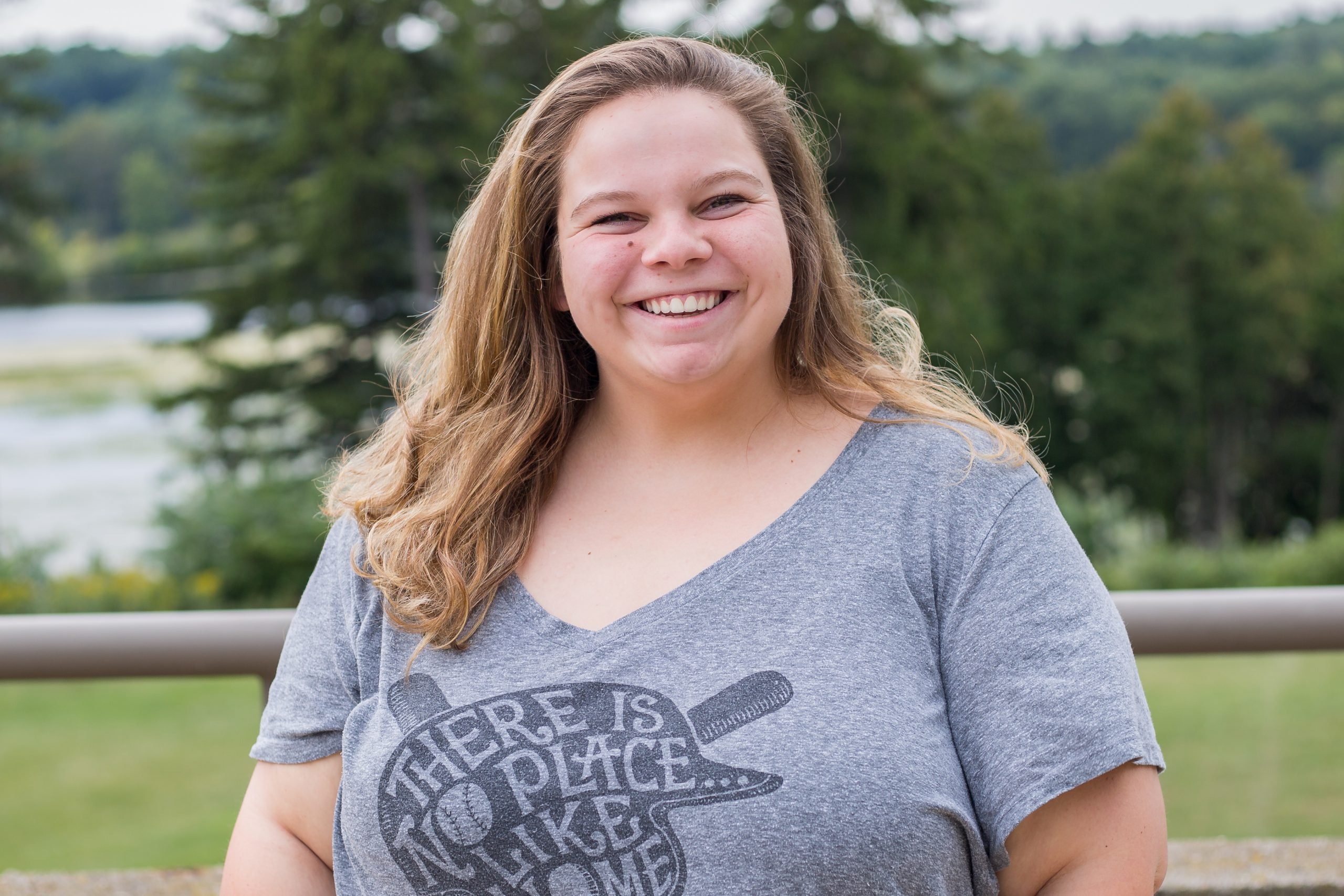 While at Concordia, I have been able to do all kinds of mission work and volunteering. During the last four years I have gone on 11 mission trips. Six through CUAA —NOLA four times over spring break to help with continued Katrina clean up, once to Texas and Florida to help with clean up after hurricanes that hit there.
---
I had the opportunity to start an event here at which other students and I make tie blankets for Motts Children's Hospital (3 years running!). This year, we made more than 100 blankets! [Read more about the blanket project here.]  I have also been able to host an event where we took old shirts from different departments at CUAA and make them into dog toys to donate to the local animal shelter.
I love to serve others and God through Concordia because it is a way to share Christ's love and goodness. Those we help are then able to positively make a difference in the lives of more people. The generous support of donors has given me these opportunities. It's a domino effect; one person's good deed can serve so many.
It is because of support from our donors that I am able to fully participate in the Concordia experience. I would like to thank our donors for giving me—and students like me—an opportunity to attend a Christian university. Because of their support, we are able to impact others through service and volunteering on campus and off.
—
If this story has inspired you, why not explore how you can help further Concordia's mission through giving.