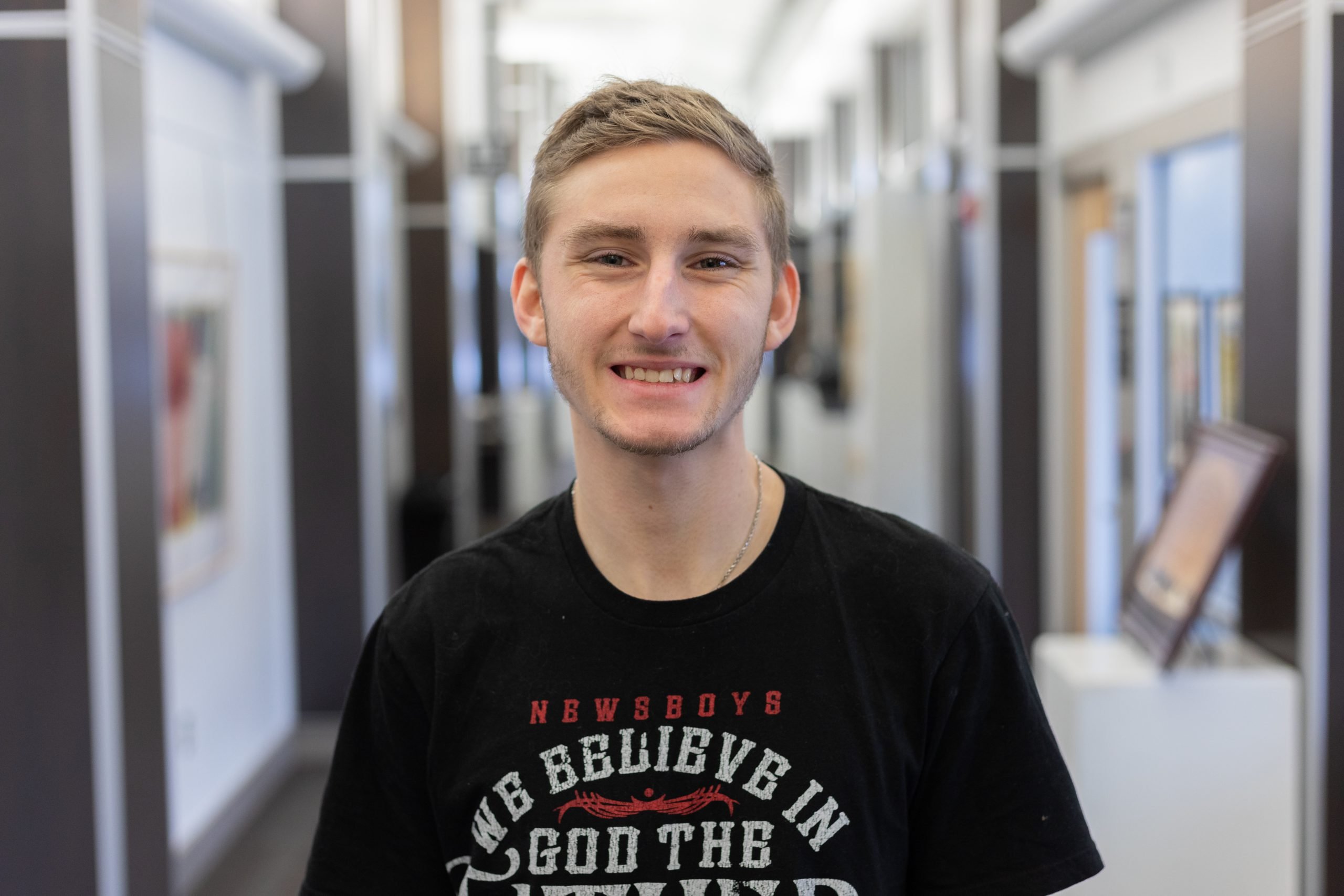 For many students—including me—Concordia is a second home, and the support we receive from the donors is greatly appreciated. CUAA has brought many important role models into my life that have certainly impacted the way I view the world and the way I live my life. The family-like atmosphere and many opportunities to serve at Concordia allow us to do just that.
---
I plan to graduate in 2021 with a degree in Family Life Education, focusing on youth ministry and pre-seminary studies. I enjoy spending my free time in service and volunteering. Currently, I serve as the president of Concordia Youth Ministries, which coordinates the Concordia Youth Gathering each fall and spring for junior and senior high school students. I have been on a mission trip to New Orleans through CUAA, help lead the evening prayer service each Wednesday night on campus, and have been involved in the annual Boar's Head Festival for three years.
Service is important to me because God calls us to build community and love our neighbors. We honor God when we honor others through our actions. It is profound how much of an impact using your time to help others often makes.
The continued support of donors has made it possible for this university to grow and for new opportunities to be given to the students. Without gifts from our donors, we would not be able to make such an impact in the lives of others through CUAA opportunities. For that I am grateful.
[To read about Concordia's mission trips during the 2019 spring break, click here: https://blog.cuaa.edu/spring-break-mission-trips-concordia-students-build-homes-and-serve-communities/?_ga=2.18858297.1266714912.1583762548-155956051.1572017923]
—
If this story has inspired you, why not explore how you can help further Concordia's mission through giving.