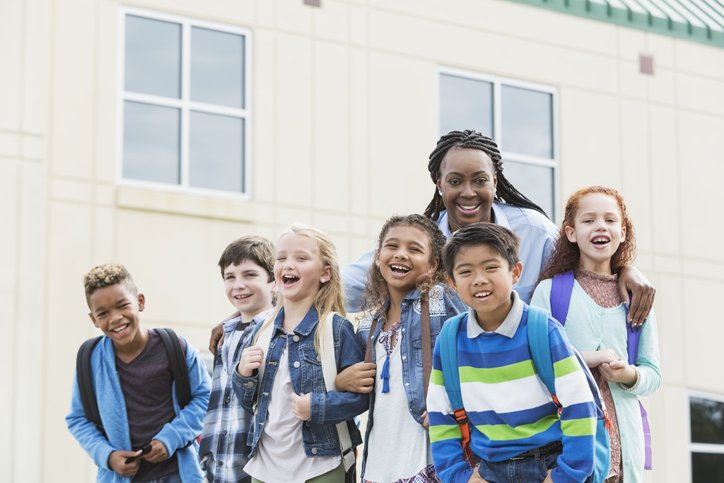 Have you ever thought about becoming a school administrator?
---
Getting your School Administrator Certificate
Earning your School Administrator Certificate will allow you to build your leadership skills and develop practical administrative insights. When you complete this program, the University can recommended you to the State of Michigan for your K-12 Building Administrator Certificate.
How do you know if educational leadership is right for you?
There are so many different ways to be a leader. However, there are some common traits among strong school administrators that can make the job more enjoyable. These traits are self-awareness and reflectiveness. Are you surprised to see this?  With a growth mindset, you can always develop and improve these two traits. There are other traits that make administrators especially effective. If you're feeling uneasy about stepping away from the classroom, consider this: the best administrators are still student-focused. At the end of the day, it's still all about the students in educational leadership.
While moving from teacher to administrator will take some work, it's not all on your shoulders. Effective administrators leverage their teachers' strengths to best serve students. If influencing students and teachers on a larger scale  piques your interest, you should consider making the move to educational leadership.
School administrators lead inside and outside of the school building
Being an administrator allows you to lead inside of your school, as well as in the community. Administrators support every classroom in some way, as well as the whole teaching staff. Strong administrators can cast and carry out the school's shared vision in a way that fosters academic growth and a sense of belonging.
Administrators can be influential in the community, too. Educational leadership training helps educators develop perspective and increase their understanding from viewpoints outside of the classroom. When you're an administrator, you get to work with diverse groups of stakeholders. Interacting with different people makes the work engaging and joy-filled. The school's vision can impact the community when parents and local leaders collaborate with school leadership.
How do I become a school administrator?
SACP is designed for current and aspiring administrators who already have their Master's degree in education and desire to build a theoretical understanding of effective leadership and develop practical skills in school administration.
If you don't have your master's degree yet, you can earn your Master's in Educational Leadership.
To learn more about School Administrator Certificate requirements, you can book a call with one of our Inquiry Support Specialists. They're equipped to answer your questions and connect you to the information you need.
— Vanessa Lane is the Content Marketing Lead at Concordia University and can be reached at vanessa.lane@cuaa.edu. When she's not at work, she can be found playing with her kids or watching NBA basketball with her husband.
If this story has inspired you, why not explore how you can help further Concordia's mission through giving.