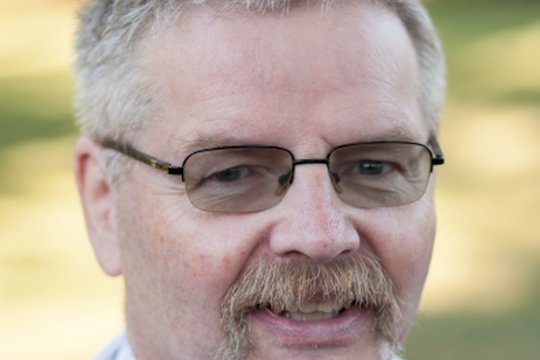 The School of Education at Concordia University Ann Arbor (CUAA) presents the next topic for the School of Education Excellence Development Speakers (SEEDS) series, "Seven Keys to a Long Teaching Career" presented by Dr. Bruce Braun on Tuesday, February 7 on the campus of Concordia University.
---
The SEEDS series highlights a variety of important topics presented by experts in the field of education. These events are geared toward students in the CUAA School of Education, as well as any others who work or have interest in education or related fields. All sessions are free and open to the public.
Dr. Bruce Braun, Superintendent of Lutheran Schools for the Michigan District of the Lutheran Church Missouri—Synod, will share key points on being an effective teacher, including developing a philosophy of education, learning from problems, and loving your students.
The event will begin at 6:30 p.m. and end at 8:00 p.m. on Tuesday, February 7, in room Science 102 of the Science Building. For more information, contact Kyle Chuhran, Elementary Education Coordinator, at Kyle.Chuhran@cuaa.edu or (734) 995-7397. For a campus map and directions click here.
---
Bruce was born in Milwaukee and attended Lutheran Schools through twelfth grade.  He graduated from Concordia Teachers College in River Forest, Illinois in 1977 and began teaching at Lutheran North High School in 1977.  In his first year he taught Old Testament and Church History and in subsequent years added Geography, Health, New Testament and Physical Education.  While at Lutheran North he had added opportunities to grow through coaching, counseling and bus driving.
In 1990 he started a new calling as Assistant Principal at Lutheran High School Westland.   Here he continued to teach and coach while becoming active in his children's school.  In 1993 he became the Principal at Guardian Lutheran School in Dearborn.  He stayed here until Jan. 1st of 1999 when he accepted a Call to be Assistant Superintendent for the Michigan District.  He served here for seven years and seven years ago became the Superintendent of Schools.
Bruce met his wife Jayne while at River Forest.  They have been married for thirty–nine years and are blessed with three adult children Dan, Brett and Cara and two grandchildren Benjamin and Ellie.  Bruce enjoys reading, sports, slow running and walking in his leisure time.
—
If this story has inspired you, why not explore how you can help further Concordia's mission through giving.