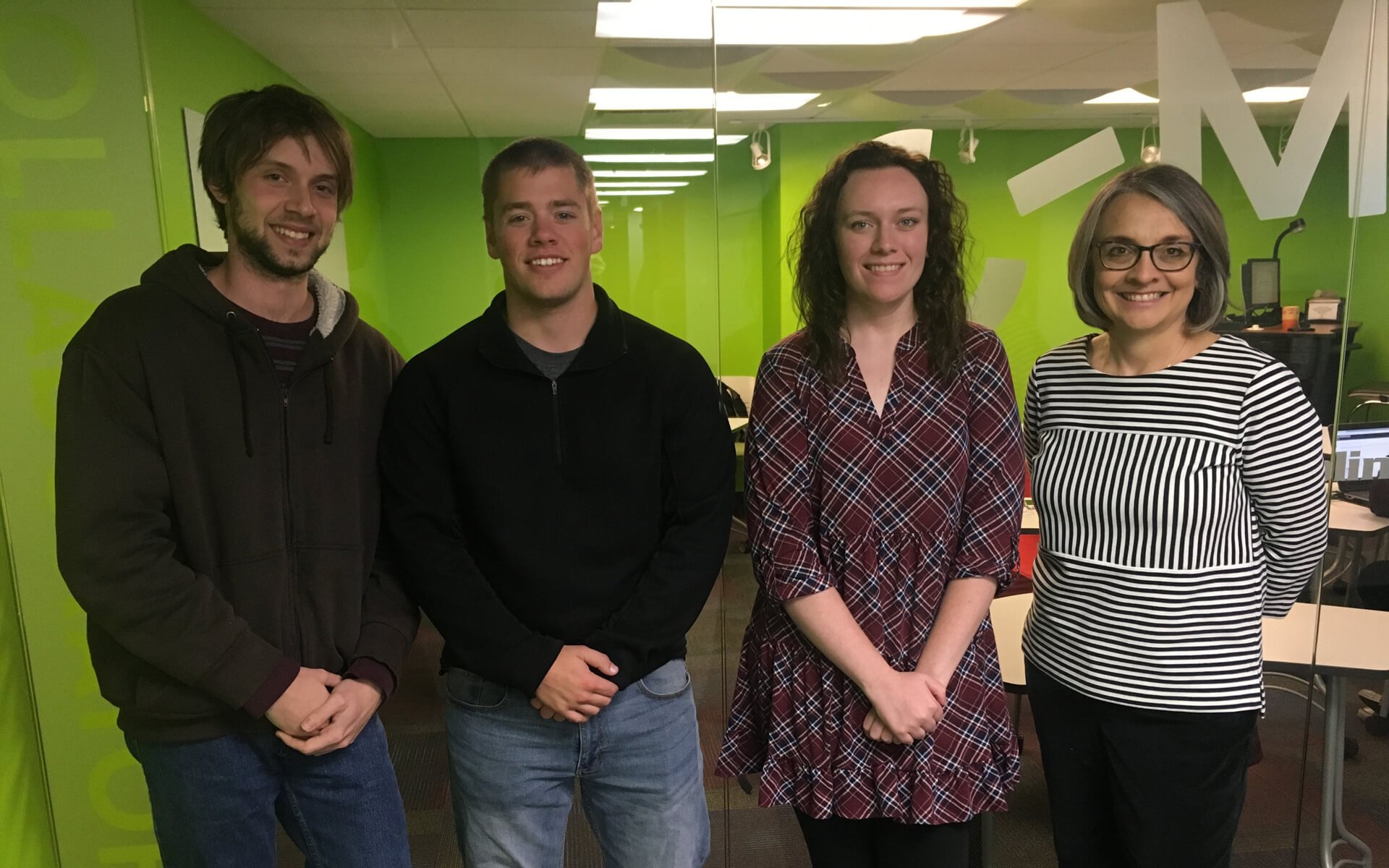 Amplifying the voice of educators through personal connection, collaboration, and a shared mission to improve the teaching and learning of English and language arts at all levels is the mission of the National Council of Teachers of English.
---
It is a mission that three Concordia University Ann Arbor students and future English educators were immersed in at NCTE's annual convention this past weekend, November 16-19, in St. Louis, Missouri.
"This convention is a time when some of the brightest minds in literacy teaching and learning come together to share best practices," said Kristin Rathje, adjunct professor in CUAA's English department. "Most of the thousands in attendance are already teachers or authors, so our students get to learn and network with the best of the best."
Rathje, who has been an English teacher, tutor, and professor for 16 years, was the initiator behind this experiential learning opportunity for Concordia's students. She organized the trip as part of their EDU 432 class.
Concordia's attendance at this convention represents the emphasis that many CUAA professors have placed on experiential learning opportunities, presenting students with opportunities to personally engage with industry professionals in their future careers and vocations.
The 2017 NCTE Convention consisted of sessions and workshops featuring hundreds of authors with a wide range of perspectives, and keynotes from award-winning authors Jimmy Santiago Baca, Gareth Hinds, Leland Melvin, and Jacqueline Woodson.
Concordia students left NCTE 2017 with new strategies for reach their future students, allies in the work of excellent teaching, connections with experts and authors they admire, and many books that will give a significant head start in building their future classroom libraries. They also made connections with sectional leaders from Ann Arbor and the local area and were able to attend their sessions.
In addition to the convention, the Concordia students interacted with several Lutheran English educators and a Lutheran high school principal.
"Throughout my years as an English educator, I've found NCTE to be one of the best resources. I always leave the conference incredibly inspired by the conversations I've participated in," said Rathje. "It seemed only right to include these future English educators in this experience. Professional development plus networking is an appropriate step toward future professionalism."
Concordia University Ann Arbor's school of education offers a wide range of graduate degrees and certificates for educators and bachelor's degrees for future educators in early childhood education, elementary education, family life, k-12 education, and secondary education. Learn more at www.cuaa.edu/education.
— Rachel Thoms served on Concordia University's Strategic Communications team from 2015-2022. Any inquiries about this story can be sent to news@cuaa.edu.
If this story has inspired you, why not explore how you can help further Concordia's mission through giving.