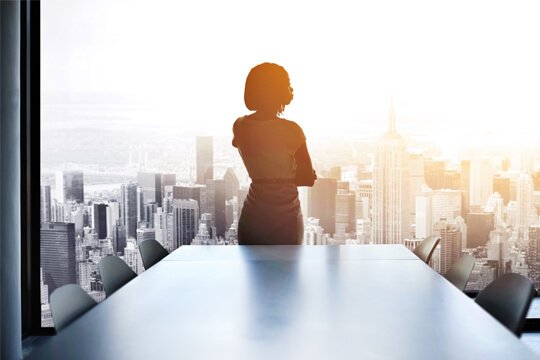 Launching in 2018, Concordia University Ann Arbor will begin offering a new advanced-standing degree program that will empower working professionals to maximize their God-given potential in executive, business and other organizational leadership roles.
---
The professional Master of Business Administration (pMBA) program is specifically suited for those who possess a doctoral or other terminal degree in their field, or a master's degree, plus five years of executive-level experience.
Delivered in a cohort format that blends online instruction with on-ground evening classes, the program also boasts a Strategic Innovator certification, includes a national or international travel experience, and can be completed in 14 months
Those who enroll in the pMBA program will draw upon and share their professional experiences while refining existing skills, as they develop as strong and well-educated leaders who are capable of making a significant impact in the world.
"The pMBA is attractive for professionals throughout southeast Michigan who are credentialed in a variety of scientific, medical, pharma, legal and other executive areas," said MBA Program Director Dr. Carrie Buri. "This program is perfectly aligned for professionals looking to complement their education and experience with foundational business competencies and continue to pursue professional development and lifelong learning."
Students in the program will have opportunity to work closely with faculty and their cohort peers, analyzing and evaluating business scenarios from various angles for the purpose of developing a strong ethical lens through which they'll make decisions, evaluate problems and propose innovative and creative solutions.
The pMBA program is comprised of 39 credits, nine of which are accepted as advanced standing, allowing professionals the ability to finish the remaining 30 credits in as little at 14 months.
The program also includes a core curriculum with advanced instruction in many areas of business, a strategic innovation project, and a professional seminar series complete with an all-inclusive trip to Silicon Valley, where students will tour and talk with professionals at globally renowned companies such as Google, Glass, Tesla, Facebook, Uber and GSV Labs.
"Concordia's pMBA program is truly unique as it provides an incredible opportunity for innovative and entrepreneurial professionals to gain tremendous business acumen, develop as ethical leaders and problem-solvers in today's challenging world, and to learn from accomplished professionals in a variety of industries," said Buri.
For a complete list of classes, application process information, and additional details about Concordia University Ann Arbor's pMBA program, visit www.cuaa.edu/pmba.
— Rachel Thoms served on Concordia University's Strategic Communications team from 2015-2022. Any inquiries about this story can be sent to news@cuaa.edu.
If this story has inspired you, why not explore how you can help further Concordia's mission through giving.