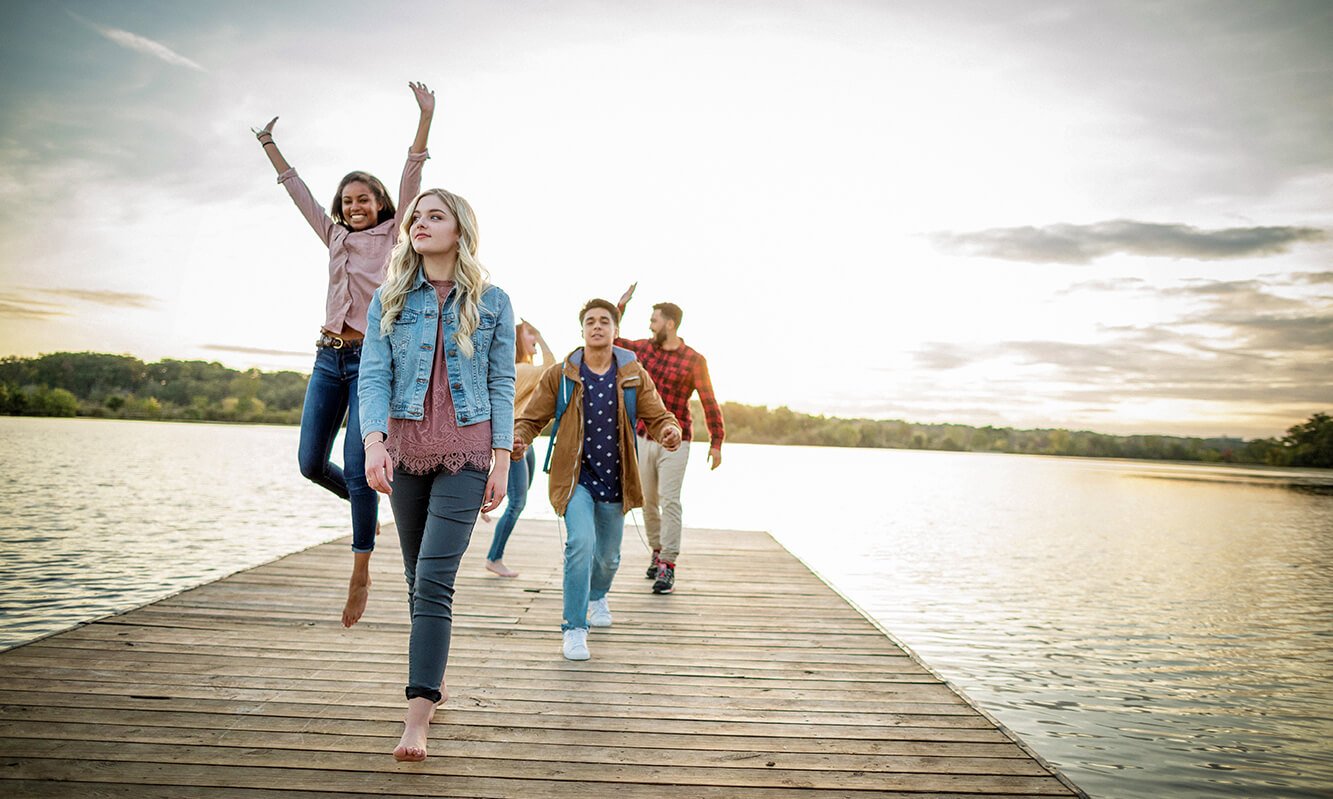 With its 1,280-student enrollment count, Concordia University Ann Arbor admittedly comes nowhere close to the size of our neighboring state schools—but I, for one, am completely OK with that.
---
That's because a small campus offers a lot of benefits that a mega-college experience could never rival. A tight-knit college community may not be everyone's first choice, but it's certainly been the right choice for me.
Here are just a few reasons why:
Small class sizes
With an 11:1 student-to-faculty ratio, class sizes at Concordia are small enough that a student can feel comfortable participating on a regular basis. I've had classes with anywhere from six to 20 students in them, with the occasional large lecture of 40-50 students. With that being said, it is easy to get to know the people in your classes and be able to speak up and voice your own opinions. Lectures consist of interactive learning activities and in-class conversation concerning the various topics covered. Personally, I am not one to raise my hand in a room full of 200 other students; however, at Concordia, in a class of 20, I feel my voice is heard and that my opinions really do make an impact.
More than just a number
Here at Concordia, I get the feeling that I really count. Professors and students are able to develop personal relationships, which is something that cannot always be done at a bigger university. This is one of my favorite things about Concordia—especially given the fact that I am an art student, a small program in itself, so my class sizes are rarely larger than 10-12 people. Because of this, I am able to receive personalized attention from my professors and they are able to learn about me and the best ways that I learn as well. In the words of one of my favorite professors: "The learning goes both ways. It is a true luxury."

A close community (figuratively speaking)
You are never far from a familiar face at a small university. At Concordia, there is no possible way to walk from one side of campus to the other without seeing someone you know. It is almost impossible to become lost in a sea of strangers, which is a fairly common occurrence at a bigger school. Whether it be a professor, a student, or a staff member, at Concordia, we are a tightly knit community and we know each other by name.

A close community (literally speaking)
Sure, we have to deal with our fair share of inclement weather, just like every other Midwest school in the U.S., but at Concordia, you don't have to spend too much time outdoors when you don't want to. Most of the campus' essentials (e.g. classrooms, the cafeteria, student union, library, chapel) are situated in such close and convenient proximity to one another that it literally only takes five minutes to get anywhere! I have to say, this has come in pretty handy for those 8 a.m. classes after a late-night study session.

Individualized majors
At a small school, advisors tend to work more closely with you simply because the sheer number of their workload is less. If you are not satisfied with a traditional major that the school offers, you are able to create an individualized one. This benefit has impacted me personally. When I first came to Concordia I was in the Family Life program, however after starting my job as a student marketing assistant and a growing passion for photography, I realized I wanted to go into a business-related field. I worked with advisors in both the Haab School of Business and in the School of Arts and Sciences, and I ended up declaring an art major with a marketing minor. I stuck with this major for about a year then I came to realize even this strange mash-up wasn't what I really wanted. That is when my advisor swooped in and helped me design my own major that is going to become a program that is offered for other students in the future. This program is called multi-media design. 
A hidden gem
With its proximity to two big schools (Eastern Michigan University 4 miles to the east and University of Michigan 3 miles to the west), you get the best of both worlds at Concordia. Want a quiet night in to unwind and recharge after a grueling week? CUAA's scenic campus offers all kinds of peaceful "corners" away from the bustle of activity. But if you're feeling like you want to join the throngs or find a local shop that can only be sustained by the crowds of patrons that come with a big college town, you're just a short drive away from one of the best college towns in America.
Although my list could probably go on, these are just a few reasons why I love life at my small school. I hope that future students, along with current students, are able to see the true value of small school living and appreciate all the CUAA has to offer.
— This story is written by Allie Milot, social media manager for Concordia University Wisconsin and Ann Arbor. She may be reached at alexandria.milot@cuaa.edu or 734-995-7403.
If this story has inspired you, why not explore how you can help further Concordia's mission through giving.