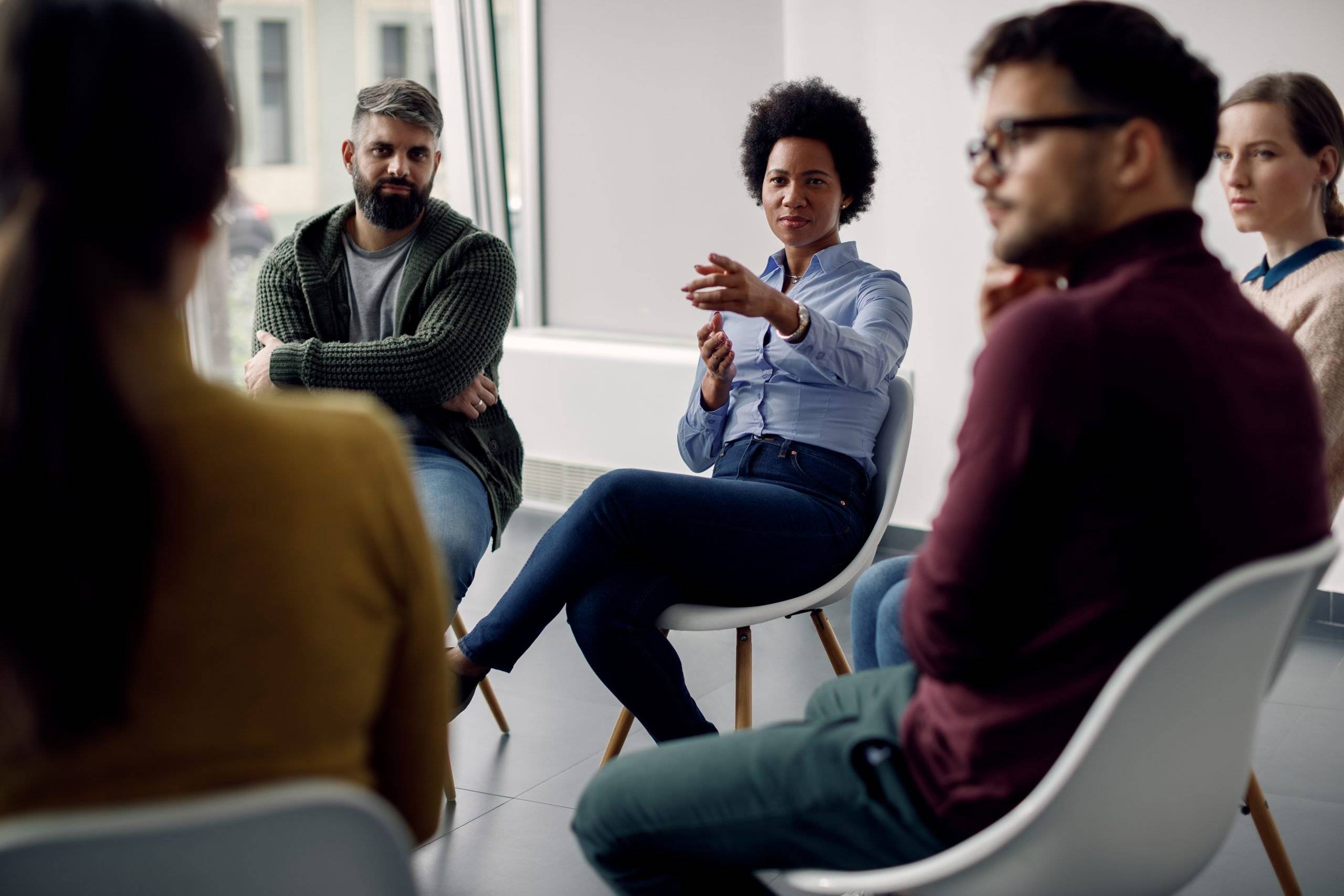 Do you have an interest in the field of social work? Check out the three areas of social work jobs to consider.
---
Social Work Jobs: Three Areas to Consider
Most of us, if prompted with the right question would say that we care about human struggle. To some degree, the suffering of others tugs at our hearts. Sometimes the tug is even strong enough that we follow through on the conviction to do something about it. But then there are people who feel so strongly to create a direct impact that they dedicate their entire careers to the work. To them, the diversity of social work jobs opens its arms.
"Social work is extremely broad in scope, in terms of practice and employment opportunities," said Dr. Elizabeth Talbot, chair and professor of social work. "They work with individuals, families, groups, communities, and organizations. . . I think people don't realize how broad the profession is, or how many options there are with a degree in social work."
All of those employment opportunities fall into one of three categories of social work, according to Social Work Guide. Ranging from micro to macro with mezzo options in between, these jobs can include roles of big-picture planning and policy change in politics all the way to one-on-one work as an advocate for a child or a family.
If you're someone who is passionate about dedicating your career to this kind of work, here are the three areas of social work where you can make a difference.
MICRO
Micro social work focuses on helping a family or an individual—these are jobs that often come to mind when people think about social work. They're the common child and family social worker jobs that focus on getting people the resources they need right now to help change their individual circumstances. Some job options include:
Clinical social worker

Psychiatric social worker

Child and family social worker

Social and human service assistant

Health care social worker (including roles like a geriatric social worker and a hospice social worker)

Mental health and substance abuse social worker
MACRO
Macro social work is work done to create an impact on a large scale in areas like community systems or institutions. Due to the nature of this type of social work, most efforts are done through a government or non-profit agency. Some job options include:
Public policy social worker

Administrative social worker

Health care administrator

Research social worker

Environmental health worker and administrator

Public health administrator
MEZZO
Mezzo social work is the catch-all bucket that covers any of the areas that fall between micro and macro work. It typically includes work that focuses on support groups, task forces, and neighborhoods. Some job options include:
School social worker

Community social worker

Community health worker and administrator

Social and community service manager

Health educator

Group social worker
Social Work Guide notes that not everyone within the field of social work agrees on how these three areas of micro, macro, and mezzo should be split up. However, it's still important to understand the function of each one as the success of social work in each category feeds into the success of the other categories. When each one is given proper tools and resources to impact individuals and large groups, then sustainable, long-term change begins to happen.
Pursing a social work degree at Concordia
The promise of that long-term change is what motivates us forward here at Concordia. We're excited to help shape the next generation of social workers who will go out and change the circumstances of those who need it most.
"One of the nice things about a Christian University is that we can talk about our faith. We integrate the impact of Christianity on social work across the curriculum," Dr. Talbot said. "Here, faculty talk about how our faith in God impacts our work with people. Likewise, we talk about how our faith in God changes our practice behaviors and changes our perspective of people and their situations. We have the freedom to talk about God and our faith in the classroom, a privilege that does not exist in public schools."
Theoretically, we emphasize the strengths perspective in practice. We are hopeful that the added benefit of a Christian perspective will help our students make an even stronger impact on the people and organizations they serve.
If you are wanting to advance your career in social work, check out our Bachelor of Social Work and Master of Social Work degrees.
This blog was originally published on 12/06/2018. It has been updated to reflect current information.
—
If this story has inspired you, why not explore how you can help further Concordia's mission through giving.