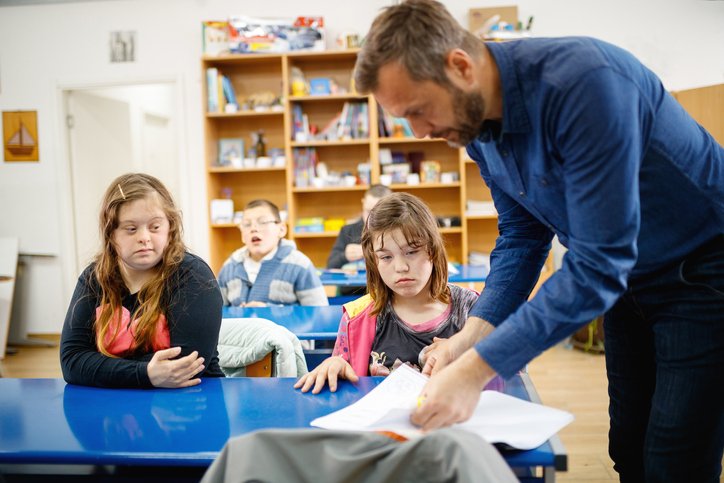 Teachers and future teachers, if you feel inspired to pursue a career in special education, you could be eligible for a special reimbursement grant.
---
Get your tuition covered with MDE's special education grant reimbursement
This grant comes from the Michigan Department of Education's Office of Special Education. The Special Education Teacher Tuition Reimbursement Grant funds are intended to incentivize certified Michigan teachers to earn an additional endorsement in special education for employment in a program where they are currently not qualified.
Why is the Michigan Department of Education (MDE) offering this opportunity?
The MDE's Office of Special Education stated that there is an "intense need to provide appropriately certified and endorsed teachers for students with disabilities."
Who is eligible to receive this special education grant?
If your district has a 60% or higher Free and Reduced-Meals population based on Fall 2019 data, you may apply.
How does the tuition reimbursement work?
The Special Education Teacher Tuition Reimbursement Grant can be used to cover tuition costs up to $800.00 per credit hour for a maximum of six credits per year, per teacher for up to three years. Tuition reimbursement does not apply to repeat courses.
Special education opportunities at Concordia
Concordia University Ann Arbor offers a Master of Science in Special Education. Our fully-accredited program offers a robust curriculum that will prepare you to lead in your classroom as you grow your skills. You can earn your Special Education Endorsement by taking eight 8-week courses online. If you're interested in earning a master's degree, you can take two additional research courses.
Imagine yourself as a special education teacher
If you are looking for more information about Michigan's special education grant reimbursement, check out this link. If you're want to know more about earning your Special Education Endorsement or Master's in Special Education, feel free to reach out to one of our Inquiry Support Specialists. They're equipped to answer your questions and get you connected to the information you need.
There is no better time than now to serve your community through special education.
— Vanessa Lane is the Content Marketing Lead at Concordia University and can be reached at vanessa.lane@cuaa.edu. When she's not at work, she can be found playing with her kids or watching NBA basketball with her husband.
If this story has inspired you, why not explore how you can help further Concordia's mission through giving.