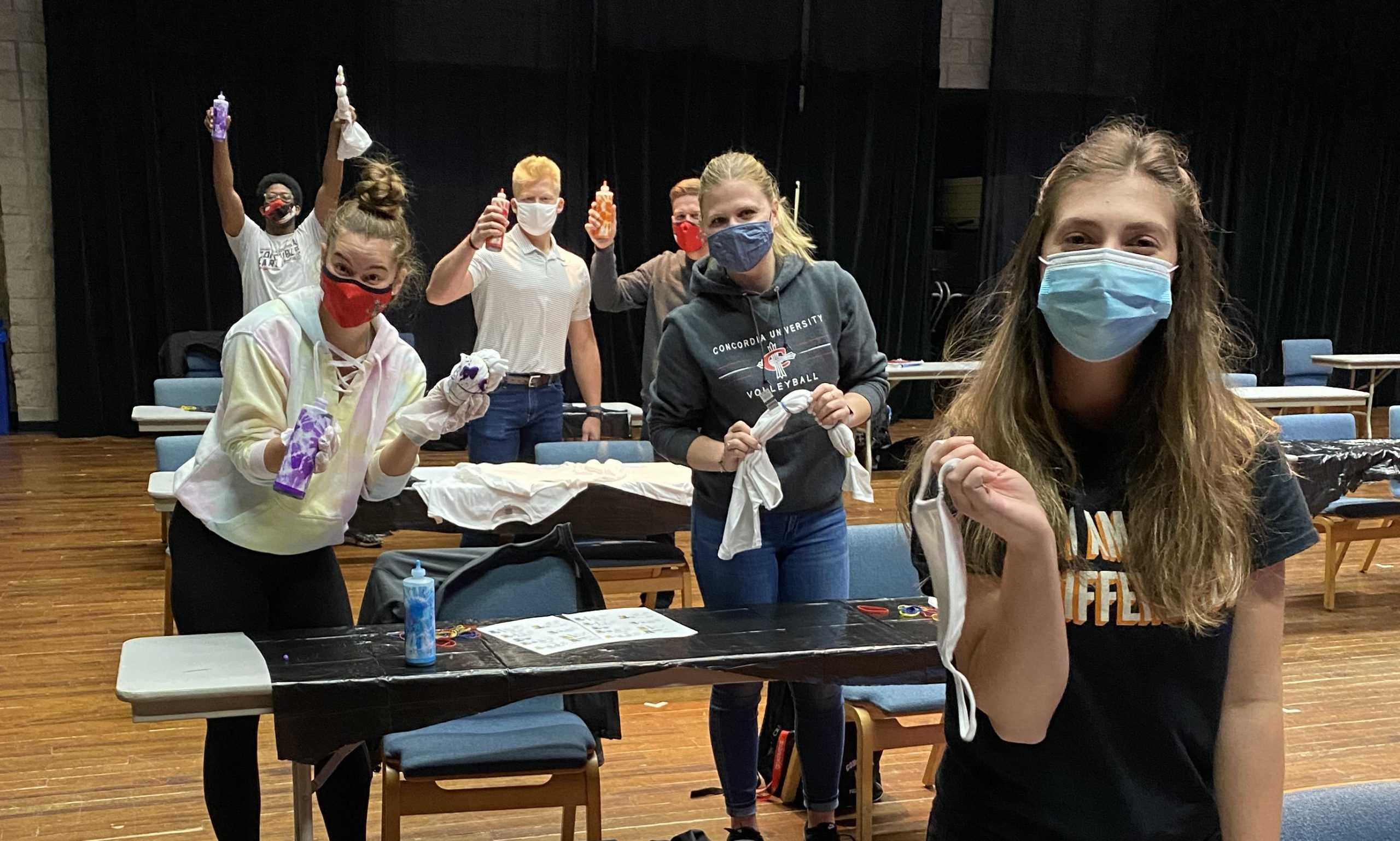 Special celebrations are happening this week at Concordia University Ann Arbor.
---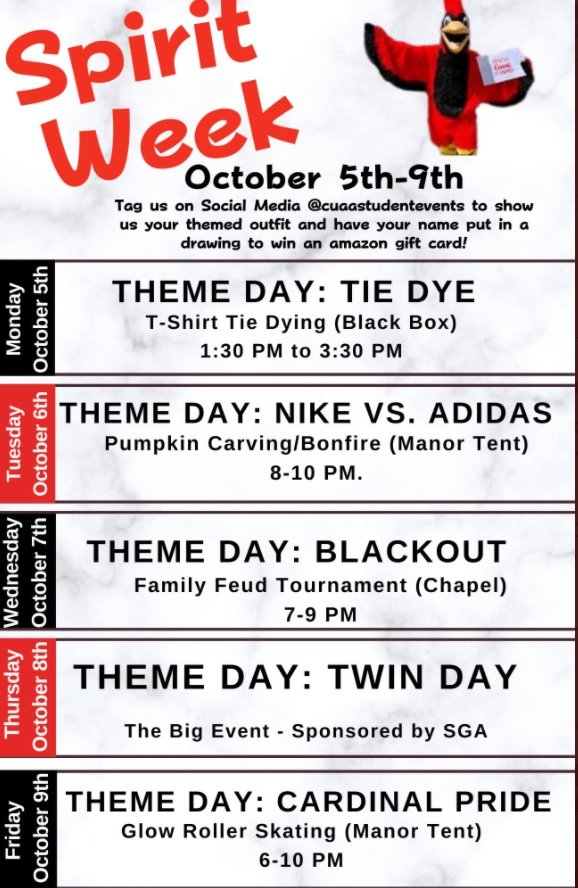 CUAA Student Events presents Spirit Week 2020! A week dedicated to celebrating Cardinal pride and the Concordia spirit, the week is filled with theme-days and events to safely bring students together.
Spirit Week is a pivot to what would have been a traditional Homecoming week celebration. The alumni and athletics department are working together to secure a new Homecoming date for spring 2021, once Concordia is able to begin welcoming visitors back to campus.
"The campus does a wonderful job of hosting events that you've always wanted to participate in but maybe wouldn't have had the chance to do on your own, like tie-dying or carving pumpkins," said junior Hannah Sickmiller ('22). "Spirit Week is a budget friendly way to hang out with friends while taking pride in our school."
MONDAY, OCTOBER 5
Theme: Tie Dye, T-shirt Tie-Dying, Black Box, 1:30 p.m.-3:30 p.m.
TUESDAY, OCTOBER 6
Theme: Nike vs. Adidas, Pumpkin Carving & Bonfire, Manor Tent, 8-10 p.m.
WEDNESDAY, OCTOBER 7
Theme: Black Out, Family Feud Tournament, Chapel, 7-9 p.m.
THURSDAY, OCTOBER 8
Theme: Twin Day, Caramel Apple Bar & Paint Night (sponsored by SGA), Manor Tent, 5-7 p.m.
FRIDAY, OCTOBER 9
Theme: Cardinal Pride, Glow Roller Skating, Manor Tent, 6-10 p.m.
On each theme day, students can tag @cuaastudentevents to show their themed outfit and enter a drawing to win an amazon gift card. Follow Student Events on Twitter and Instagram for more updates on campus life and events!
— Rachel Thoms served on Concordia University's Strategic Communications team from 2015-2022. Any inquiries about this story can be sent to news@cuaa.edu.
If this story has inspired you, why not explore how you can help further Concordia's mission through giving.