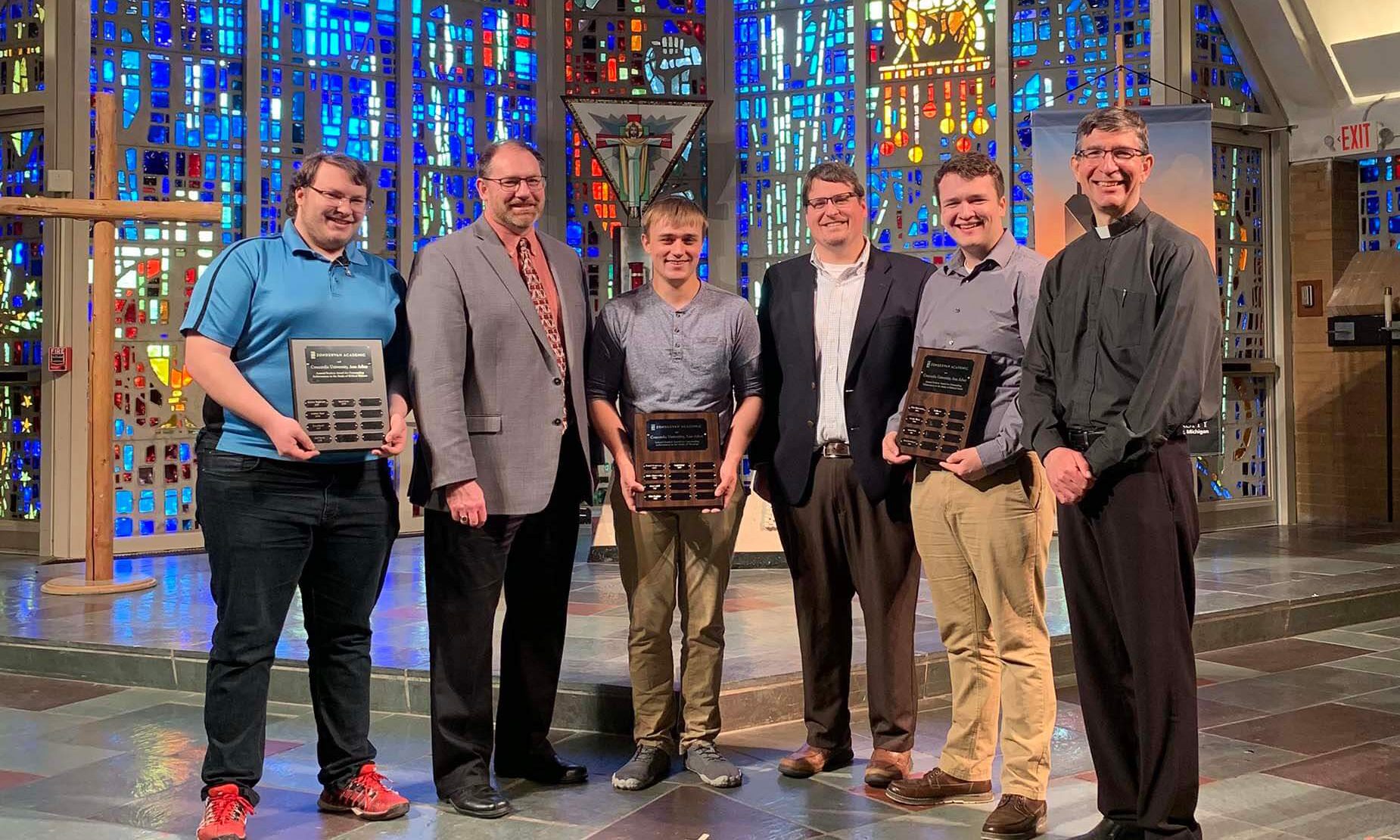 On Wednesday, May 8, three Concordia University Ann Arbor student were honored with the Zondervan awards for excellence in Hebrew, Greek, and Study of Theology.
---
Recipients are selected by the theology faculty each spring to receive the Zondervan awards. Meet the 2018-19 recipients!
Learn more about CUAA's theology department here.
Joel Werner ('19)
Zondervan award recipient for Greek
"Joel is a graduating senior whose achievements in mastering Greek rivals any other student we've seen here at CUAA."
Pictured with Rev. Charles Schultz
Sean McNeil ('19)
Zondervan award recipient for Theology
"Sean is a junior, graduating in December, who studies theology not only for class but as a passion. He maintains a study carrel in the basement of the library with a small personal library of classic Lutheran theological texts he's engaging at any moment."
Pictured with Rev. Ted Hopkins, Ph.D.
Ryan Curtis ('20)
Zondervan award recipient for Hebrew
"Ryan switched programs last summer and began Hebrew in the fall. He has demonstrated himself to be quite adept and dedicated to learning these words of God's Word."
Pictured with Rev. Phil Penhallegon, Ph.D.
— Esther Schulze is pursuing her bachelor's degree in Marketing and Art. She will graduate in 2020.
If this story has inspired you, why not explore how you can help further Concordia's mission through giving.