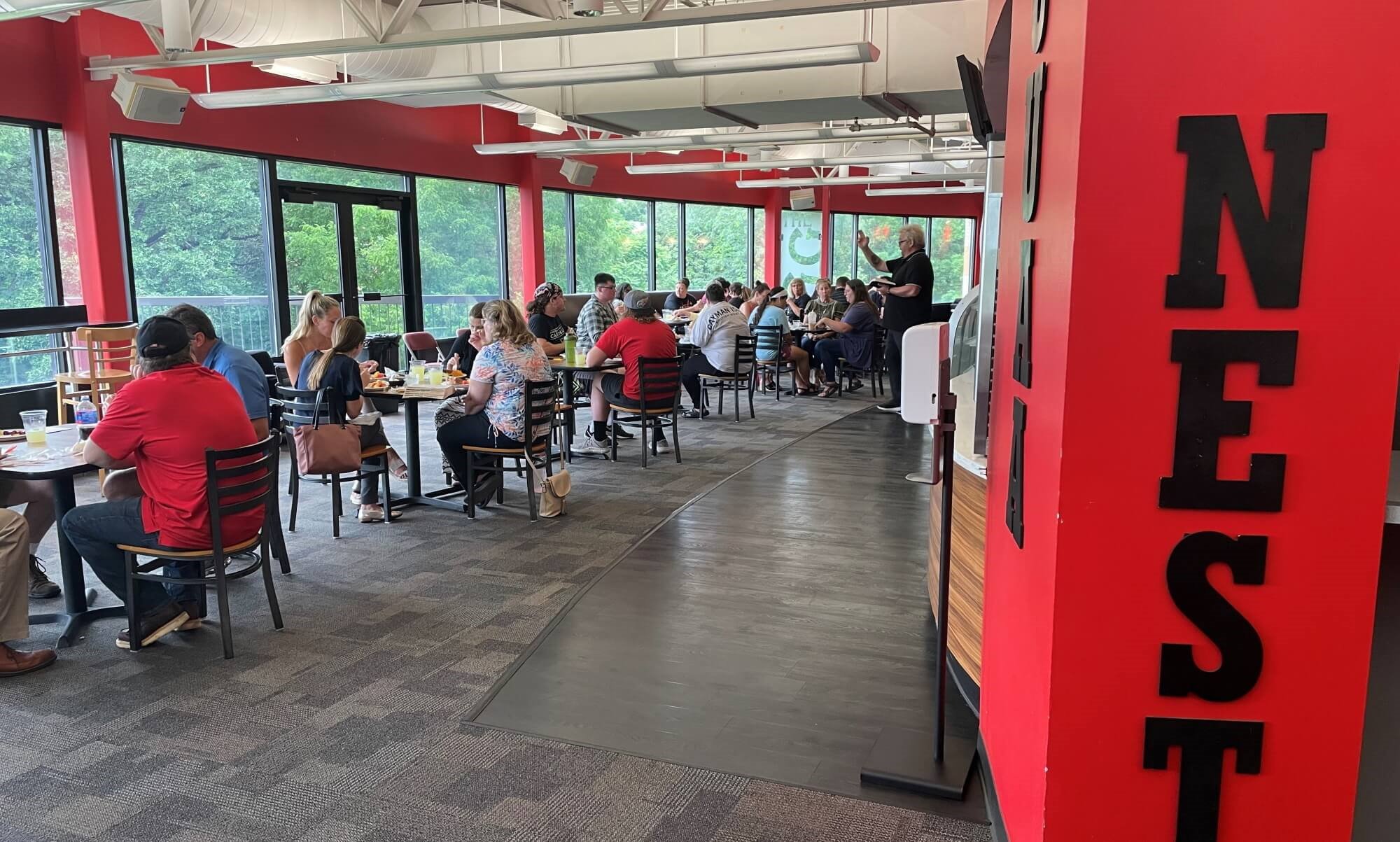 The All-Campus Summer Bible Study is a tradition of the Concordia University Ann Arbor campus, eagerly resumed this summer after a hiatus in 2020. 
---
On Wednesdays in June and July, faculty, staff, and students around campus join together for  lunch and time spent together in the Holy Scriptures.
The weekly summer Bible study tradition began in 2016, providing a unique opportunity for employees of the campus to join together, share a meal, and be led in a study by a campus leader, Campus Pastor, or a Theology department.
Related: All-Surpassing Savior declared as CUAA's 2021-22 academic theme
This year, in 2021, the summer study theme is "Colossians: Jesus> Everything." Previous years' themes include "Summer of Love: A study of 1 John," (2019), "The Power of Parables," (2018), "Selected Psalms" (2017), and "The Miracles of Jesus" (2016).
---
Learn more about campus ministry at Concordia University Ann Arbor.
—
If this story has inspired you, why not explore how you can help further Concordia's mission through giving.