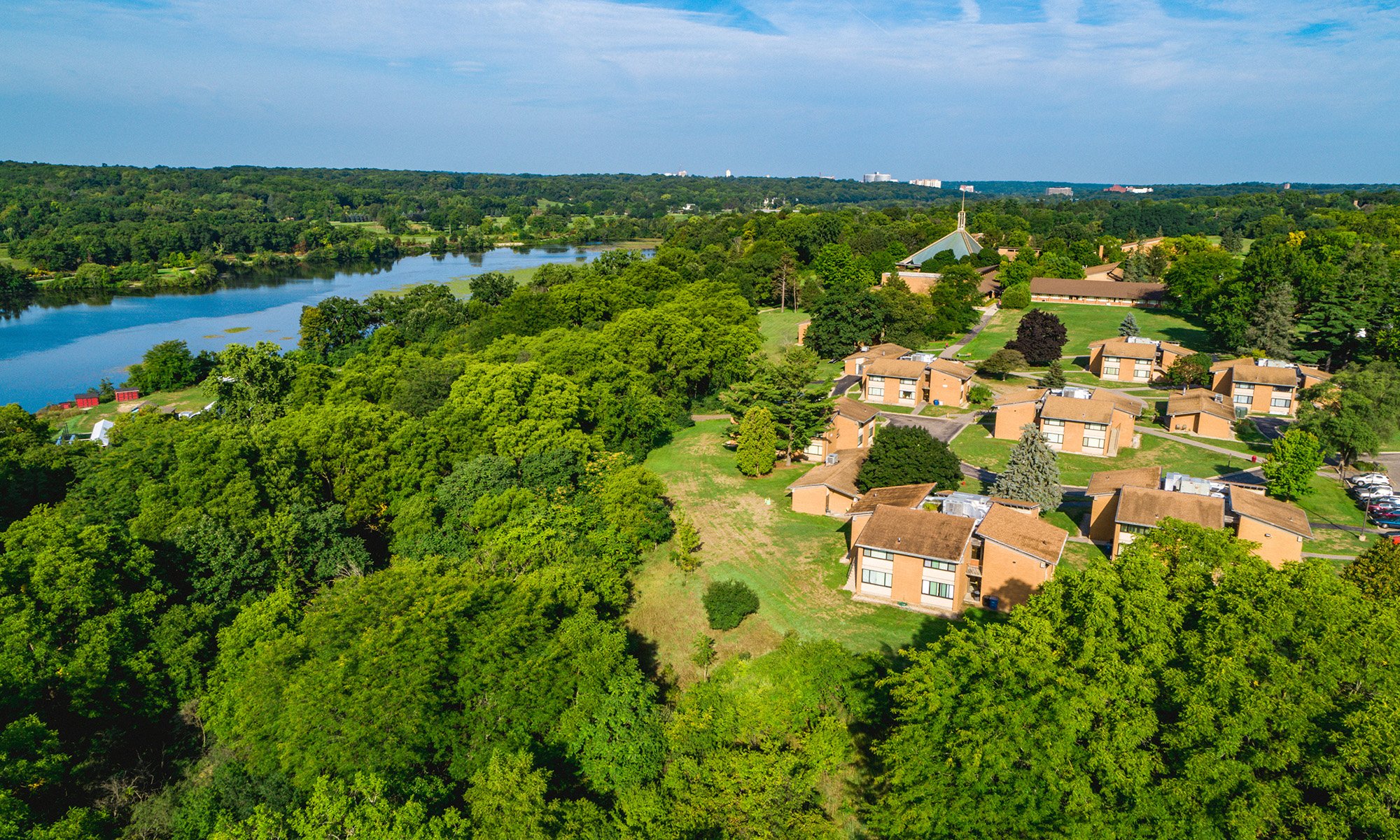 We asked current students and alumni: What is one event or activity you would recommend to anyone spending their summer in Ann Arbor? Here are the top summertime recommendations.
---
It is no secret that Concordia University Ann Arbor is routinely ranked among the top college towns in America. The city's vibrant cultural scene, abundant restaurants, and many parks and outdoor amenities make it an attractive city for many. While many CUAA students have returned home for the summer, Ann Arbor continues to shine all summer long. For those who are in the area, it's worth it to take a look at the "Tree City's" summertime schedule.
To compile a list of some of the best events and activities Ann Arbor has to offer, we asked students for their recommendations.

Taste of Ann Arbor
Recommended by Devin Wolever ('20), @dwolever15
Taste of Ann Arbor 2022 is on Sunday, June 5, from 11 a.m. to 5 p.m. It is a celebration of the great restaurants in Downtown Ann Arbor and over 20 restaurants are participating this year. Each restaurant sets up shop on the two blocks of Main Street Between William St. and Washington St. No food or beverage item is over $6 (perfect for college students living on a budget!). Come explore the many different tastes of Ann Arbor all in one place!
Related: See the full list of participating restaurants and more event details here
---

Ann Arbor Art Fair
Recommended by Kate Kirchoff ('19), @k8kichoff
The Ann Arbor Art Fair is a Midwest tradition that draws artists and art lovers from all over the country. For three days, July 21-23, most of Ann Arbor's Downtown streets are closed down and filled with artists' tents and people hungry for original artwork. If you are in town in July, this event is a must to attend! Not only is the art amazing, but the experience itself is unique. You can ask artists questions and purchase art straight from their hands!
Related: Ann Arbor Art Fair Dates and Details
---

Ann Arbor Summer Streets
Recommended by Ashley Spiegelberg ('20), @ashspiegs
From June 2 to August 28, every weekend, the city of Ann Arbor celebrates the summer on Main Street. On Thursday nights, there is live music from local musicians, on Friday and Saturday mornings, local businesses and non-profits host free events, and on Sundays, there is live music and many delicious brunch options available to try! Summer Streets is definitely an event worth attending more than once throughout the summer. Invite your family and friends to visit Downtown Ann Arbor any weekend and discover something new together!
Related: Ann Arbor Summer Streets Details
---

Adventures on the Huron River
Recommended by Hali Madden ('22), @hali.paige, and Molly Breitenbach ('24), @mollyann.7
Summer in Ann Arbor can be extremely beautiful, but it can also be pretty hot. Cool off on the Huron River in a tube or paddle down the river in a canoe or kayak. If you happen to have your own tube or boat, all you have to do is put it on the water and head down the river – it's free! However, if you're here for the summer and you need a tube, you can rent one from either Argo Park or Gallup Park. Both of these parks are only a couple miles from CUAA's campus, making utilizing the Huron River an easy and inexpensive summertime activity!
Related: Rent a tube, kayak, paddle board or canoe here
---

Ann Arbor Summer Festival: Top of the Park
Recommended by Allie Milot ('21), @alliemaecreativeco
Top of the Park is an almost four-week festival in the heart of Downtown Ann Arbor. This festival boasts food trucks, live music every night, classes and interactive games, outdoor movie nights and so much more. From June 10 to July 3, this free community festival will take over Washington Street. The summer festival has been a long-standing Ann Arbor tradition for over 30 years and after a two-year pause, the city is definitely ready to welcome it back. Come check it out!
Related: Ann Arbor Summer Festival official website
---
If you find yourself in Ann Arbor this summer and don't know what to do, hopefully, these student recommendations are able to help! From a relaxing afternoon on the Huron River to an outdoor movie at Top of the Park, there's something for everyone.
— This story is written by Allie Milot, social media manager for Concordia University Wisconsin and Ann Arbor. She may be reached at alexandria.milot@cuaa.edu or 734-995-7403.
If this story has inspired you, why not explore how you can help further Concordia's mission through giving.