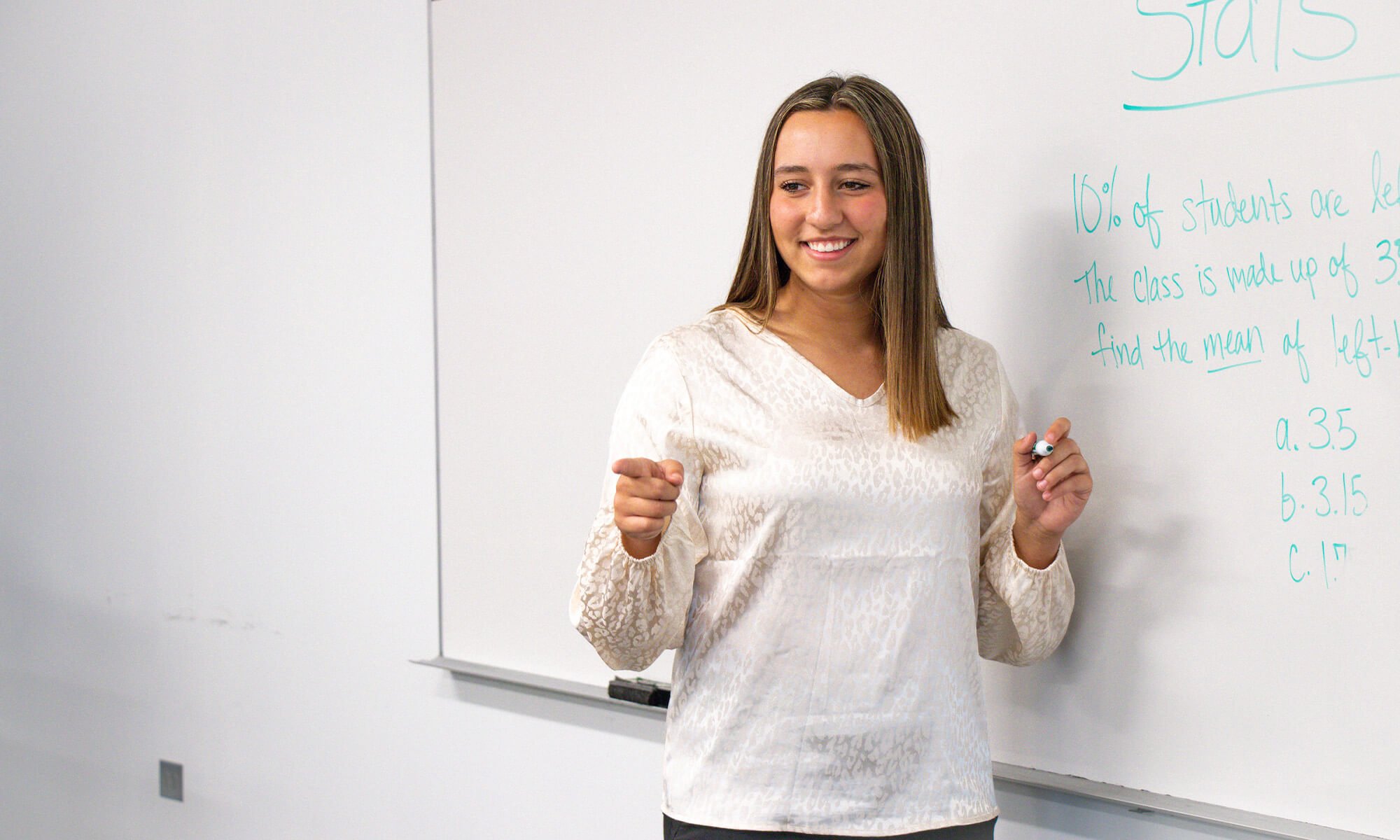 ---
Despite the ongoing teacher shortage, CUAA brings in the largest cohort of teacher certification graduate students to date for the spring semester.
---
Concordia University Ann Arbor's Masters in Curriculum and Instruction with Elementary and Secondary Education Teacher Certification started in 2021 and has seen exceptional growth since its inception. We sat down with program director, Dr. Sara Clemm von Hohenberg (loving referred to as "CvH") to hear her thoughts on the relevancy of this program in the current education climate and the incredible current intake of students.
22 new students joined the program for the January 2023 cohort – the largest incoming cohort since the program started. This cohort includes coworkers of current professors, coworkers of current students, Concordia undergraduates, alumni, and students- even from as far away as California! The program went from 10 students in year one to 68 students in year 2 to 92 students (and counting) in year three.
What encouraged you to start the MSCI with Elementary and Secondary Teacher Certification program at Concordia University?
CvH: I was inspired to start the Masters of Curriculum and Instruction with Elementary and Secondary Education Teaching Certification program because I see the great need for educators, especially in the state of Michigan. And I know, firsthand, how incredible this profession is and how impactful life can be as a teacher. I also saw what other programs were out there and knew that Concordia could fill a need to provide an effective, grace-filled program to meet the needs of people who were wanting to become educators.
What makes this program unique?
CvH: Concordia is one of the only programs in the state to offer both Elementary and Secondary teacher certification with a Masters degree. Concordia is also the only program in the state that does so from a Christ-centered perspective in the format that we do.
How long does it take for a student to complete the program?
CvH: Students can teach full-time while taking courses in the program effectively learning as they learn in their courses. The program can be completed in as little as one year plus student teaching, the program is offered entirely asynchronously online so it appeals to people at all stages of life and we currently have a 96% pass rate on our Michigan Test for Teacher Certification (MTTC) tests!
Did you expect such success in the program in just three years?
CvH: The trajectory of the program has been immeasurably more than even I could have expected. We have worked diligently to create a relevant curriculum that prepares our students to be effective in the classroom. Word has spread that our program does just that as is evidenced by the number of people who join our program as the result of someone already in our program.
Do you foresee this program continuing to grow?
CvH: I do believe this program will continue to grow, God willing, as there is still a great need for teachers, more and more people are realizing they want to have a career that they are passionate about where they can serve others and there are so many funding opportunities right now that becoming a teacher is financially easier than it has ever been!
---
Want in?
Interested in learning more about the Masters in Curriculum & Instruction with Teacher Certification? Check out the most recent informational webinar with Sara Clemm von Hohenberg, Stephanie Howay, Program Manager, and our Graduate Counselor, Shelly Venema!
---
— Sara Clemm von Hohenberg, PhD, serves as the Coordinator of the Masters of Science in Curriculum and Instruction with Teacher Certification Program. She teaches courses in the program and was named as Faculty of the Year for 2022.