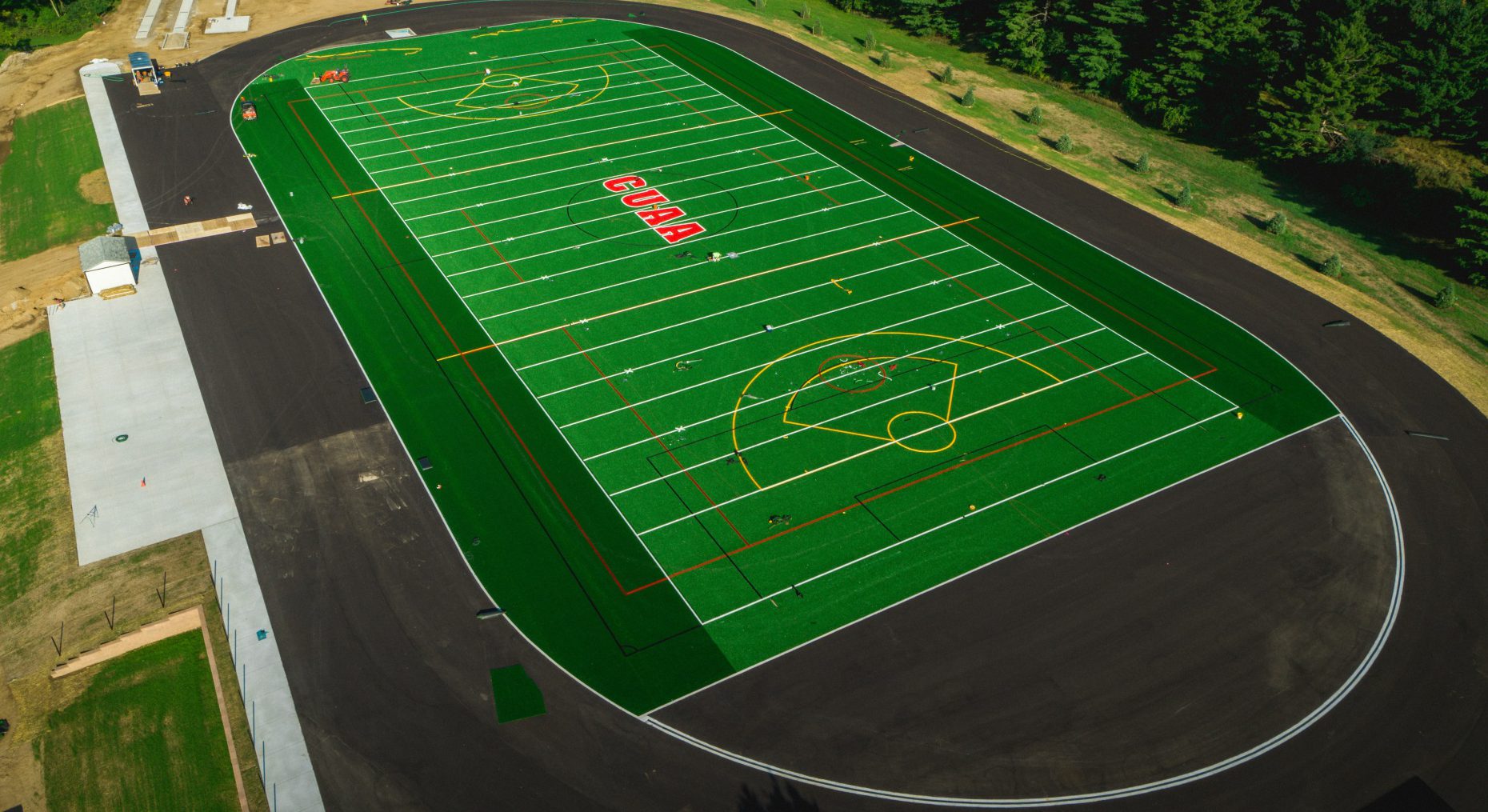 Concordia University Ann Arbor will celebrate the campus addition of the Thunder Sports Complex with a rite of dedication ceremony on Thursday, October 25 at 2:30 p.m. located on the northwest corner of Geddes Road and Earhart Road.
---
Named after long-time friend and supporter of the university Keturah (Kay) Thunder-Haab, the new complex includes a competition-grade track, a pro turf field, designated areas for field events, exterior fencing and landscaping. Concordia broke ground and began construction on this project in June 2018.
All are welcome to join CUAA in the celebration of this campus enhancement that will benefit many student-athletes as well as the students and families at St. Paul Lutheran School, located one block north of CUAA, and the Ann Arbor community as a whole.
"With so much growth happening on our campus and in our athletic department, the Thunder Sports Complex is certainly fulfilling a great need," said Director of Athletics Lonnie Pries. "We are blessed to have someone like Kay who cheers for our students during their athletic competitions and makes it possible for them to train and practice in a beautiful facility."
The complex includes a standard 8-lane 400 meter running track with a ninth lane on the south straightway. The track surrounds 95,000 square feet of a synthetic turf field lined to accommodate multiple varsity-level athletic programs: men's and women's soccer, men's and women's lacrosse, and football.
With room for all running events including steeple chase, the complex also includes two shot put areas, a pole vaulting pit, two long jump/triple jump paths, and spaces for javelin, discuss, and hammer throws.
Along with the complex construction, Concordia also planted 95 trees and installed additional sidewalks crossing Earhart Road and extending into CUAA's Cardinal Stadium parking lot.
— Rachel Thoms served on Concordia University's Strategic Communications team from 2015-2022. Any inquiries about this story can be sent to news@cuaa.edu.
If this story has inspired you, why not explore how you can help further Concordia's mission through giving.