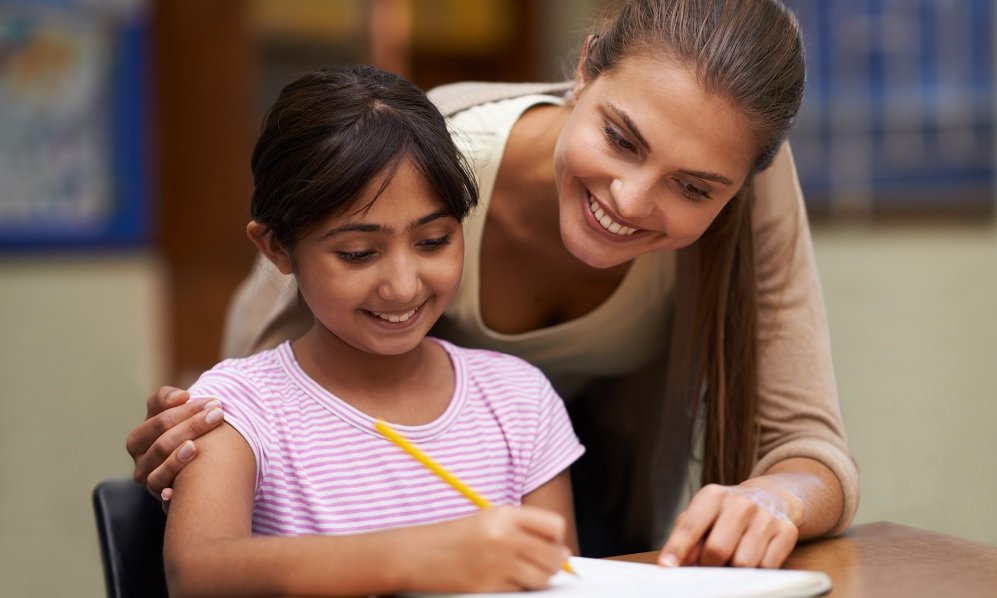 The demand for English as a Second Language (ESL) instruction is soaring—are you ready to serve these students in your classroom? Michigan Public Schools have experienced a gradual decrease in enrollment in recent decades. However, the number of English learners in our schools has increased significantly over the past 10 years. In 2011, there were 60,000 English learners. By 2021, this had risen to 92,000, which is a 52% increase. For this reason, many districts see an ESL endorsement as a great asset among their faculty members.
Going forward, the Michigan Department of Education will be only granting PreK-12 ESL endorsements, which expands your options as a teacher. Thankfully, Concordia Ann Arbor offers an ESL Endorsement program that fits into your busy lifestyle. Our 7 ESL endorsement courses are online, and each is just 8 weeks long, but this is only one of the attractive features of our program.
The demand is evident, so why choose the PreK-12 ESL endorsement program at Concordia University-Ann Arbor? We'll give you five great reasons.
#5 High Certification Pass Rates
CUAA boasts a 93% pass rate among our graduate ESL endorsement candidates taking the Michigan Test for Teacher Certification (MTTC). Courses highly focus on the practical application of concepts learned in the program. Teachers frequently comment "I'm already using so many of these ideas I'm learning about in my classes." Weekly discussions focus on the exchange of ideas and classroom experiences.
We want our graduates to be able to do two things. Firstly, they must be able to prepare students for real-life use of their new language. Secondly, they must be able to teach academic English to students in content area classes. Each course is related to one or more sub-tests of the MTTC. We suggest particular review materials to assist students in further preparing.
We also tailor some assignments for students depending on their prior teaching experience. After completion of the course work, students must pass the MTTC-ESL in order to receive their ESL endorsement from the State.
#4 Completely Online
Online courses offer flexibility and convenience for working teachers. Each online course is 8 weeks long and earns 3 credits. Candidates participate in the weekly class discussions on topics essential to ESL teachers (on Blackboard). These discussions are an essential aspect of our courses as they emulate actual classroom discussions. Sometimes additional assignments are also due by the end of the given week. The courses are not self-paced, but you may take a term off if or when you need to.
#3 Local Instructors
Our three instructors are local to Ann Arbor and have an average of 22 years of K-12 teaching experience and an average of 12 years of university teaching. The instructors in our program bring complementary skills and experiences that strengthen the program. All have Michigan ESL endorsements and understand the demands on classroom teachers and how rewarding it is to see English learners succeed in their content-area classes.
We offer personal connections with staff and classmates. Small classes (7-14 students) and a sense of community contribute to our student's success. Students become acquainted with instructors and peers in the program. Our instructors are accessible by email, text, phone, or a possible Zoom session.
#2 Option to Earn a Master's Degree
Our PreK-12 ESL endorsement program can easily expand into a Master of Science in Curriculum and Instruction (MSCI). As you apply for our graduate program, you have a choice. You can choose to earn the 21-credit PreK-12 ESL endorsement only or earn the MSCI with the ESL endorsement for 30 credits. The additional 3 master's degree courses mainly focus on an action research project of the candidate's choice within the area of ESL. It's nice to have choices!
#1 Scholarship Opportunities
Tuition for the 2023-2024 academic year for the graduate ESL program is $690 per credit. The good news is that CUAA offers 4 "Uncommon Scholarships." Our available scholarships include:
Academic Community Scholarship: If you are an employee of one of our Preferred Education Partner schools or districts you may qualify for this scholarship.
Christian Community Scholarship: If you are an employee of any qualifying Christian church or Christian K-12 school you may qualify for this scholarship.
Alumni Scholarship: If you are a graduate of one of Concordia University System school programs you may qualify for this scholarship.
Veterans and Dependents Scholarship: If you are a veteran, the spouse of a veteran, or a child of a veteran(age 17-26), you may qualify for this veteran scholarship when federal veteran education benefits are exhausted or unavailable to you.
Submit the Uncommon Scholarship application before the first day of the class you are applying for. You must submit the application once per academic year throughout your program. Academic years run from the first week of July to the last week of June each year.
Want in?
At CUAA, we understand the daily classroom experience. We want you to have the right tools to become an expert in teaching English to children in your classes.
Now, aren't these 5 great reasons for choosing Concordia-Ann Arbor's graduate ESL endorsement program? If you have questions, feel free to contact our Program Coordinator–connie.zucker@cuaa.edu. Or check out our program below.