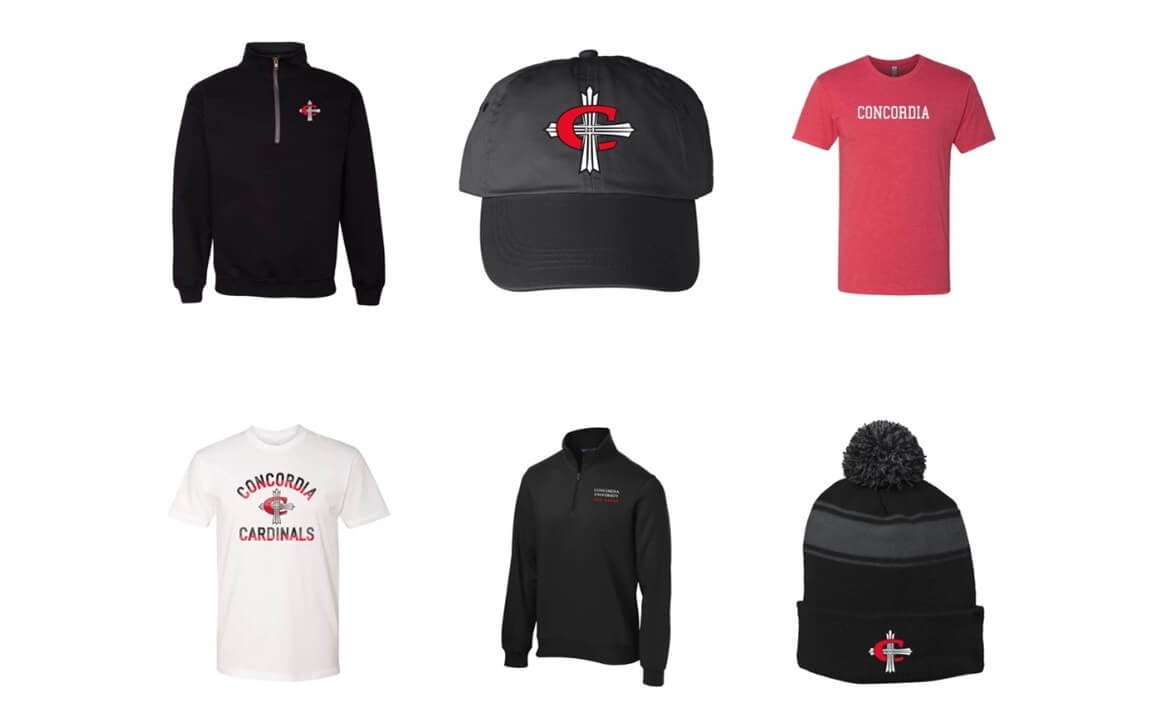 Concordia University Ann Arbor spirit wear apparel is now online. Concordia students, alumni, and supporters are invited to purchase their official CUAA merchandise at the "Cardinal Closet."
---
11-2-2020 Update: Concordia University Ann Arbor is aware of the apparel websites that have recently surfaced. These are independent sites and are not affiliated or endorsed by Concordia University Ann Arbor. The contents of the images displayed on the websites and on social media platforms are not reflective of the Concordia University Ann Arbor brand or mission. Concordia has been diligent in taking the necessary steps to have the apparel items removed on these websites. Concordia is in partnership with Underground Printing as the official online apparel provider. Official Concordia apparel can be purchased online at shop.cuaa.edu.
---
This fall, Concordia leadership made the decision to transfer Concordia's apparel to an online presence, making it more accessible to Cardinal fans of all ages and stages.
The store is easily accessible at shop.cuaa.edu, thanks to university partners and Ann Arbor custom apparel mogul Underground Printing.
"The Cardinal Closet will give more Concordia fans an opportunity to support and sport their Cardinal gear wherever they go," said Vice President of Administration Rev. Dr. Ryan Peterson. "We are also excited to give current students more space on campus and greater accessibility to apparel."
What was once known as The Egg, operating as a physical spirit wear store in The Nest in CUAA's Student Union, has now been transformed into a student lounge providing additional study and hang-out space for Concordia students.

Concordia and UGP have slowly been rolling out the new store and apparel options, offering the gear at large university events—like home football games—to get a feel for what items are most popular and what types of things Cardinal fans would want to purchase.
Click here to shop Concordia Cardinals apparel!
With the ability to update apparel options quickly, the partnership with UGP allows for on-demand printing, customization orders for internal groups on campus, flexibility and accessibility to change items in a timely manner.
Another bonus? Orders can be delivered to your doorstep in as quickly as two business days for a small shipping fee.
Cardinal Closet currently features an initial roll-out of apparel for purchase. Keep an eye out for new items constantly being added by checking the shop or following Cardinal Closet on Twitter.
— Rachel Thoms served on Concordia University's Strategic Communications team from 2015-2022. Any inquiries about this story can be sent to news@cuaa.edu.
If this story has inspired you, why not explore how you can help further Concordia's mission through giving.