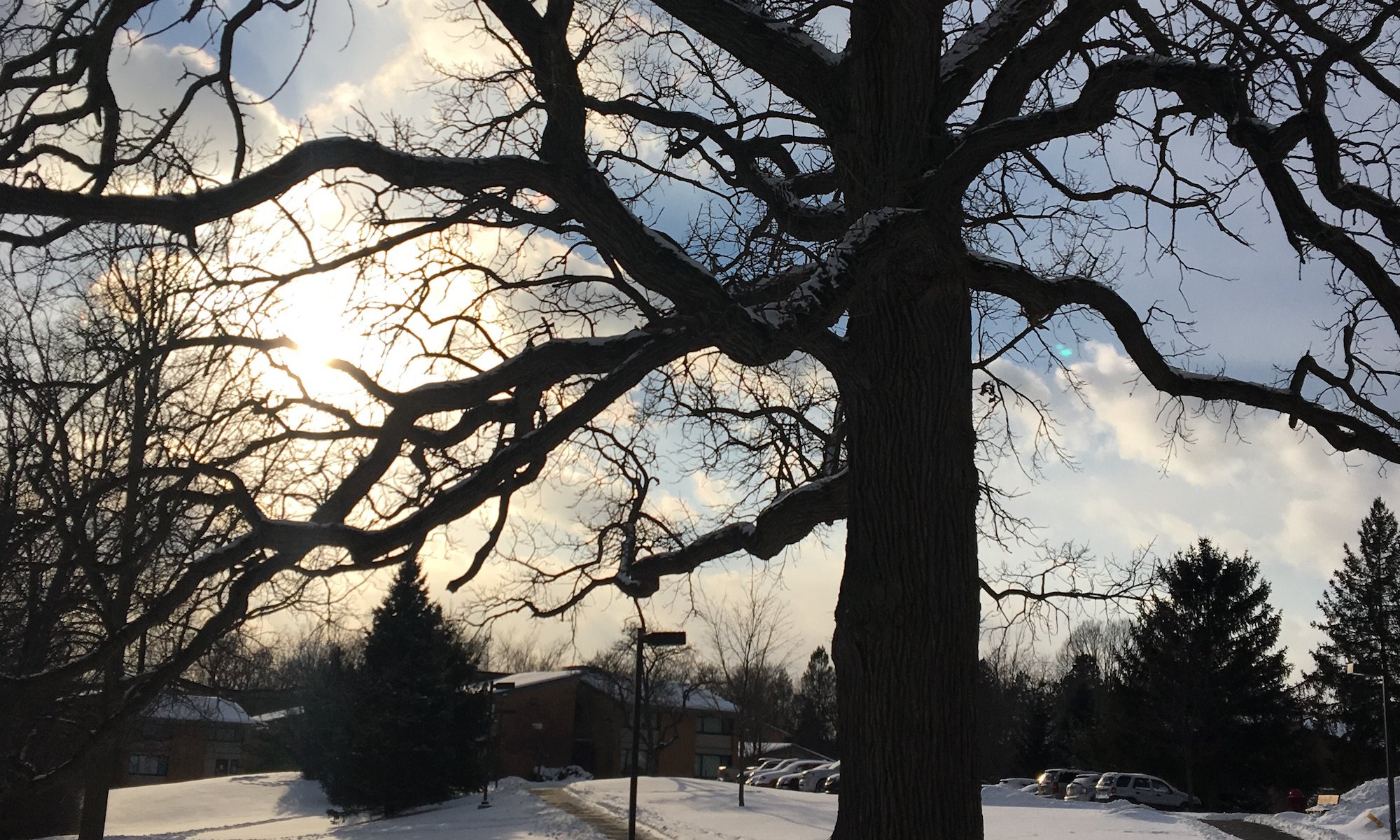 Tuesday, January 29. 1:20 p.m. EST. The library is fairly busy as I sit down to work on some of the assignments I've been given in my first classes for the semester.
---
1:28 p.m. We get THE email—the one that everyone has been hoping for but not really expecting. "Due to the bitter cold, CUAA is cancelling classes on Wednesday and Thursday." This never happens!
Ideas of how to spend the days fill everyone's heads as we get ready for a mid-week weekend. I realize quickly that this is the first snow day (or cold day) I've had as a student at Concordia, and this is my sixth semester.
As I decided what to do with this exciting gift of time, I found that being inside a dorm wasn't limiting at all. Everyone had their own great ideas, including some awesome blanket forts spotted in Silas residence hall (see below!)
Number one on my list of priorities after checking the chilly temps, which clocked in at -15 degrees Fahrenheit with windchill of -35 (what?!), was sleeping in. After all, the spring semester has only just begun and I know I'm going to need it. I curled up in my grandmother's quilt and slept longer than I care to admit.
Another must-have during a cold day or snow day is a warm breakfast—all right, more like brunch. I choose some cinnamon oatmeal in an occasion-appropriate mug.
I'm pretty into art history, so as I was eating breakfast I decided to study up in preparation for the upcoming semester.  Reading is always really relaxing and perfect for days when it's best not to be outside.
In the afternoon I figured a hot drink was fitting, so I had a cup of tea while I flipped through TV channels, trying to find something to watch, and thinking about the homework I should probably get a head-start on. Eventually I figured I better do my homework so I made another cup of tea and did some work.
After I was satisfied with my progress I was ready for a relaxing activity, and since I keep my watercolor set in my room, painting was the perfect choice. I enjoyed a few hours of creativity to wrap-up the day.
It was an unexpected gift, two days frozen in time. How did you spend your polar vortex?
— Esther Schulze is pursuing her bachelor's degree in Marketing and Art. She will graduate in 2020.
If this story has inspired you, why not explore how you can help further Concordia's mission through giving.