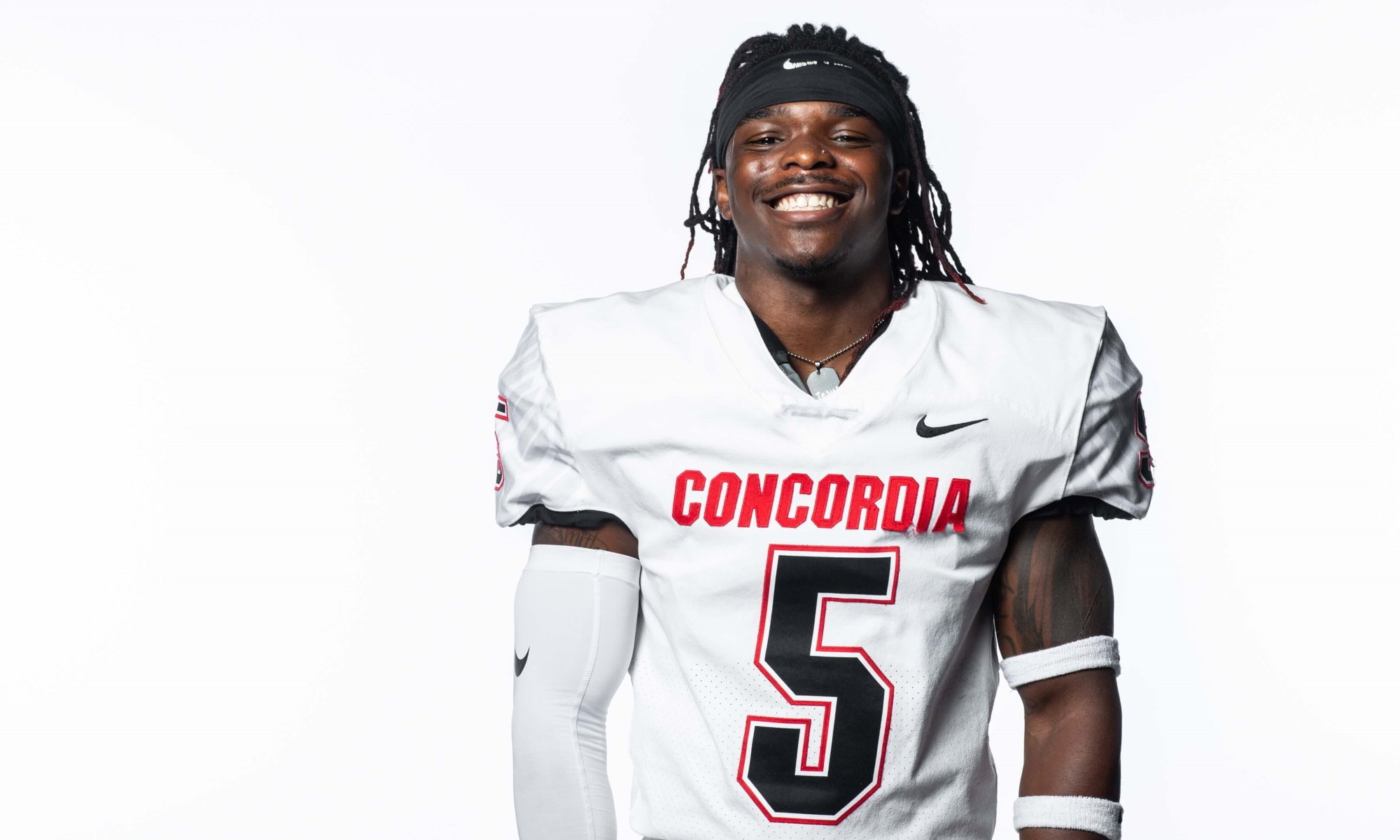 CUAA's May 2020 graduation candidates are students who have spent their years at CUAA developing in mind, body, and spirit for uncommon lives of service and impact.
---
Editor's note: This is one in a series of stories highlighting Concordia's May 2020 graduates.

Alumni, students, and faculty alike will tell you that Concordia University Ann Arbor offers a familial atmosphere. For Princealex AyoOla, family is what he was searching for.
Nearly set on attending another university, AyoOla visited Concordia University Ann Arbor and quickly changed his mind.
"At Concordia, I felt at home. I felt accepted. I felt important. I felt like I was a part of the school and I wasn't even enrolled yet," said AyoOla. "Honestly, what drove me to choose Concordia was the promise that I would be a part of a family."
Reflecting on his last four years, he says that promise was fulfilled.
With his Concordia family rooting him on, Princealex AyoOla will graduate on May 17, 2020 with his bachelor's degree in sport and entertainment business. As he looks forward to his next play as professional, he takes with him his CUAA experiences and the lessons he learned.
AyoOla's extreme courage and determination has helped him get to where he is today.
Related: The uncommon champion inspiring others along the way
Born and raised in Detroit, he and his mother rarely had a stable home during his early teenage years. When AyoOla was fifteen, his mom passed away. Not knowing his father well, who lives in Nigeria, his middle school counselor took him in.
AyoOla did not really want to go to college, and told everyone he would only go if he could play football. His desire to play kept him motivated in his classes. Good grades would hopefully lead to college admittance and earning a scholarship.
He earned a scholarship to Concordia and gained a family.
"Freshman year already, I got really close to the guys in Sarah Hall. We all still talk to this day. We built this brotherhood."
Relationships clicked for AyoOla right away, but not everything did. He had to earn his spot on the field and wasn't getting as much playing time as he was used to. He also wasn't interested in his classes and often kept to himself in the classroom.
"Honestly a highlight for me in the last four years was feeling a change in how I felt about school. I used to keep to myself, but slowly I started to get more social and expressive in class," reflected AyoOla. "I went from being the dude in the back, to sitting a little closer to the front, throwing my opinions out there."
Related: The uncommon social worker bringing people together
When it came to football, AyoOla eventually moved from the sideline to the yard-line, but not without some tough lessons and accountability from the coaches who cared about him.
"I had to wait my turn to play, I remember sophomore year having a really hard time with it. I had to put my selfish actions behind me so that the team could succeed," said AyoOla. "It was a hard lesson to learn but ended up being so worth it."
Not only did he become a key contributor to the Cardinals' success in his junior and senior seasons, the team made school history with three consecutive years of NAIA national championship appearances.
"He had some struggles on the field and off the field, but the one thing I can tell you about Prince is that when something is going good or bad in his life, he just keeps working," said Cardinals football coach Matt Strzalkowski, who affectionately refers to AyoOla as one of his favorite players he's ever coached.
AyoOla advises current and prospective students to take advantage of CUAA's close-knit community.
"This place is different and special: get active on campus, don't be afraid to be social. And whatever it is you want to do, go get it."
Prince and his 2020 classmates will be honored at a virtual degree conferral ceremony on Sunday, May 17. They will be celebrated in person at the December commencement celebration. These changes are in response to the Coronavirus. To learn more about Concordia's response visit here.
— Rachel Thoms served on Concordia University's Strategic Communications team from 2015-2022. Any inquiries about this story can be sent to news@cuaa.edu.
If this story has inspired you, why not explore how you can help further Concordia's mission through giving.