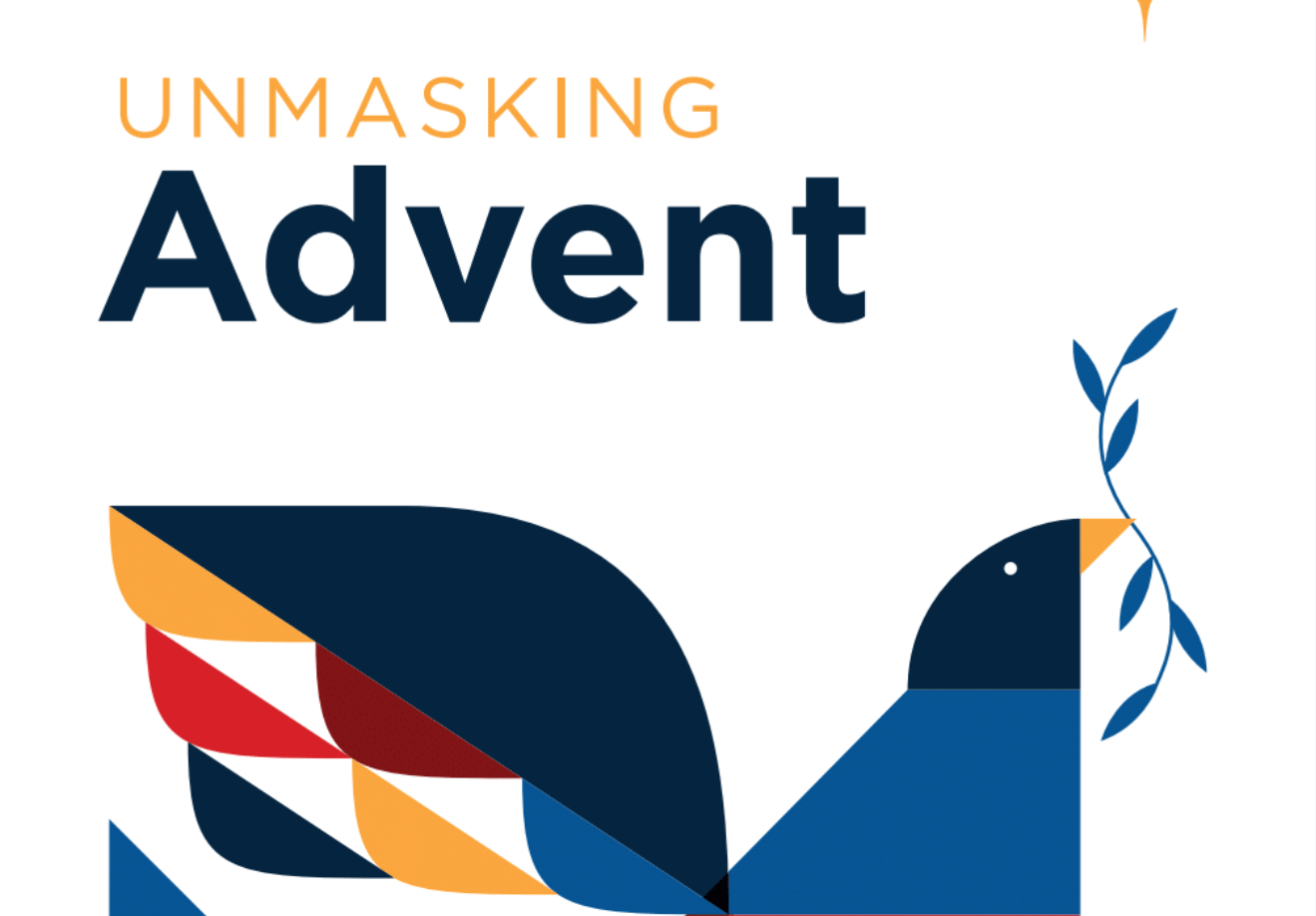 Editor's note: "Unmasking Advent: The Arrival of a Savior in Our Lives" is a sampling of biblical meditations composed by members of the Concordia University Ann Arbor and Wisconsin community. It is our prayer that you will take time during the Advent season to read and reflect upon God's Word and await the coming of Jesus with newfound anticipation and zeal through the Holy Spirit.
---
November 30 – Better than a Hallmark ending
6:1-7:9; 1 Peter 2:13-25
For some, the Advent season is not as well-known as the Hallmark Christmas movie season. Even I must admit I always love watching those movies. The story has a happy ending, and I really enjoy a feel-good movie, especially in the days leading to Christmas. In the Hallmark world, everything about the season glistens. Characters enjoy the greatest lights, the biggest tree, and the best present.
I myself can be guilty of this. I help my mom make our tree the "prettiest" because it makes her happy. I want to get the best presents for people to show them how much I care for and appreciate them. It is important to keep in mind the true Reason and purpose of this season. We celebrate the birth of the One who came to earth to save us from sin. Giving gifts and decorating trees are good ways to remind us of the season, but we cannot allow this to become our focus. Instead, we must focus on serving God and others instead of ourselves. Today's text from 1 Peter can help us understand where our focus should be this Advent. Honor everyone. Love the brotherhood. Fear God (1 Peter 2:17).
That Christlike focus is critical when life doesn't play out like a Hallmark movie. For me, that happened one year after I had re-torn my shoulder, something the surgeon told me would never happen. I had to undergo a second shoulder surgery two days before Christmas and was not able to open gifts. That year, rather than good will, I harbored a lot of anger towards the doctor for his arrogance and faulty promise. Yet, in retrospect, the Holy Spirit was using that situation to give me a better story than Hallmark ever could. After I questioned "Why me? Why Christmas?" the Lord provided purpose and fulfillment. 1 Peter reminds us to submit to God and bear our crosses when things get tough. This Advent, I urge you to lay your struggles before God in order to truly prepare your heart and mind for the Christmas King.
HANNAH RUMSEY is a junior studying nursing at Concordia University Ann Arbor.
View a full schedule of "An uncommon Advent" readings here.
---
If you would like to order hard copies of An Uncommon Advent, please visit https://emsweb.cuw.edu/EmsRegics/An Uncommon Advent. If you wish to make a direct, tax-deductible contribution to the Living Water campaign, please visit https://www.watertothrive.org/campaigns/living-water-campaign/.
—
If this story has inspired you, why not explore how you can help further Concordia's mission through giving.