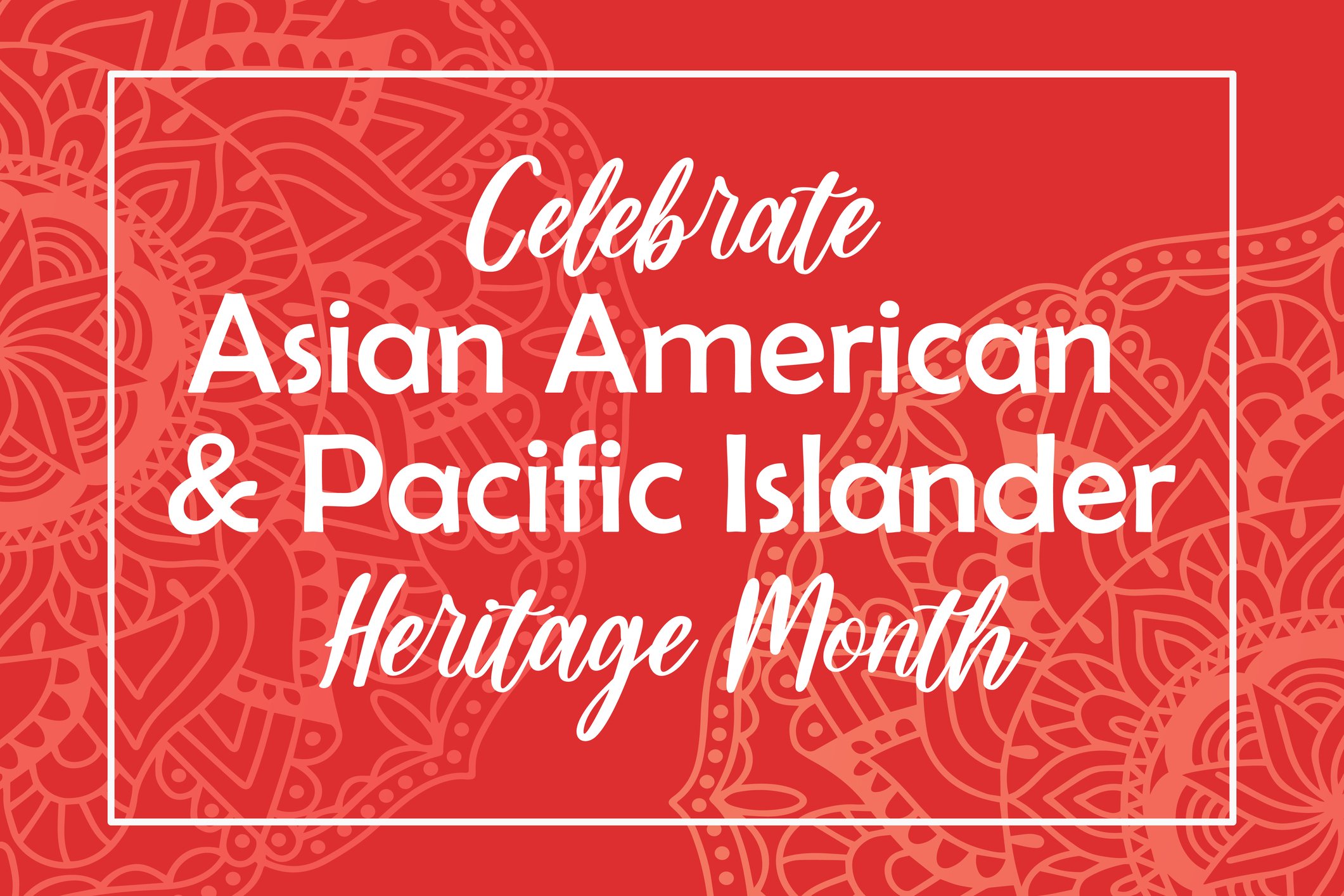 It's AAPI Heritage Month. Learn more about what this month is and check out our book list.
---
What is AAPI Heritage Month?
May is Asian/Pacific American Heritage Month. While it's important to recognize the contributions of Asian/Pacific Americans all year, this special time provides an opportunity to highlight Asian and Pacific Americans. Asian/Pacific Americans is a very broad term. According to AsianPacificHeritage.gov, this term includes:
The entire Asian continent
The Pacific islands of Melanesia (New Guinea, New Caledonia, Vanuatu, Fiji, and the Solomon Islands)
Micronesia (Marianas, Guam, Wake Island, Palau, Marshall Islands, Kiribati, Nauru, and the Federated States of Micronesia)
Polynesia (New Zealand, Hawaiian Islands, Rotuma, Midway Islands, Samoa, American Samoa, Tonga, Tuvalu, Cook Islands, French Polynesia, and Easter Island)
How did AAPI month begin?
According to History.com, there was a decade-long effort in the 1970s to recognize the work and contributions of the AAPI community. Rep. Frank Horton from New York and Sen. Daniel Inouye from Hawaii proposed that the first ten days of May should be officially designated to honor the AAPI community. After years of back-and-forth resolutions, Public Law 102-450 was passed to declare May Asian/Pacific American Heritage Month. It was renamed to Asian American/Pacific Islander Heritage Month in 2009.
Learn more about AAPI heritage from our book list
Asian American History and Culture: an Encyclopedia : An Encyclopedia
Author: Huping Ling and Allan W. Austin
Making Asian American Film and Video : History, Institutions, Movements
Author: Jun Okada
Asian America : Forming New Communities, Expanding Boundaries
Authors: Huping Ling, Peter Li, Haiming Liu, Min Zhou, Ling Arenson, Linda Trinh Vo, Allyson Tintiangco-Cubalse, Wei Zeng, Wei Li, and Yuan Shu
Asian American Political Participation : Emerging Constituents and Their Political Identities
Authors: Janelle S. Wong, S. Karthick Ramakrishnan, Taeku Lee, Jane Junn, and Janelle Wong
Margins and Mainstreams : Asians in American History and Culture
Authors: Gary Y. Okihiro, Moon-Ho Jung, and Moon-Ho Jung
Asian Americans in Higher Education: Charting New Realities : AEHE Volume 40, Number 1
Authors: Yoon K. Pak, Dina C. Maramba, and Xavier J. Hernandez
As the Leaves Turn Gold : Asian Americans and Experiences of Aging
Authors: Bandana Purkayastha, Miho Iwata, Shweta Majumdar Adur, Ranita Ray, and Trisha Tiamzon
Desis Divided : The Political Lives of South Asian Americans
Author: Sangay K. Mishra
Asians and Pacific Islanders in American Football : Historical and Contemporary Experiences
Author: Joel S. Franks
Pacific Identities and Well-Being : Cross-Cultural Perspectives
Authors: Margaret Nelson Agee, Tracey McIntosh, Philip Culbertson, and Cabrini 'Ofa Makasiale
Do you want to know more about life at Concordia University Ann Arbor? Visit us here.
— Vanessa Lane is the Content Marketing Lead at Concordia University and can be reached at vanessa.lane@cuaa.edu. When she's not at work, she can be found playing with her kids or watching NBA basketball with her husband.
If this story has inspired you, why not explore how you can help further Concordia's mission through giving.