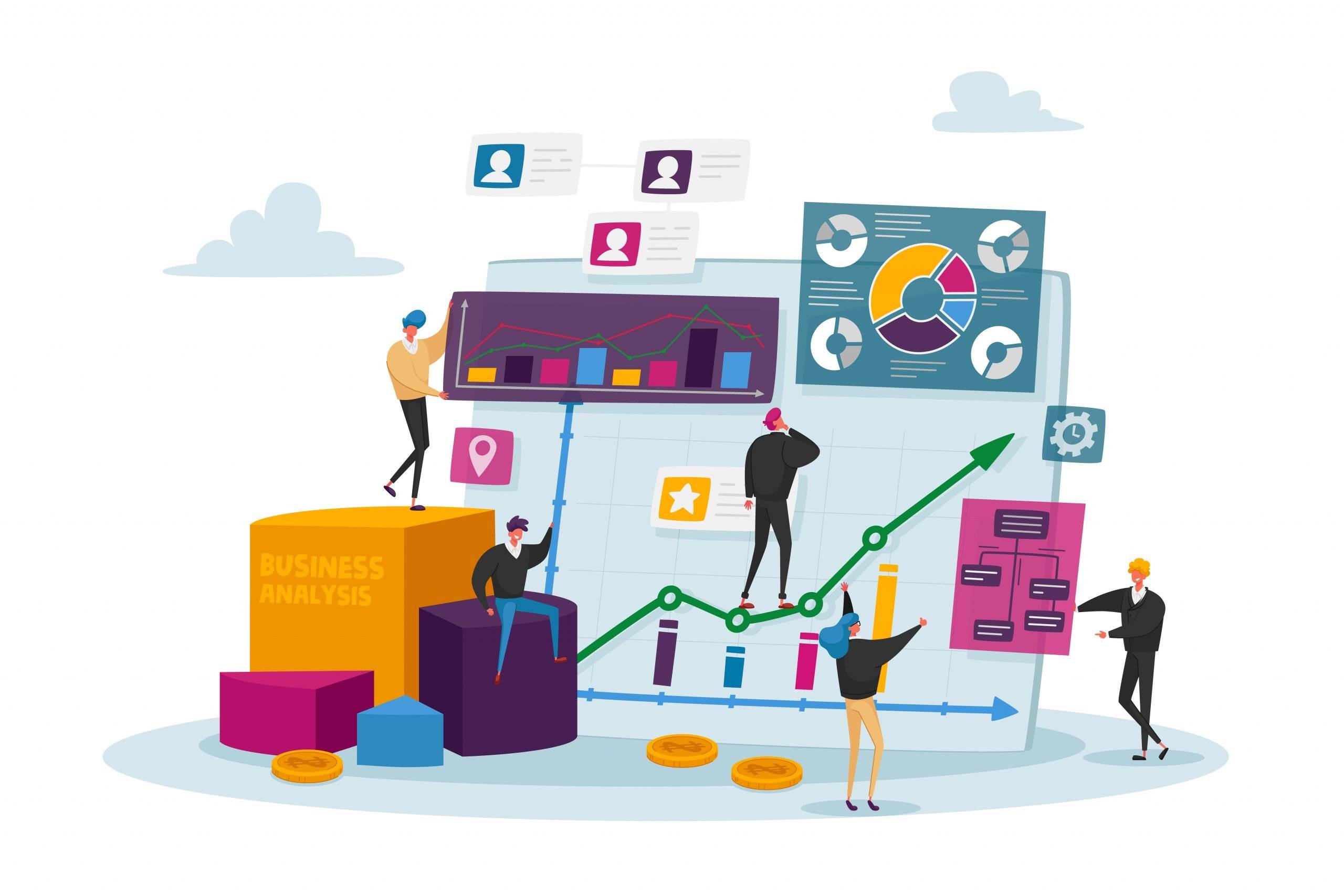 "Business Analytics" is a term that we hear thrown around a lot. But, do you know what business analytics actually is or what you can do with it?
---
What is Business Analytics?
Analytics is the science of drawing conclusions from raw data. What does this mean for business, though? Businesses can use analytics techniques to look for trends and see performance data that could easily be lost in a pile of numbers. Companies and organizations use business analytics to be more efficient, deliver better products, and/or perform better. 
What can I do with a Business Analytics Degree?
The reality is that you can do a lot with a business analytics degree. Below are some general ideas for you to consider as you think about pursuing a degree in business analytics.
1. Business Intelligence Analyst

Business Intelligence analysts look at data and draw business-related conclusions from it. They can support other departments, managers, and leaders to make better decisions for the organization. They also can identify where processes needed improvement.
2. Business Operations Specialist
Business operations specialists look at the processes within a company or organization. They become experts in using data to improve these processes. Ultimately, they want to serve customers well and operate efficiently as an organization.
3. Marketing Research Analyst
CareerExplorer states: "A market research analyst is someone who gathers market intelligence and presents it in a way that customers or colleagues can understand." So, they're helping decision-makers understand the market they're in and what their consumers want.
4. Data Warehousing Specialist
These individuals specialize in the processes for storing data and developing reports. Given the increasingly digital nature of our world, it's clear that data warehousing specialists can have significant impacts on the business decisions at their organizations.
5. Management Analyst
Glassdoor.com states that management analysts "are responsible for conducting and preparing operations and procedures manuals to assist management of a company in operating more efficiently and effectively." How do you "prepare operations" or "make manuals" all in the name of efficiency and success? By using data to drive your planning and change-making.
Why Should I Study Business Analytics and Change Management at CUW?
Concordia University offers a Business Analytics and Change Management bachelor's degree in both a traditional and accelerated format. (It's a great fit for adult students – see why here.)
Students who complete this program will be industry-ready based on these program outcomes:
You can do so much with analytics, and it's not limited to any one industry. Ultimately, if you are looking for a skillset that doesn't tie you down, you should consider Business Analytics.
Summarize principles of Christian ethics related to business intelligence

Describe models for effective decision making to achieve business objectives

Articulate assumptions, analyses, and interpretations of data in a written and oral format
If you're still unsure whether or not this program is for you, check out this free course that Concordia University offers. You can do so much with analytics, and it's not limited to any one industry. Ultimately, if you are looking for a skill set that doesn't bring you down, you should consider Business Analytics.
Want to know more?
Feel free to check out our program page for more information.
This blog was originally published on 10/28/2020. It has been updated to reflect current information.
— Vanessa Lane is the Content Marketing Lead at Concordia University and can be reached at vanessa.lane@cuaa.edu. When she's not at work, she can be found playing with her kids or watching NBA basketball with her husband.
If this story has inspired you, why not explore how you can help further Concordia's mission through giving.