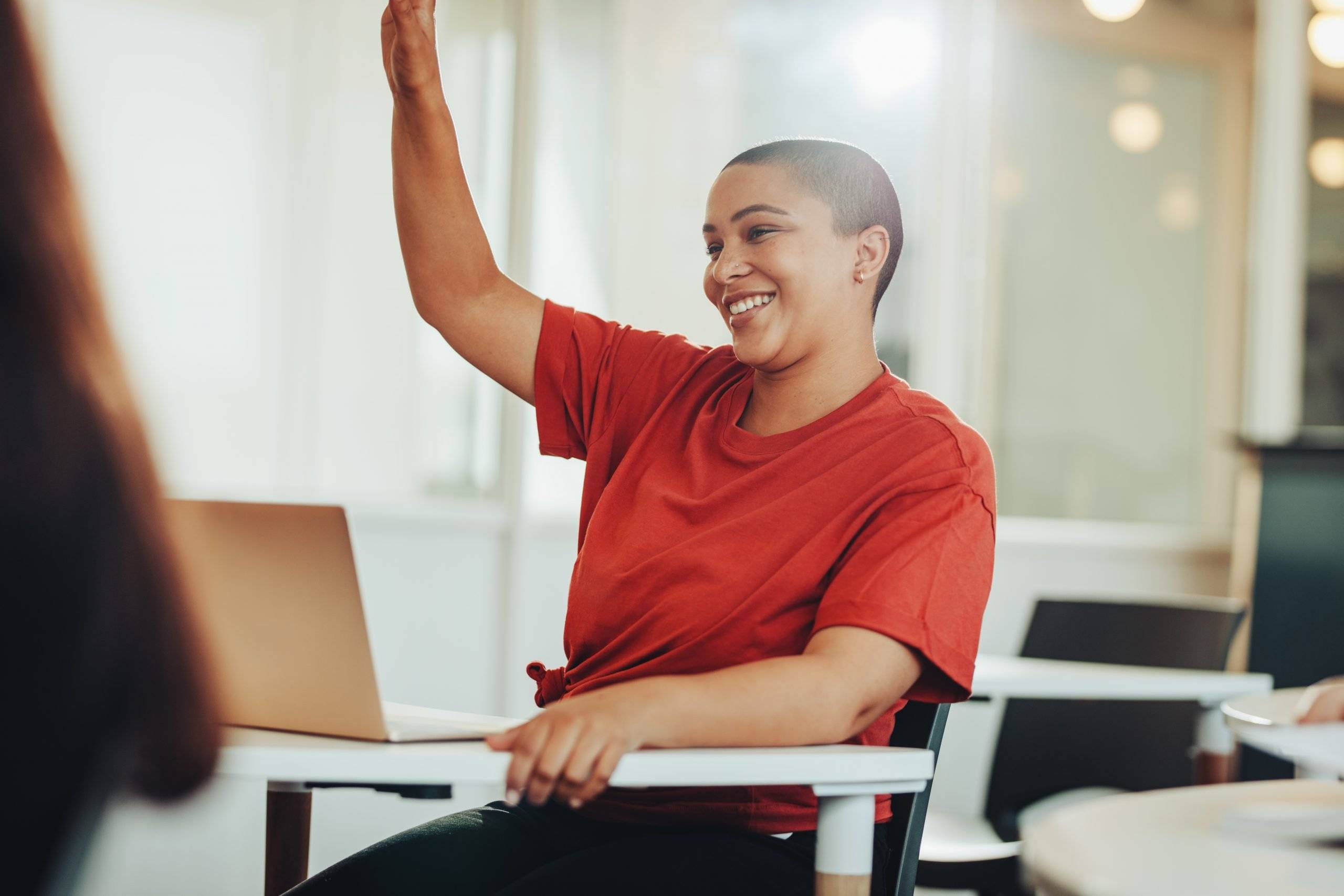 Curious about our doctorate degree in the School of Education? Here's everything you need to know.
---
With consumer demand ever-evolving in the marketplace, industry leaders are forced to embrace innovation more than ever. 
But there is hope, and it comes in the form of interprofessional collaboration.
In order to maintain a competitive edge, business leaders and health care providers must work together. In fact, those that refuse to collaborate with others don't stand a chance in the marketplace.
Why the Ed.D. Matters
That's why we created our Doctorate of Education (Ed.D.) in Leadership in Innovation and Continuous Improvement (LICI)—to solve real-world issues. Our goal is to help individuals from various industries work together to tackle issues through the use of innovation and continuous improvement science.  
"I think one reason [this program] works at Concordia is that we're already truly trying to operate in this fashion where we're a very collaborative community and we learn from each other," said Dr. James Pingel, program director and Dean of the School of Education. "We have some great leadership in all our schools—they don't just talk about collaboration but actually mean it and live by it."
This online program focuses on interprofessional application. Each cohort is made up of a diverse group of students from business, education, and the health professions. The goal of that diversity is to build a true environment of interprofessional learning. Students get to connect with peers from different industries to solve problems together. They also learn from a range of professors spanning multiple industries.
"They each inform one another," Dr. Pingel said. "There's something that the business leaders can learn from education leaders. There's something education leaders can learn from health practitioners and health leaders so that's the dynamism that's really really sweet in the program."
Creating Real Impact for Learners
While some doctorate programs focus just on leadership development, the study of continuous improvement, or how to be an agent of innovation, the Ed.D. combines all three to fully equip students to create a real impact in their careers.
The program has a core of three pillars:
Leadership core

Innovation and improvement science core

Research core
The program also gives students the chance to customize their experience by choosing between business or education emphasis electives. Throughout the coursework of all three pillars and electives, students are able to practice everything they learn in either their dissertation or ongoing projects in their workplace.
"It is a project-based philosophy," Dr. Pingel said. "They're going to have to do some actual applying of continuous improvement best practices to a project they're working on maybe currently in their own workplace so that they improve efficiency or they enhance the bottom line by realigning their organization or their tasks. It's very pragmatic in its approach where [students] will be doing real-world projects, real-world scenarios."    
A Unique Dissertation Approach
Building off of the project-based mindset of the curriculum, the program also takes a unique approach to the dissertation. Traditional doctorate programs wait to begin the dissertation process until students are a few years into the coursework. However, with this degree, students begin their dissertation work in the first month. This approach builds on the project-based learning structure, giving students the ability to apply lessons and projects directly to their dissertation.
"We know people are busy, they're working, they want to climb the ladder and achieve more wherever they're at or for some future job," Dr. Pingel said. "We want this to be a transformational experience for them but also one that they get done with so that they can not only apply what they've learned to where they're at but also feel good that they've got that diploma in hand."
Along the way, program participants are encouraged to consider all the theories they learn and projects they complete through the lens of faith.
"We're very excited that we can offer this program from a Christ-centered perspective," Pingel said. "We welcome students from all backgrounds and all faiths or no faith. But it's our chance in each course and through each experience to certainly shed a light and share and expose people to God's word in our own noncoercive yet upfront way."  
Ready to embrace innovation and continuous improvement?
Regardless of the industry, you're in or the title of your position, you can achieve success through the use of innovation and continuous improvement. As Dr. Pingel says, "It's intense. It's tough. But I think it's really intellectually stimulating."
If you've been trying to figure out what the next step forward is toward accomplishing your career goals, consider this your invitation to explore the Ed.D. program.
This blog was originally published on 12/06/2018. It has been updated to reflect current information.
—
If this story has inspired you, why not explore how you can help further Concordia's mission through giving.