This story first appeared in the spring 2020 issue of the Arbor Light, the official magazine of Concordia University Ann Arbor.
---
Professor Jorge Gonzalez brings tremendous experience to the classroom. The Harvard-educated business professional, who was born in Colombia and has held leadership positions at multinational companies and in government, is a beloved professor within the Haab School of Business at Concordia University Ann Arbor. In between the facts and figures, Gonzalez shares his personal stories, and he carefully curates case studies, videos, and texts in an effort to prepare his students to not only be successful leaders, but to be wise and humble people, as well.
"Even though he has so many students, he still tries to get to know each one individually," said Esther Schulze. Schulze had him for five classes, and speaks about her professor with respect and appreciation. "Here's this successful person who has done so many big things, but in class he's this nice, soft-spoken professor who openly shares his personal failures and talks about how he's still working to please God."
Humility and honesty are trademark traits of the business professor who teaches courses in the areas of management, finance, international business, and economics. A knack for business was a gift that Gonzalez discovered while pursuing a different path.
"I share with my students that I failed two courses in engineering and that my failure helped me discover that my passion was in something else … business. I remind them that each step in their journey, positive or negative, is an opportunity from God, and we have to take advantage of them."
Gonzalez eventually obtained his degree in industrial engineering at the Universidad de los Andes in Bogotá, Colombia, but by that time he already knew where he was going.
On his oldest brother's encouragement, Gonzalez accepted a budget analyst position within the Colombian National Planning Department and pursued a Master of Economics degree at his alma mater. However, Harvard University lured him away before he completed his thesis. Gonzalez moved to Boston, Massachusetts, and earned his MBA from the Harvard Business School.
After Harvard, Gonzalez worked in several multinational organizations headquartered in Colombia and Mexico, and in the U.S. in Chicago, Illinois, and Ann Arbor, Michigan. He held positions ranging from corporate planning director, to director–finance and planning, before becoming a principal at Iberian American Associates. He and his wife Clara Ines have been married for 44 years, and have two grown daughters and three grandchildren.
During his corporate run, he taught college courses now and then, and enjoyed it so much he became a full-time professor at CUAA in 2008.
"I love teaching," said Gonzalez. "The students keep me stimulated."
There are many things Gonzalez imparts on his students (see sidebar), but the two main points he always comes back to are wisdom and humility.
"Wisdom is so much more important than intelligence. Wisdom comes over time and from experience, and is reflected in good decisions and sound judgement," said Gonzalez. "You can learn a lot through books and classes, but it's your mistakes and what you learn from them that will make you wise."
Sound advice from a humble man who pivoted his career after making mistakes in the classroom.
"I TELL MY STUDENTS …"
Jorge Gonazelz has a talent for dropping memorable little lessons and profoundly simple wisdom into his everyday conversations. Whether in the classroom or during a happenstance meeting on the sidewalk, Professor Gonzalez greets people by name and leaves them a little better than he found them.
A sampling of Professor Gonzalez's advice:
On education

"It's not so important what you study, it's what you can learn and how fast. If you exercise your brain, you can learn things more quickly."
"Whatever you end up doing in life will probably be very different than you thought."
"Your brain is like your body. You have to keep it fit."
"I think it's best to be as general as possible in your education. Work on your soft skills, learn to work in teams, strengthen your communication skills, and don't be afraid of numbers."
On economics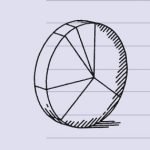 "Economics is not just a science. Everything in economics involves moral decisions. The market is best for making everybody better off, but when it doesn't work for everybody you have to fix it."
"God doesn't deal in the aggregate like an accountant. He can see everything and will judge us for what we did for each individual not society as a whole. If you want to change the world you can do that one individual at a time."
Regarding investments: "Choose your companies carefully. Use common sense, wisdom, and intelligence to avoid making foolish decisions. Don't be part of the herd."
On finance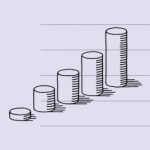 "Finance is all about stewardship. You must use the resources that God gave you for His purposes."
"It starts with money because money allows you to get the other resources you need."
On life
"Novels and stories teach you about human nature. You need that to be a good manager."
"Study history because it always repeats itself in one way or another."
Learn more about Concordia's Haab School of Business at cuaa.edu/business.
—The spring 2020 Arbor Light hit mailboxes the beginning of October. View a PDF version of the magazine here. If you are not on our mailing list, but are interested in receiving a free copy, email Jennifer.Hackmann@cuaa.edu.
—
If this story has inspired you, why not explore how you can help further Concordia's mission through giving.