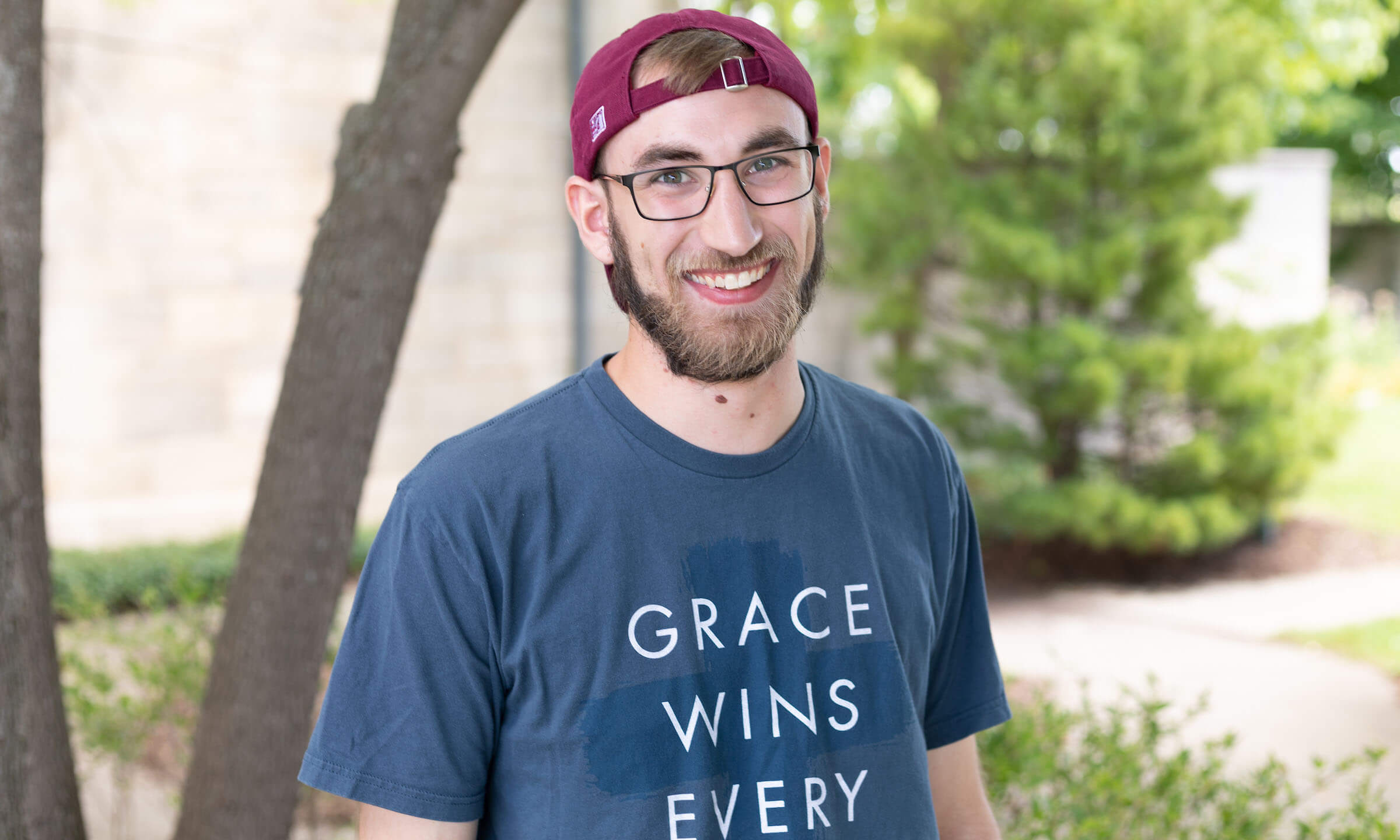 Zane Simon is pursuing a major in Family Life Education with a minor in Youth Ministry and is on track to graduate in December 2021. Through his service and the support of the Concordia community, life is put into perspective.
---
Concordia surrounds me with a community that elevates servanthood – a community that has profoundly impacted my ability and desire to serve.
 While at CUAA I have participated in a 24-hour mission trip to Family of God in Detroit, I have been a transition leader for Welcome Weekend twice, am involved with World Vision's 30-hour famine every February, and assisted with the Concordia Youth Gathering two times.
 I am also a member of the Campus Ministry Leadership team. I act as the Campus Ministry Coordinator for Luke Hall, am a member of the Concordia Youth Ministries Board, and I supervise the Chapel Tech Team. Additionally, I lead a weekly bible study for all guys on campus. Off Campus, I am an intern at University Lutheran Chapel, and I often participate in events at St. John's Lutheran Church in Adrian, MI.
Service work is important to me because it helps put life in perspective. I always see the world differently while I serve.  I view the challenges others face in a different light when I have a chance to walk and talk with someone who face those challenges. Additionally, I believe that God built us to serve and so we are blessed every time we serve another person. Every time I have earnestly served someone else, they have blessed me through words, actions, and gifts.
I feel blessed to have these experiences. The generosity of donors and support that students like me receive, allows us to see how God provides for his people.
—
If this story has inspired you, why not explore how you can help further Concordia's mission through giving.