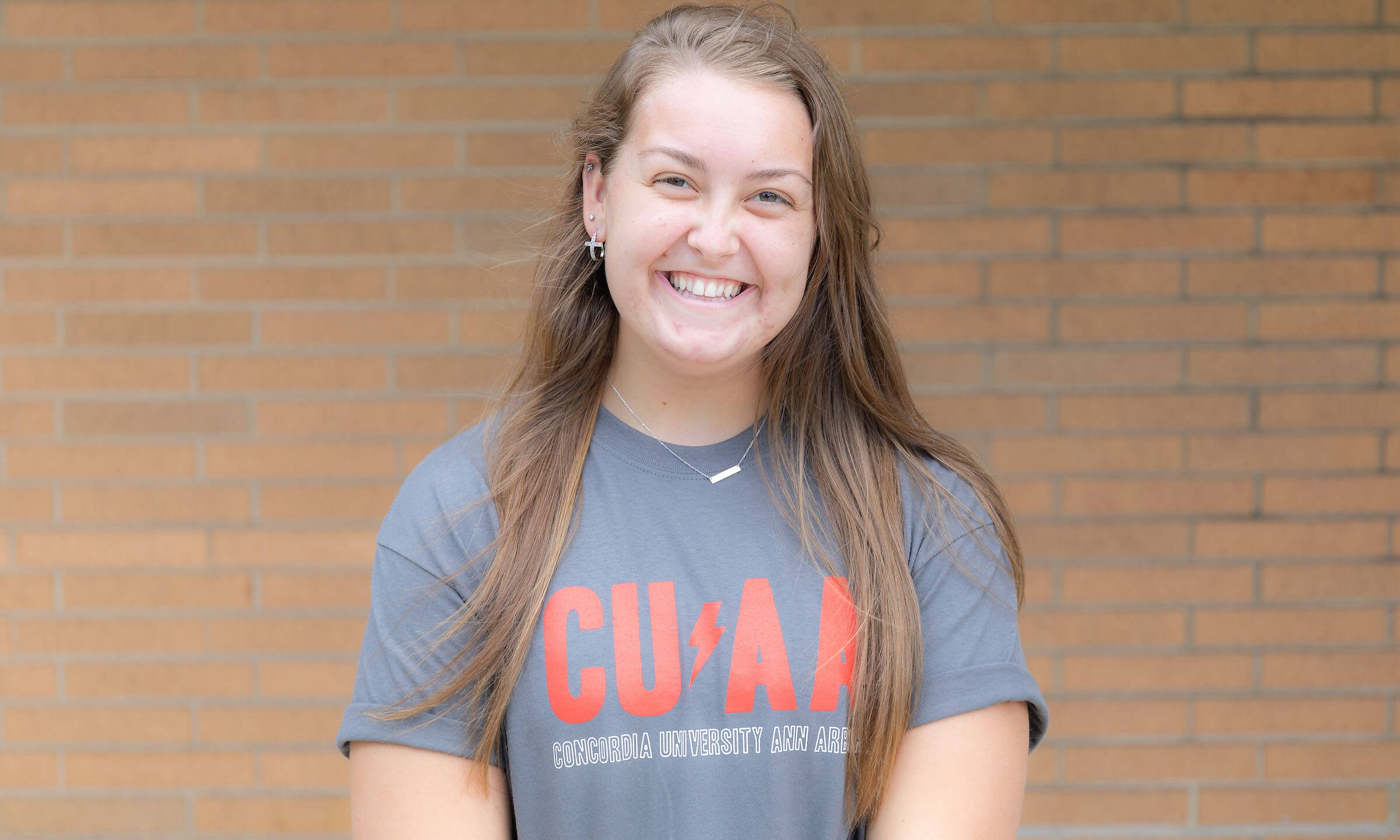 Payton Lovins is studying Elementary Special Education and graduating in the spring of 2022 and is a true Concordian in every sense of the word. In her own words, her mission is to "live like Jesus, wholeheartedly."
---
Concordia has prepared me to fulfill God's mission in the world around me by giving me the opportunity to be surrounded by Christ followers that will continuously encourage me and hold me accountable in my faith journey. Concordia has given me so many opportunities to love people like Jesus loves.
So far, in my time at Concordia, I have had the privilege to be involved in several on-campus ministries including: Athletes in Action, where I lead an on-campus bible study, multiple nights of worship that our campus has hosted for students, residence life and student life activities that help to get students engaged in what is happening on campus. I have been involved in contributing to the Advent devotional and writing two of my own personal devotional booklets with my best friend, and roommate Paxton Green, and have had the honor of attending a mission trip with Concordia to New Orleans, LA.
I have also participated in handful of service projects at Concordia that include:
Welcome weekend "Day of Service"
Encouraging side walk chalk messages
Spread the Word to End the Word events, which encourages not using the r-word when referring to individuals with disabilities.
Special Olympics
Washtenaw Promise, which is similar to a Big Brother Big Sister mentorship. I mentored a young boy from Washtenaw County!
 When I think about service, I immediately go back to scripture. A verse that always resurfaces when I think about serving is found in Philippians 2:3, it says, "Do nothing out of selfish ambition or vain conceit. Rather, in humility, value others above yourselves." I believe that serving others is at the heart of what Jesus calls us to do. In fact, I feel more connected to Christ when I'm rooted in service to others, which is ultimately service to Him.
Concordia is so incredibly important to me, and has brought me close to the sweetest Christian mentors and friends, while also providing me an education that will further help me bless those around me and shine Christ's light to all of those whom I encounter. I'm grateful to all that make my experiences here possible. Thank you!
—
If this story has inspired you, why not explore how you can help further Concordia's mission through giving.