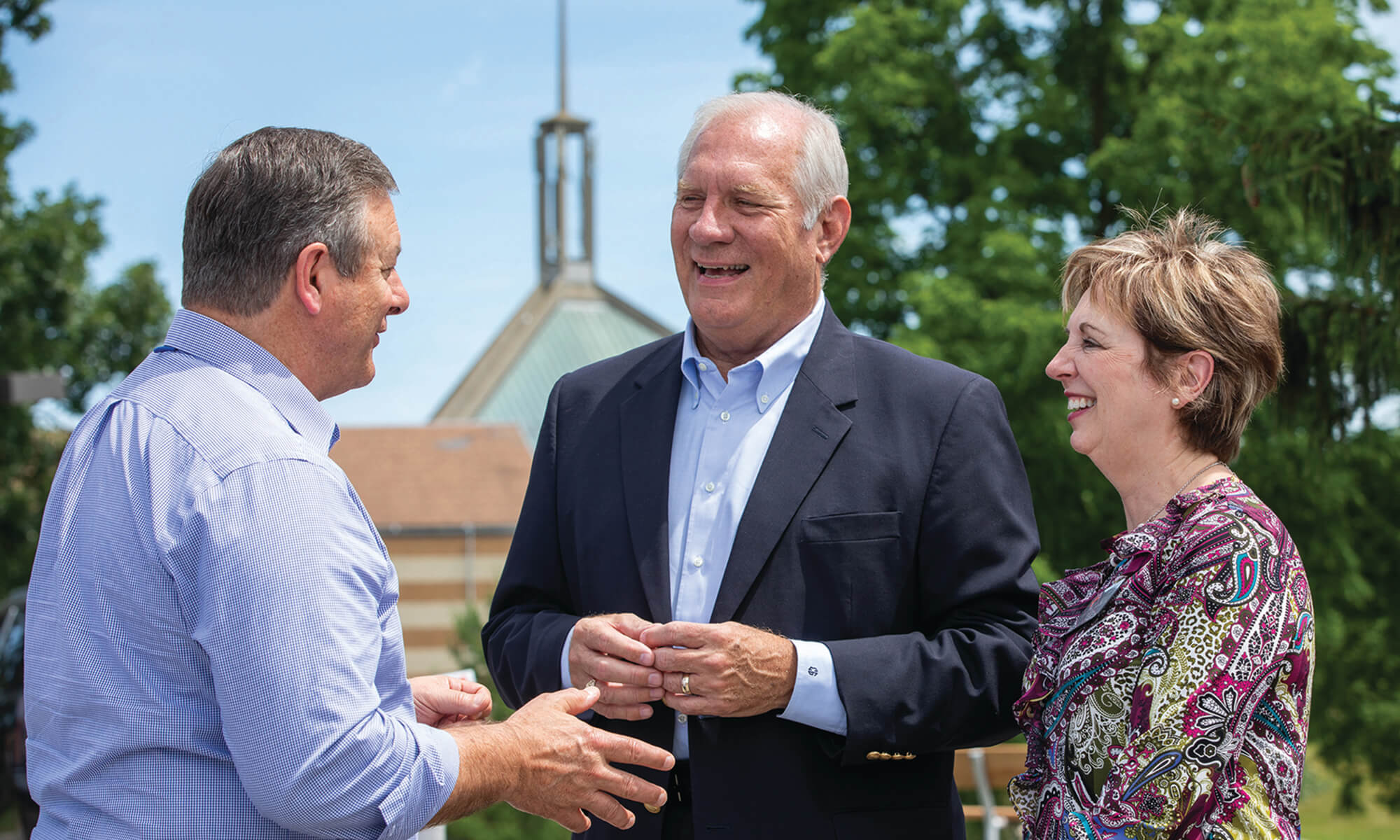 This letter, written by Chief Campus Executive Curt Gielow, first appeared in the fall 2018 issue of the Arbor Light, the official magazine of Concordia University Ann Arbor.
---
This year the Ann Arbor campus will celebrate its first December commencement and with it our inaugural class of nursing students, known as the Alpha class, will graduate.
Having entered the new program in August 2016, this class marks the start of a sequence of nursing students completing their studies at CUAA every semester. The nursing cycle necessitated the creation of an additional graduation ceremony to match the traditional ceremonies held in May.
The CUAA School of Nursing has grown quickly since its founding in 2016. Students who have declared nursing as their academic major now represent more than 20 percent of the total campus enrollment. It's gone from non-existent to the single largest academic major in two years! We thank God for blessing this program, its faculty, and the leadership in achieving this significant milestone.
The 40 graduates of the Alpha class hail from six different countries and represent four different ethnicities; consequently, many are bilingual. Twenty-two percent are older than 27 years of age, and eight of the graduates navigated the complexities of being student-athletes during their rigorous program.
Unique to our program is the required international clinical rotations that allow our nursing students to experience health care delivery in foreign countries. Several of the Alpha class graduates intend to either work in domestic inner-city clinical environments or foreign countries. Our School of Nursing is truly an opportunity to witness our Christian faith and Lutheran values to caregivers who will be practicing across the globe.
In addition to the nursing program, the North Building of the CUAA campus houses the athletic training, and health and human performance programs, both growing in student enrollment and academic reputation. The newest academic health care initiative under development is the physician assistant program, which will also be housed in the North Building. That program will begin in August 2019, and construction on facilities renovation will begin during the winter.
The fall Arbor Light hits mailboxes the week of October 1, 2018. View a .pdf of the Arbor Light magazine here. If you are not on our mailing list, but are interested in receiving a free copy, call 734-995-7317. 
—
If this story has inspired you, why not explore how you can help further Concordia's mission through giving.