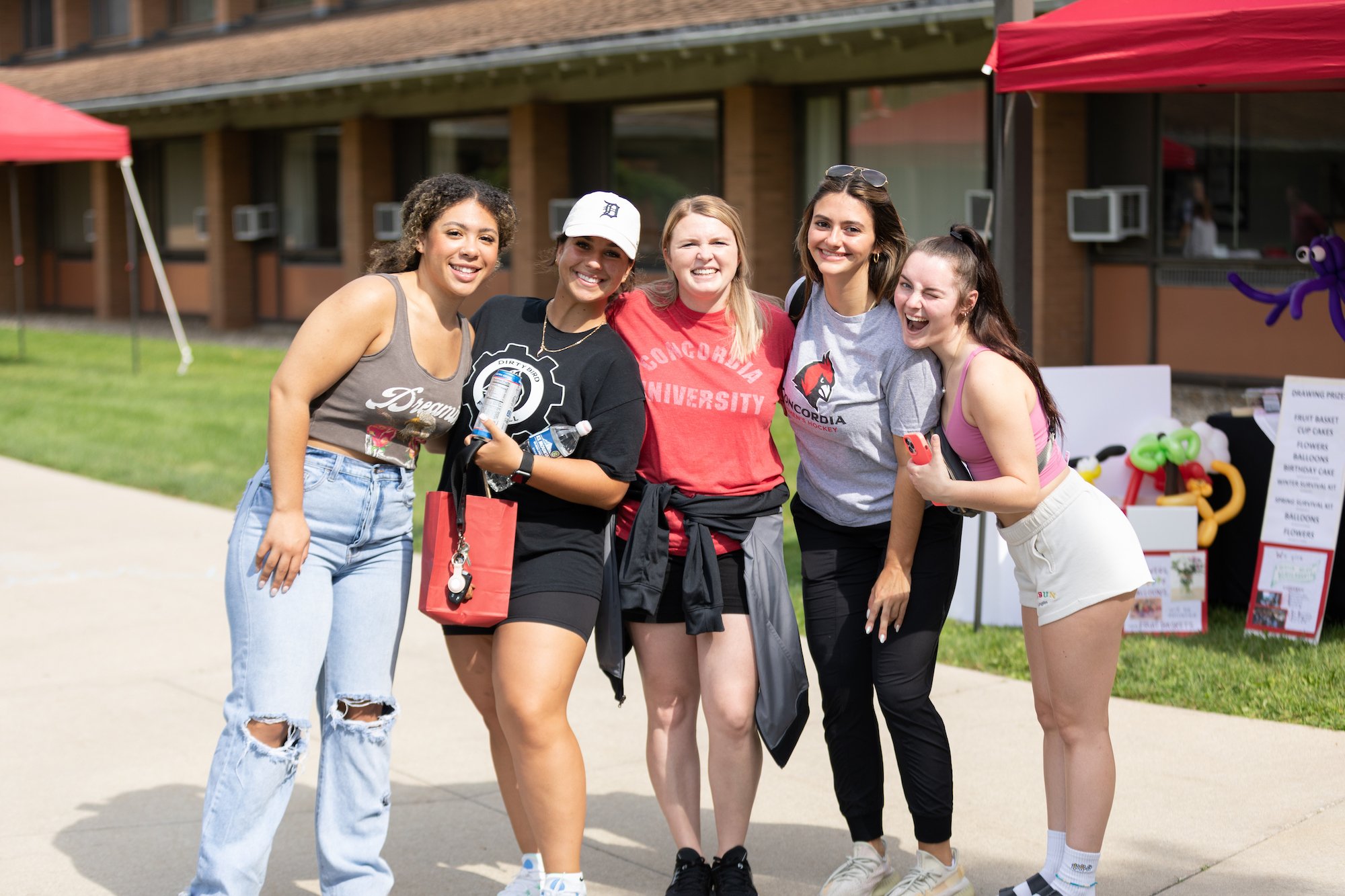 Join us for some fun events this fall at Concordia University Ann Arbor!
---
Lions vs. Eagles Home Game Opener
Sunday, September 11th | Ford Field
Join us as Ford Field to watch the Lions vs. Eagles! Tickets are $49. Cash may be accepted in the Department of Student Events. Transportation will be provided. We will depart campus at 11:30 a.m. and return to campus at, or by 6:00 p.m. Registration Required
---
Detroit Outing
Wednesday, September 14th
Do you love exploring? Come join us as we tour the city of Detroit!
---
Guest Speaker: Miles McPherson
Wednesday, September 21st at 8:30 p.m. | Black Box Theatre
Join Miles McPherson to discuss the rising racial tensions in the world today and learn about rising above the issues that divide us and become a part of something bigger. The Third Option: Hope for a Radically Divided Nation offers guidance on racial tension by identifying cultural influences and explains why we must honor God's image in all people. Experience the highest level of impact and breakthrough in helping to alleviate racial tension in our churches, communities, and country.
---
Paint and Sip (Mocktails)
Thursday, September 22nd
Do you love to paint? We have just the event for you! Join us as we paint and sip mocktails together!
---
Movie Night in the Black Box
Wednesday, September 28th | Black Box Theatre
Need a night off? Come join in the Black Box Theatre for a movie.
---
Glow Volleyball
Saturday, October 1st
Bring your friend and a competitive mindset and come join us in a fun game of glow volleyball!
---
Grocery Bingo
Thursday, October 6th | Cafeteria
Join us for a fun game of Bingo with the chance to win some free groceries! Come ready to play and yell out "BINGO" for the whole cafe to hear. No need to register. Join us in the café at 9:00 p.m.
---
Commuter Care Thursday
Thursday, October 6th
Do you live off campus? Then it is your lucky day! Come to the Commuter's Lounge in the Residents Life Office for some treats and a space to study between classes!
---
USA Hockey
Friday, October 7th – Saturday, October 8th
Do you love Ice Hockey? We have just the opportunity for you! Come join us in watching USA Hockey!
---
Homecoming Week
October 23rd – October 29th
It's a great week to be a Cardinal! Homecoming events for student kick-off at the start of the week with a Pep Rally and end with a jam-packed weekend, with fun events in between.
---
Family Weekend
October 28th – October 30th
What better way to learn about what your Concordia student is up to on campus than to experience a weekend for yourself! Family members are invited to join us of a weekend of fun activities.
---
Stay tuned for more information through the events calendar and student events Instagram!
—
If this story has inspired you, why not explore how you can help further Concordia's mission through giving.