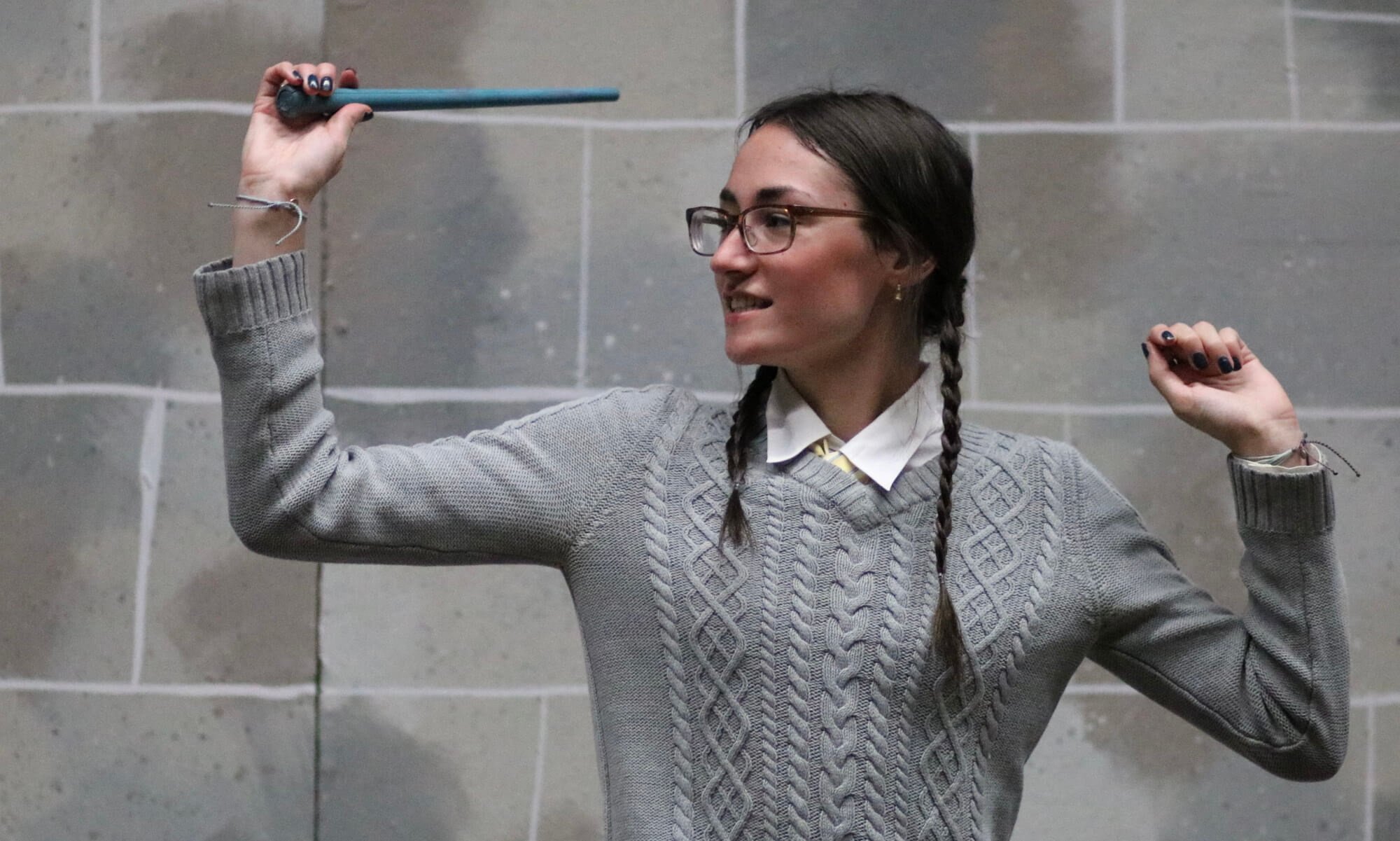 Student Stage Manager McKinley Schmitz shares three reasons why YOU should come to CUAA's fall theatre performance PUFFS this weekend.
---
Puffs by Matt Cox is a positive, upbeat, and fun stage play. This production of Seven increasingly eventful years at a certain school of magic and magic has attracted a lot Concordia University Ann Arbor student interest for participation. Many in the campus community are eager to attend.
If you haven't been convinced to grab your tickets to Puffs yet, senior Stage Manager McKinley Schmitz and the rest of the Puffs cast share three reasons why you won't want to miss the performance this weekend.
---
Reason #1: It. Is. Hysterical!
I feel like this is such a great show for everyone to enjoy. Check out the Puffs play website to learn more about the show.
Note: The show suggests audience members be ages 13 or older
---
Reason #2: This is the first live show we have been able to put on in two years!
CRAZY! So, we would love for the community to come out and celebrate our return with us.
---
Reason #3: Puffs is a story filled with friendship and loyalty (and magic)
We all think everyone can always use a little more of that.
Related: Meet the cast for Puffs!
---
See you there: Catch a performance of Puffs!
Puffs by Matt Cox will be performed in CUAA's Black Box Theater on 4090 Geddes Road, Ann Arbor, Michigan, 48105. Tickets are $15 for adults, $10 for seniors and students, and free for CUAA students, faculty and staff. Get your tickets at cuaa.edu/kreftarts-tickets or call (734) 995-7537. Download Puffs poster.
Cast photos by Sydney Deutsch
— Rachel Thoms served on Concordia University's Strategic Communications team from 2015-2022. Any inquiries about this story can be sent to news@cuaa.edu.
If this story has inspired you, why not explore how you can help further Concordia's mission through giving.