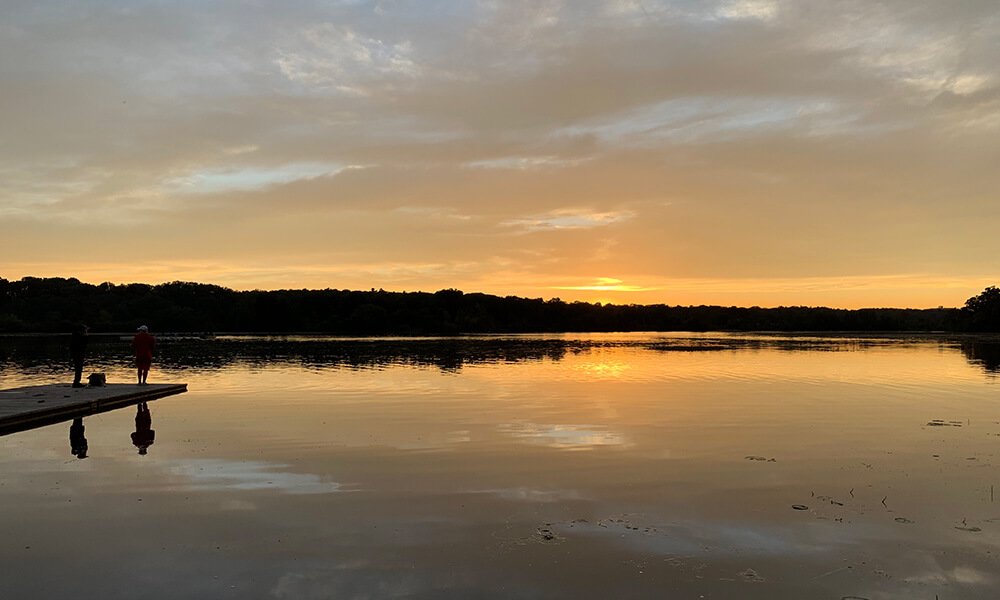 Concordia University Ann Arbor's rest and recovery days are on March 9-10, 2021. Here are a three ideas on how to make the most of your time to relax!
---
Get Outside
With the weather warming up here in Ann Arbor, it's a perfect time to see what the great outdoors hold for this spring season. Right down the road from campus, Gallup Park has lots of trails for runs, walks, or even a quiet, outdoor study spot for you and your roommate to catch up on some homework, weather permitting. The fresh spring scent could be exactly what you need to clear your mind from all your hard work in school!
Related: Top 12 scenic spots on CUAA campus
Another great option to take a friend to just unload your stress is CUAA's docks. Bring a blanket to sit on, maybe a snack or some music, and just enjoy the peace that is the Huron River.
Cheer on Your Cardinals
Many of the Cardinal athletic teams are in season right now. You could take this time for an opportunity to go cheer on a team that you may have never seen before, and coming from my experience as a student athlete, new fans are always invited with a warm welcome! Here is a list of home games during the R&R days:
Women's Volleyball vs. Siena Heights – Tuesday, March 9 at 7:00 p.m.
Men's Soccer vs. Indiana Tech – Wednesday, March 10 at 1 p.m.
Women's Volleyball vs. Bethel (IN) – Wednesday, March 10 at 6:00 p.m.
View the complete home athletics schedule at concordiacardinals.com.
Try New Food
Our rest and recovery days would be an ideal time to cook a meal, discover a new coffee shop, or find other local places you've always wanted to try but never have before.
Sometimes all you need is a home cooked meal to bring you some comfort, so whatever your favorite meal is, you could try to recreate it after a stop at the grocery store. Whether that be your mom's best pasta dish or your grandma's favorite cookies, a home cooked meal (or rather, a res hall cooked meal) never fails to bring me joy.
If you're looking for some breakfast and coffee, I recommend Bearclaw Coffee. If you have ever driven down Washtenaw, I bet you have noticed the little drive through coffee hut on the corner of Washtenaw and E. Stadium. They have all kinds of smoothies, snacks, and lattes for both coffee and non-coffee drinkers, and totally worth the drive for carryout coffee!
If you are looking for something a little outside the box, Quickly Boba is a new restaurant that sells both unique food and drink, and they are most well known for their bubble tea. If you have never had it before, I recommend you go downtown to try something new! Even if you aren't a tea drinker, the mochi waffles will not disappoint you.
Related: Best late night snacks within 10 miles of campus
— Ellesyn Fritcha ('24) is a student writer majoring in biomedical science. Questions or concerns related to this article may be directed to news@cuaa.edu.
If this story has inspired you, why not explore how you can help further Concordia's mission through giving.