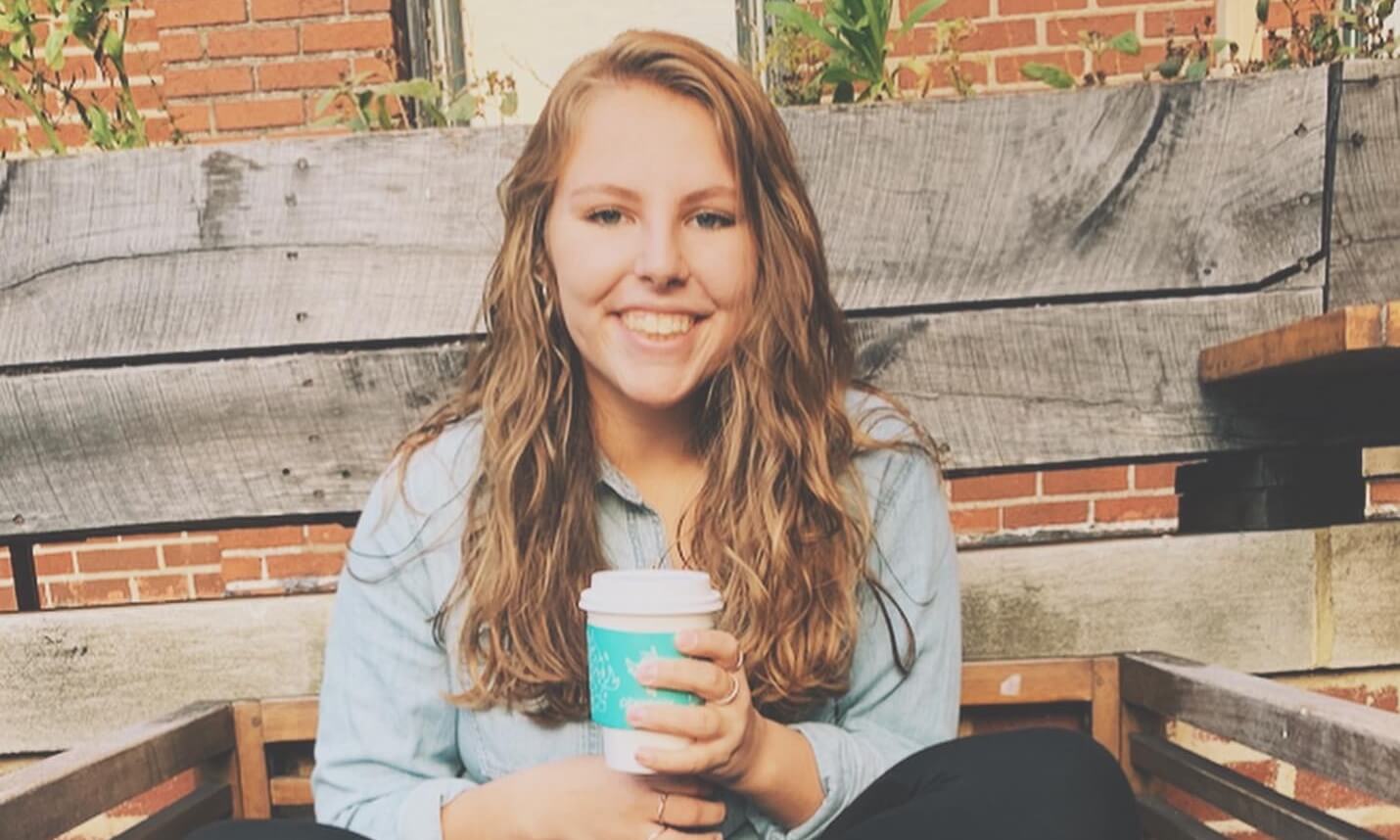 Congratulations, Abby!
---
"Abby has a kind, servant heart. I have had the privilege of teaching Abby in three classes now. During this time, she has developed her writing skills, honed her understanding of the different genres of literature, and demonstrated the dispositions of an effective educator. I always look forward to grading Abby's homework, because she is honest and sincere in her responses. She always puts forward her best effort. She will be a GREAT teacher! She is a true blessing!"—Faculty nomination
Major
Secondary English Education, Minor in History, Lutheran Teaching Diploma
Graduation Year
2022
Favorite Class(es)
History of the English Language with Dr. Neal Migan, Lutheran Confessions with Dr. Hopkins, or one class that I'm currently in and loving is Differentiated Instruction with Dr. Clemm von Hohenberg!
Hometown
Cleveland, Ohio
Clubs or extra-curricular involvement?
I am the RA of Jonathan Hall, so I work with our incredible Residence Life team! I also currently serve as the Vice President of Concordia Youth Ministries. One club that I've been involved with is the Ultimate Frisbee Club!
What is your favorite CUAA pastime or spot on campus?
There are lots of things I love doing on campus! When the weather is nice, my favorite pass time is setting up hammocks and spending the day outside with friends. We do homework, play games, and just get to spend quality time together, all while taking in the beauty of CUAA's campus.
What's helping you to stay positive during this pandemic?
In all honesty, I've had loads of moments of hopelessness during the pandemic. However, the times I've truly felt best and most hopeful about the future are when I'm investing in my relationship with God. I cannot stress enough about how important and valuable it is to be in the Word daily, go to Chapel, and go to other things like Tuesday Night Worship, Evening Prayer, and Bible Study. Those spiritual disciplines are difficult to do, I know, but it makes all the difference.
Related: Five ways to get involved in the spiritual community on campus
What would you share with prospective students who are considering attending CUAA?
If you're looking for a place to grow in your faith, be apart of a loving community, and receive a quality education, I would highly consider coming to CUAA! Give it to the Lord in prayer, and my prayer for you is that His plan leads you here.
If you could give a piece of advice to your fellow Concordia students, what would you say?
We're all struggling in one way or another right now, and we've reached that point in the semester where it seems like the work load will never end. Remember that your mental health matters, and take time to recharge. Spend time in the Scriptures, and remember to give yourself grace (we are living through a pivotal point in history, after all).
Get to know December's student of the month, Jonathan Jackson ('23)
— Rachel Thoms served on Concordia University's Strategic Communications team from 2015-2022. Any inquiries about this story can be sent to news@cuaa.edu.
If this story has inspired you, why not explore how you can help further Concordia's mission through giving.