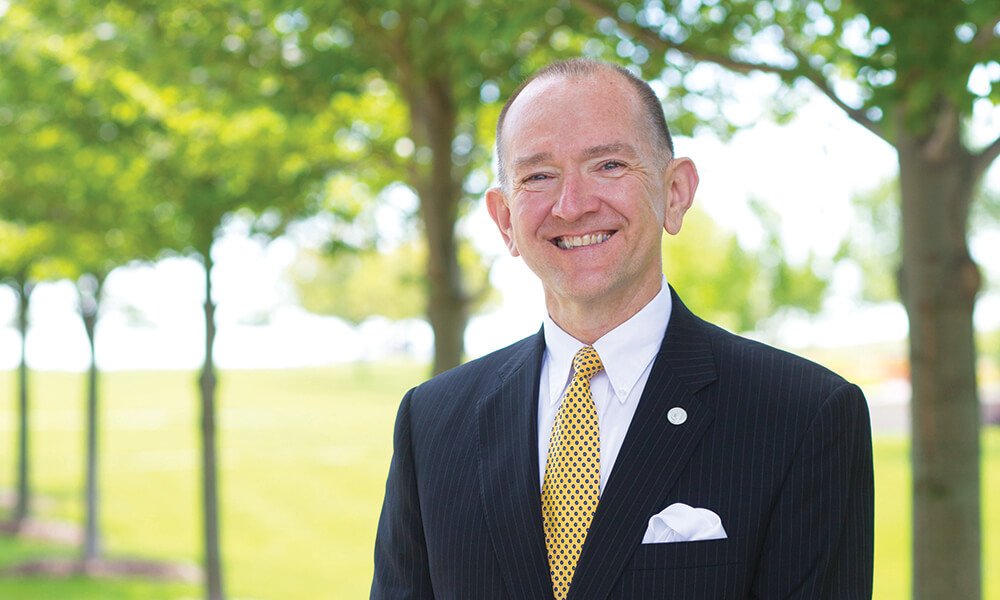 This letter, written by Senior Vice President of Advancement Rev. Dr. Roy Peterson, first appeared in the spring 2019 issue of the Arbor Light, the official magazine of Concordia University Ann Arbor.
---
There is a story I have heard throughout my time in ministry that has been told many times in many different ways. In all cases, though, the key message remains the same: a seemingly small and simple act can make a big difference in the life of another.
The story goes something like this: Once upon a time, there was an old man who used to go to the ocean to do his writing. He had a habit of walking on the beach every morning before he began his work. Early one morning he was walking along the shore after a big storm had passed and found the vast beach littered with starfish as far as the eye could see, stretching in both directions.
Off in the distance, the old man noticed a small boy approaching. As the boy walked, he paused every so often, and as he grew closer the man could see that he was occasionally bending down to pick up an object and throw it into the sea.
The boy came closer still, and the man called out, "Good morning! May I ask what it is that you are doing?"
The young boy paused, looked up, and replied, "Throwing starfish into the ocean. The tide has washed them up onto the beach, and they can't return to the sea by themselves. When the sun gets high, they will die unless I throw them back into the water."
The old man replied, "But there must be tens of thousands of starfish on this beach. I'm afraid you won't really be able to make much of a difference."
The boy bent down, picked up yet another starfish and threw it as far as he could into the ocean. Then he turned, smiled, and said, "It made a difference to that one!"
Many times, this is how it is with giving.
Donors to Concordia University have sometimes asked me if their gift really makes a difference. As in the story of the starfish, all gifts, large and small, have an impact in every single case. Many of the gifts received provide scholarship support that makes a Concordia education possible for another student. Some gifts help
provide facilities or technology that allow our students to be the best prepared in their chosen vocation. And in all cases, these gifts matter in the lives of students who are blessed through them.
Thank you for making a difference and for the impact you make every time you support Concordia.
REV. DR. ROY PETERSON
Senior Vice President of Advancement
The spring 2019 Arbor Light hit mailboxes the beginning of May. View a PDF version of the magazine here. If you are not on our mailing list, but are interested in receiving a free copy, call 734-995-7317 or send us an email.
—
If this story has inspired you, why not explore how you can help further Concordia's mission through giving.