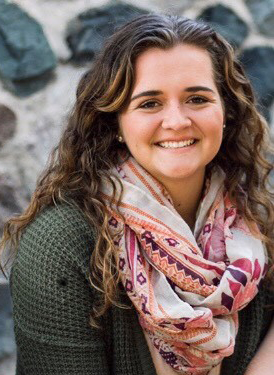 I'm sincerely grateful for everything that I have been able to experience CUAA. And I'm grateful to you for helping make the Concordia experience possible.
---
During my four years at CUAA, I've been enriched with countless activities and opportunities. Twice I've traveled to New Orleans to serve in the mission field during spring break. I've interned at the NCAA Men's Basketball tournament as a partner with Prime Sport. I've held board positions on our student activities team as well as an organization named New Crew, which hosts retreats for middle and high school youth. I've worked for our athletic department for four years and watched as we added new athletic teams and expanded our facilities. Each one of these experiences has been made possible by donors like you. You have helped to shape my college experience, and because of you, I am ready to graduate and work in the hospitality industry.
Again, I cannot thank you enough for your gift. The Christ-based, caring community at Concordia is one that I think every student should experience. I thank you for making the Concordia experience possible for me and other students like me.
Sincerely,
Leah Tweedale
—
If this story has inspired you, why not explore how you can help further Concordia's mission through giving.