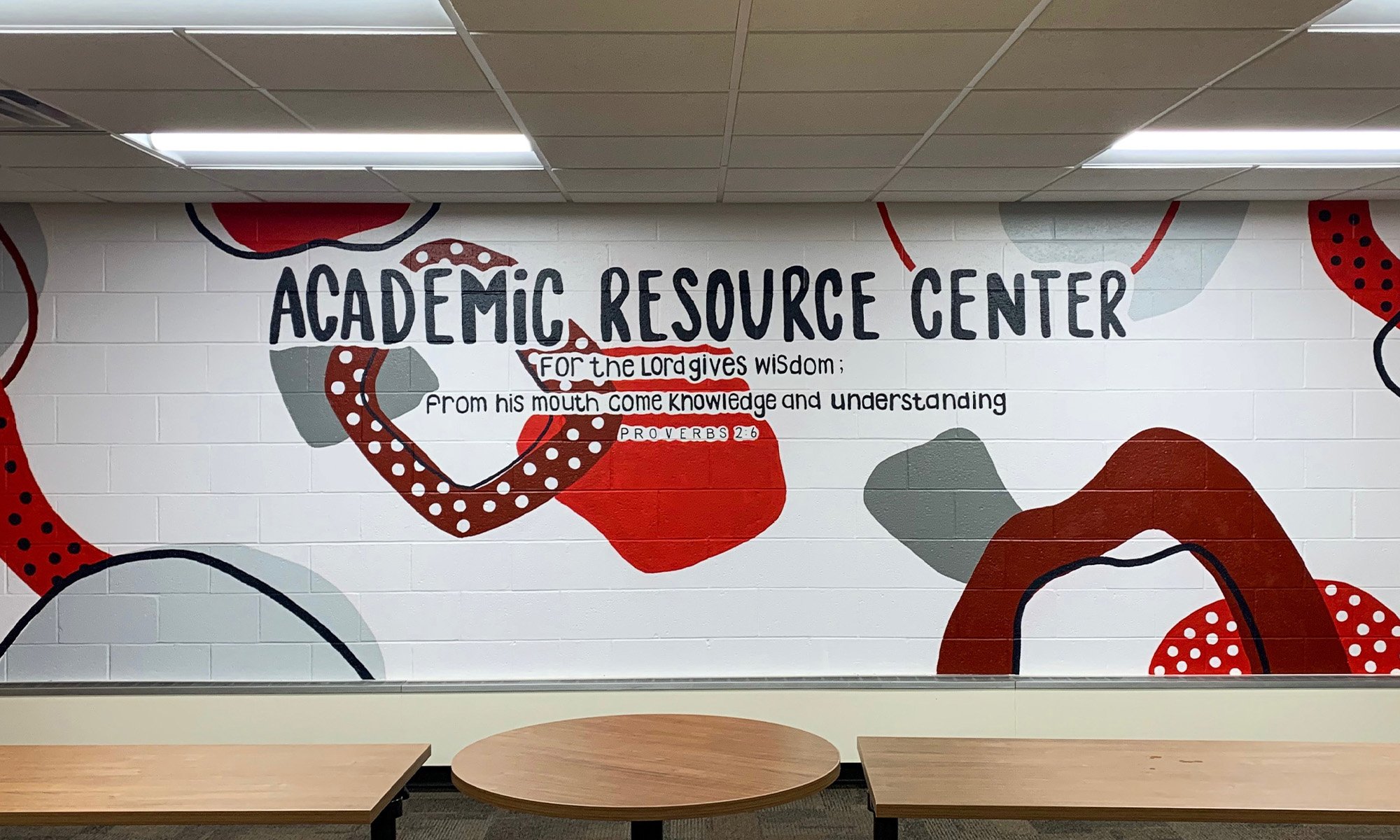 Student artist Elle Fritcha ('24) adds an original, hand-painted mural to the wall of the recently renovated Academic Resource Center in the Zimmerman Library.
---
In 2021, the Academic Resource Center underwent a complete revamp. The space located on the far east side of the library received a new ceiling, all new lights, carpet, and paint in addition to updated furniture. With a reorganization of space in addition to these renovations, the ARC was prepared to serve the student population far better than it ever had with a large, central study, lounge, and work area.
The original doors to the ARC were removed, making the Writing Center, a Testing Center with three private testing rooms, the Zimmerman Multipurpose Room (a small classroom, meeting, and study space), and the offices for the Academic Support team far easier to find and utilize.
After the renovations were complete, the space was left with a large blank wall, a blank canvas for Elle Fritcha ('24). Fritcha is a junior biomedical science major who has a love for writing and art. Since beginning her journey at CUAA in 2020, she has already shown immense skill in her mural design abilities. One of her first murals on campus was the cardinal wings that can be found on the side of the Kreft Center for the Arts.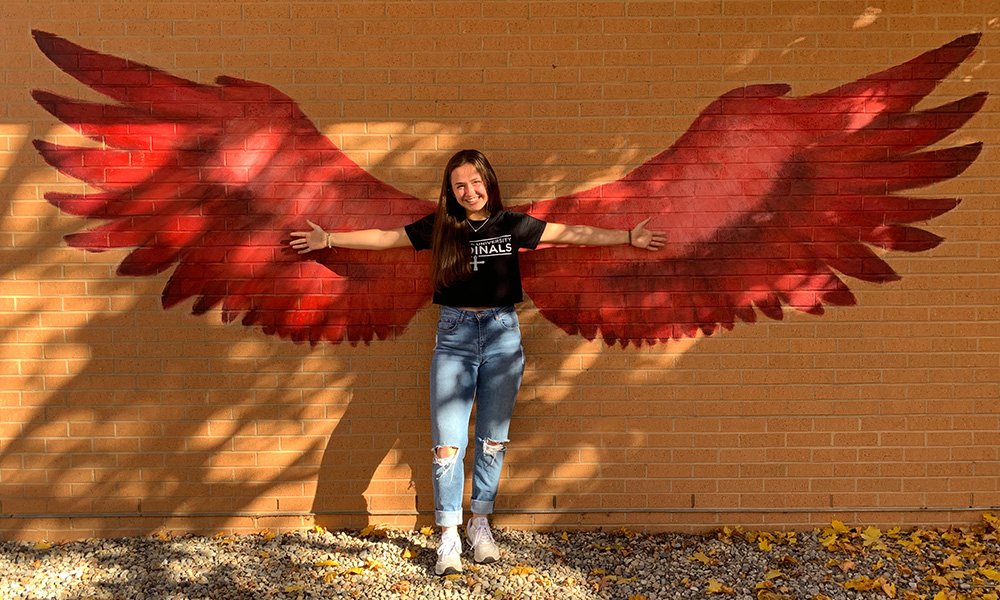 For the ARC mural, Elle decided to take a more abstract approach and create a colorful, fun design along with the words "Academic Resource Center" with a Scripture verse below it. The verse is Proverbs 2:6, which reads, "For the Lord gives wisdom; from his mouth come knowledge and understanding."
This beautiful wall represents more than just a celebration of our spaces here at Concordia, but it also serves as a reminder to anyone in the library or in the ARC that our knowledge and understanding come from the Lord! We are called to look to Him for wisdom and strength. So join all of us at CUAA in thanking our talented student artist, Elle Fritcha, for adding this hopeful and beautiful mural to a central location of development on campus!
Click here to learn more about the Academic Resource Center at CUAA!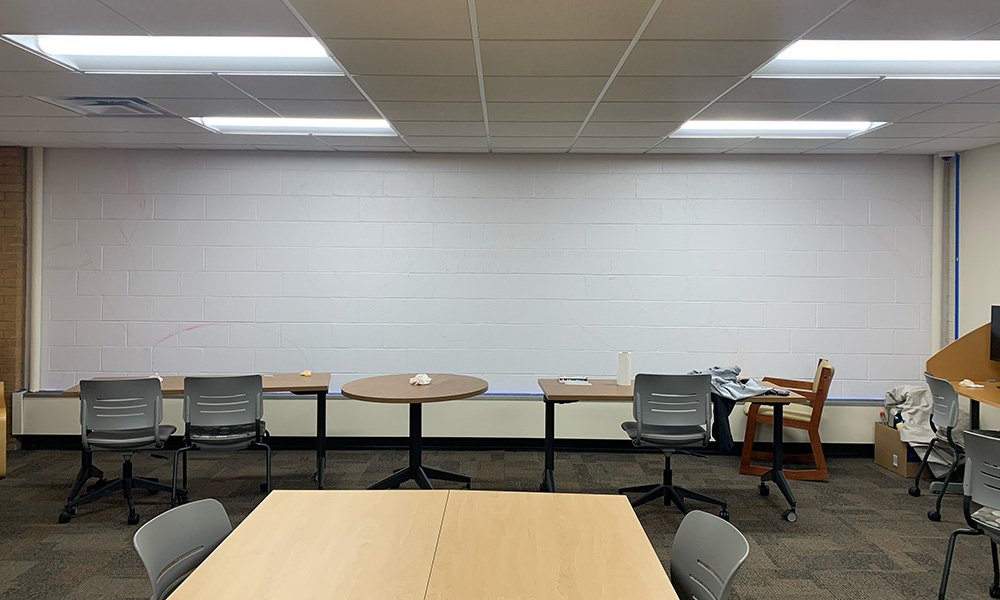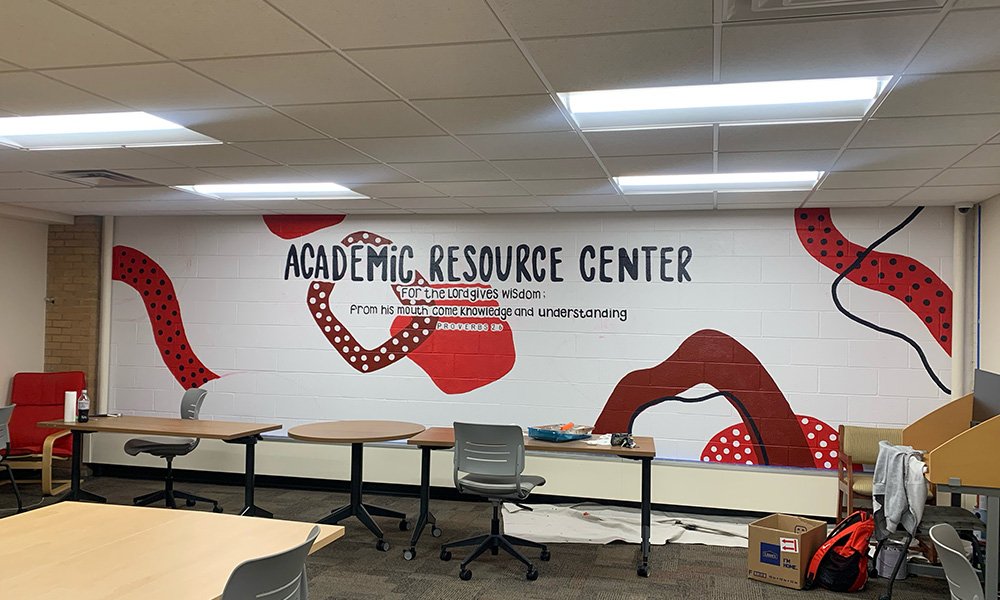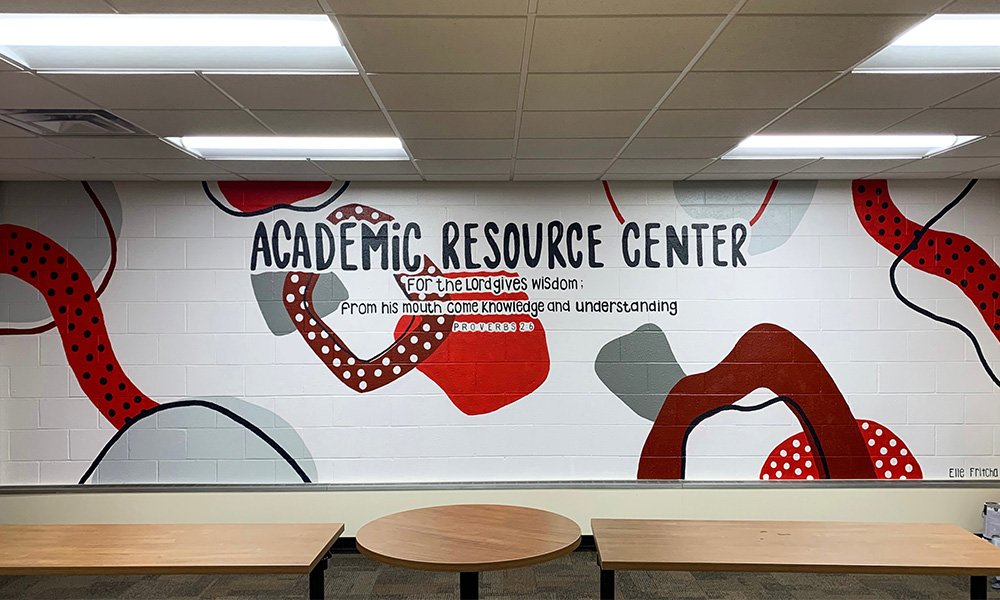 — This story is written by Allie Milot, social media manager for Concordia University Wisconsin and Ann Arbor. She may be reached at alexandria.milot@cuaa.edu or 734-995-7403.
If this story has inspired you, why not explore how you can help further Concordia's mission through giving.