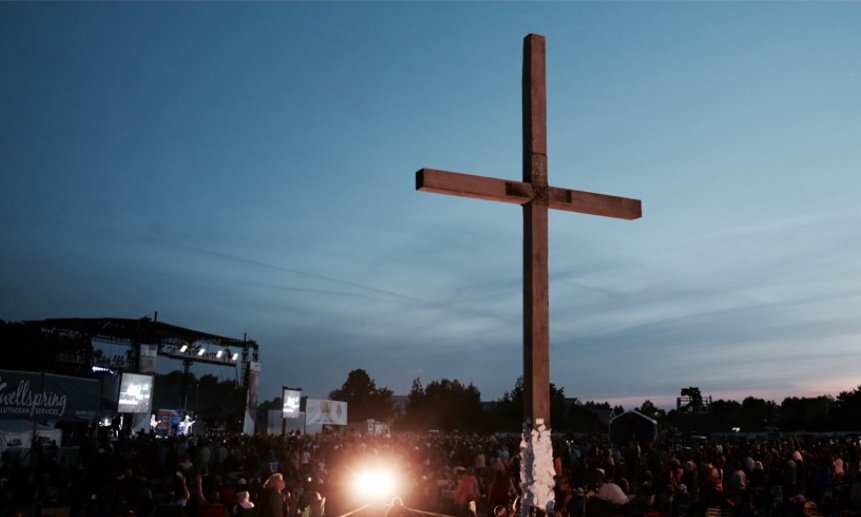 The Big Ticket Festival is an annual outdoor Christian musical festival in northern Michigan.
---
Concordia University Ann Arbor is the premiere sponsor for the Big Ticket Festival
Concordia University Ann Arbor is proud to be this year's premiere sponsor, July 9-11, 2021 in Gaylord, Michigan.
---
The Big Ticket's mission
The music festival is a multi-day, faith-based music festival normally held each summer in Gaylord, Michigan.
Their mission is to "gather the tribes and give glory to God;" through bringing family and friends together in celebration of God the Father, the Son, and Spirit. We believe that genuine celebration of God leads to awakened souls and changed hearts.
Featured artists & speakers
This year's festival is featuring a variety of passionate artists and speakers, including:
Flame
Disciple
Danny Gokey
Point of Grace
Zach Williams
Cory Asbury
Tauren Wells
Rev. Dr. Ryan Peterson, Vice President of Administration, stated, "It's exciting for us as Concordians to partner with the ministry of the Big Ticket Festival. We're really excited about what's coming up."
The festival is open to all ages, with a Kids Zone/Activities area that's open from 9 a.m. – 8 p.m.
Alumni discount
CUAA Alumni receive 50% off ticket prices for the event. How? Simple. Just click here.
*This discount is only to be used my CUAA alumni and their families.
Do you want to know more?
Click here to learn more about Concordia University Ann Arbor. Click here to learn more about the 2021 Big Ticket Festival, July 9-11 in Gaylord, Michigan.
— Vanessa Lane is the Content Marketing Lead at Concordia University and can be reached at vanessa.lane@cuaa.edu. When she's not at work, she can be found playing with her kids or watching NBA basketball with her husband.
If this story has inspired you, why not explore how you can help further Concordia's mission through giving.