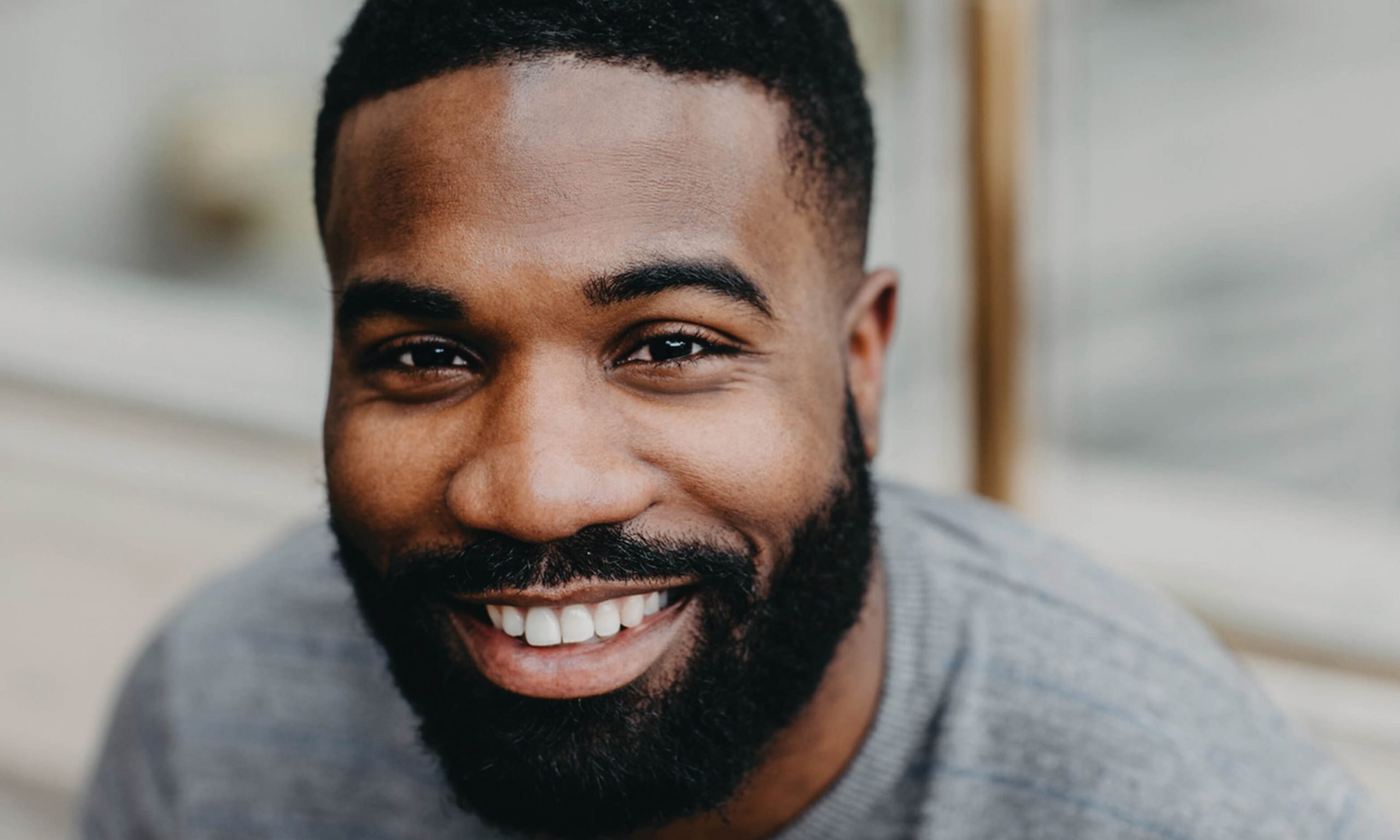 This story first appeared in the spring 2020 issue of the Arbor Light, the official magazine of Concordia University Ann Arbor.
---
Making connections comes naturally for Caleb  Mims ('15).
Since graduating from Concordia University Ann Arbor with a bachelor's degree in communications, Mims has worked for the State of Michigan as an eligibility specialist, connecting people in need with the applicable public assistance programs.
Mims has big goals for his public affairs career and is applying lessons he learned as a Concordia student to his career trajectory.
"One of the biggest blessings of Concordia is the friendships that I made and the friendships that I still have," said Mims, who was a member of both the CUAA football and track and field teams, and participated in Athletes in Action. "I had friends from many diverse backgrounds, both low-income and high-income families, different races and personalities, which taught me a lot about myself but also how to respect the people around me, be patient with them, and understand their point of view."
Mims recently earned a Master of Arts in Public Relations & Organizational Communication from Wayne State University, motivated by his desire to continue to work for the government and use his talents to speak on behalf of people and organizations that need advocacy.
Mims attributes much of his success to the value of mentorship. He's had several of them—from an adjunct instructor at CUAA who opened his eyes to career opportunities in his field to a professor in his graduate degree program who connected him to his current mentor, a chief of staff for the Department of Homeland Security in Washington, D.C.
"It's important for me to have mentors in the public aff airs realm who are also strong in their faith," said Mims. "Faith is always in the back of my head, while also being front and center. I felt that way at Concordia, too, and often thought, 'I really feel like I'm supposed to be here' because of how Concordia kept me on track spiritually."
Mims encourages current Concordia students to not be afraid to ask professors questions and seek their guidance with career questions, to get involved with community organizations and causes that they are passionate about, and to not underestimate the power of internships.
"Most of all, take advantage of your close connections. Connect with the people you see every day on campus, engage in conversation, get to know them. You never know how your relationships might be helpful in the future."
—The spring 2020 Arbor Light hit mailboxes the beginning of October. View a PDF version of the magazine here. If you are not on our mailing list, but are interested in receiving a free copy, email Jennifer.Hackmann@cuaa.edu.
— Rachel Thoms served on Concordia University's Strategic Communications team from 2015-2022. Any inquiries about this story can be sent to news@cuaa.edu.
If this story has inspired you, why not explore how you can help further Concordia's mission through giving.