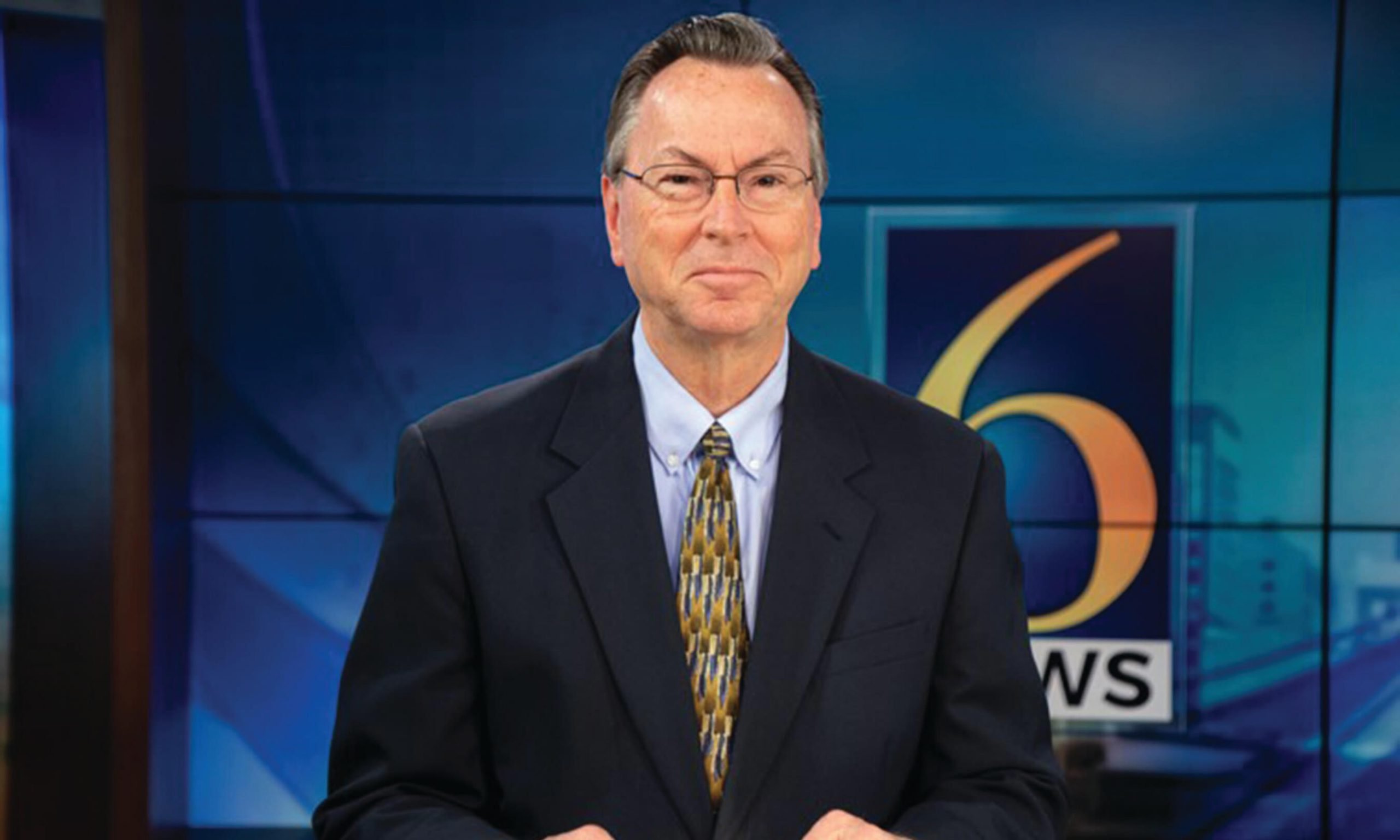 This story first appeared in the spring 2020 issue of Arbor Light, the official magazine of Concordia University Ann Arbor.
---
Jim Geyer ('73) always had a thing for weather.
For as long as he can remember, the Michigan native was captivated by nature's extreme and mercurial conditions that are unique to the Midwest. Yet when it became time for Geyer to make college decisions, he chose to follow in the footsteps of his parents and older brother and enrolled at Concordia University Ann Arbor to become a Lutheran  educator.
"I have so many fond memories at Concordia," recalled Geyer."It was the right place for me because it straightened me out, and helped me figure out who I was and what I wanted to do." What he wanted to do, he realized, was forecast the weather. Geyer explained that he tried to become a teacher but "was called in a
different direction."
Geyer earned an associate degree from CUAA and, soon after, his Bachelor of Science in atmospheric and oceanic science from the University of Michigan in Ann Arbor. Within months, he was hired as a meteorologist doing weather forecasts for several radio stations, then moved to television, and is now at a local station as a beloved and trusted forecaster in the Lansing area; all adding up to over 40 years.
He loves his job, and it shows in the genuine smile on his face and in the humor that he brings to the set every day. But Geyer is quick to point out that he takes very seriously his responsibility to get the forecast right because "the good Lord gives us a new day every day, and it's my job to figure out what it is."
While he isn't a teacher, his Lutheran roots and Concordia education remain an important part of his life. Geyer and his wife of nearly 40 years, Jane Orewiler, live in the Flint area and are active members of St. Paul Lutheran Church. Geyer also enjoys the youth outreach that his television position affords him and frequently volunteers in various classrooms.
In honor of his father who taught in Lutheran schools for 43 years, the Geyer family established the Harold J. Geyer Scholarship endowment fund at CUAA to help support a student interested in becoming a Lutheran teacher.
Concordia honored Geyer with an Outstanding Alumnus award in 1996. To learn more about opportunities to support Concordia University Ann Arbor visit cuaa.edu/give or contact Rev. Dr. Roy Peterson at 262-243-4533.
—The spring 2020 Arbor Light hit mailboxes the beginning of October. View a PDF version of the magazine here. If you are not on our mailing list, but are interested in receiving a free copy, email Jennifer.Hackmann@cuaa.edu.
—
If this story has inspired you, why not explore how you can help further Concordia's mission through giving.